2013 fantasy football's best and worst
It's with a heavy heart that we say goodbye to the 2013 fantasy football season.
Before we fade to black, we must honor those top players that provided the most bang for the draft-day buck this year. Below are the best and worst fantasy football performers based on average draft position.
Quarterbacks
Best: Andy Dalton
ADP: 12th Round
Finished: QB3 in points scored
Recap: Over 51 percent of his fantasy points scored came in five of his 16 starts this season. He threw 11 touchdowns with four interceptions (all in Week 17) over his last five games. Dalton was ranked QB9 in fantasy points scored during Weeks 9 – 17.
Worst: Tom Brady
ADP: 3rd Round
Finished: QB13
Recap: Brady's 25 touchdown passes were the fewest he's thrown in a 16-game season since 2006. His 60.5 completion percentage was his worst since 2003. He passed for less than 200 yards five times. It didn't help that his receiving corps was as green as they come and only had Gronk in the lineup for basically six games.
Running Backs
Best: Knowshon Moreno
ADP: 15th Round
Finished: RB5
Recap: Although he did most of his damage in the first half of the season (eight touchdowns by October 20), Moreno did post the best stats of his career with 1,038 rushing and 548 receiving yards with 13 total scores and no lost fumbles.
After his career high 37 carries in one game, Moreno and Montee Ball split the workload. So much so that the starter didn't receive more than 15 carries in the five games that followed.
Worst: C.J. Spiller and Ray Rice
ADP: 1st Round
Finished: RB27 and RB28
Recap: Spiller and Rice were so consistently subpar, their fantasy RB ranking, based on total points scored, the second half of the season was RB26 and RB33, respectively.
Ray Rice finished with four touchdowns. His last score came on November 17. Spiller's two scores came two months apart at the beginning of October and December.
"We are going to give him the ball until he throws up. So he has to either throw up or tap out on the field." – Nathaniel Hackett on C.J. Spiller in the New York Daily News – August 16, 2013
Wide Receivers
Best: Josh Gordon and Alshon Jeffery
ADP: 12th and 15th Rounds
Finished: WR1 and WR8
Recap: In eight of the Browns' last nine games, Gordon was targeted 10 or more times. He spent the month of November and first day of December breaking franchise and league records with 237 and 261 receiving yards in back-to-back games. His nine touchdowns are the most by a Browns' receiver in one season since Braylon Edwards in 2007 (16 TD).
In a much more crowded passing game, Jeffery managed to outgain Brandon Marshall by 126 receiving yards on 11 fewer receptions (89). Jeffery's 16 yards per catch were 10th-best in the NFL this season. He scored four touchdowns the last month of the season.
Worst: Roddy White and Hakeem Nicks
ADP: 4th and 6th Rounds
Finished: WR55 and WR52
Recap: Granted, White missed three games this season, but I'm not sure what's more depressing, the fact that White failed to reach 1,000 receiving yards in a season for the first time since 2006 or that Nicks, who only missed one game, failed to score a touchdown in a contract year.
Thanks to a strong effort the last two weeks of the season (35.2 FP), White finished the second half of the season ranked WR25, but Nicks failed to crack the Top 50.
Tight Ends
Best: Julius Thomas
ADP: 15th Round
Finished: TE3
Recap: Peyton Manning does like to spread the wealth around the Broncos' receiving corps, but 2013 proved once again he still loves to target the tight end. During his time with the Colts, tight end Dallas Clark posted two double-digit touchdown campaigns in 2007 (11 TD) and 2009 (10 TD), but Thomas managed to scored 12 times on only 89 targets. So, 13.5 percent of the time Manning threw the ball in Thomas' direction, the play resulted in a touchdown.
Second Half Heroes
I also want to pay homage to those fantasy football players who stepped up their game during the second half of the season.
Here's a quick rundown of the players' fantasy football rank at their position and fantasy points scored Weeks 9 – 17.
Quarterbacks
QB2 – Nick Foles (244 FP – only one point behind Peyton Manning)
QB4 – Ben Roethlisberger (206 FP)
Running Backs
RB5 – Chris Johnson (132.9 FP)
RB10 – Rashad Jennings (114.8 FP)
Wide Receivers
WR14 – Cordarrelle Patterson (91.2 FP)
WR24 – Jerricho Cotchery (75.9 FP)
Tight Ends
TE9 – Marcedes Lewis (56.2 FP)
TE11 (tie) – Brent Celek and Zach Ertz (50.8 FP)
TE22 – Jordan Cameron (38.1 FP)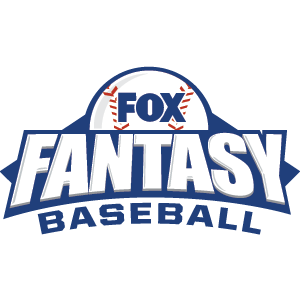 FOX Fantasy Baseball
Join or Create a Free League
Play Now!