2013 Fantasy Football Rankings Analysis
UPDATED (8/5): Top 200 Fantasy Football Rankings Analysis
It's July 1, 2013 – approximately 65 days until the NFL regular season kicks off in Denver.
That's 1,560 hours, 93,600 minutes or 5,616,600 seconds until the 2013 fantasy football season begins and yet FOX Sports has fantasy owners covered.
The fantasy department has compiled and published its first batch of 2013 fantasy football rankings.
Below you will find a brief analysis of the rankings by-position. Because it's so early in the NFL calendar and we're waiting on a few items to shake out (the legal process, suspensions, injuries, depth chart changes, etc), these rankings will be updated throughout the next two months as you prepare for your draft.
If your fantasy football league is on FOX (and you know it should be!), don't forget you can import any of our expert rankings with a simple button click. Haven't drafted yet? Get your free FOX fantasy football team today!
2013 Fantasy Football Rankings: Top 200 | QB | RB | WR | TE
QUARTERBACKS (Top 25)
Adam Meyer's love of Drew Brees in 2013 nullified Aaron Rodgers' bid as unanimous the No. 1 fantasy quarterback. We expect Meyer to explain his reasoning in a fantasy content piece later this month. But to be honest, can you really go wrong with either on your fantasy roster? The answer is a resounding Grumpy Cat: NO!
My nomination of Colin Kaepernick as a top five fantasy quarterback in 2013 was the next player to shake up the composite QB rankings. I ranked him as my QB4, Beall had him as a QB11, Meyer QB6 and Halpin QB8. Like Russell Wilson and RG3, CK7's versatility makes him a viable threat to post big numbers in 2013. Plus, I believe he has a better arm than the other two quarterbacks.
That brings us to the aforementioned Robert Griffin III. In an offline discussion, Beall said he believes RG3 will be ready for Week 1 and with the way Adrian Peterson recovered from his knee surgery, he is buying the Redskins' quarterback. Halpin and I aren't so confident in him as we ranked him QB14 and QB 13, respectively. It doesn't look like Meyer is in a huge hurry to snag RG3 either as he ranked him QB11. Fantasy players like RG3 are the reason we publish multiple editions of our 2013 fantasy football rankings. If he progresses throughout the summer and on into preseason action, expect a bump up in the rankings by some.
RUNNING BACKS (Top 50)
Adrian Peterson is No. 1. Pressing on…
Jamaal Charles was an interesting case study among the four fantasy experts. Halpin and I had him ranked RB7 and RB8, respectively whereas Beall and Meyer had him RB3 and RB4, respectively. My take on his situation in Kansas City is three-fold:
1) Is Charles a definitive RB1 on a fantasy roster? Yes!
2) Does Andy Reid, a quarterback's best friend, make me nervous with a new project in Alex Smith to mentor? Yes!
3) Did Reid manage to utilize both Michael Vick and LeSean McCoy, a similar style runner to Charles, in Philadelphia without stunting McCoy's fantasy production? He did.
There is a case to rank Charles higher, but until I know more, I'm holding off ranking him higher.
Despite often being assumed as Questionable, Frank Gore has not missed a game in two seasons. Granted, it will be difficult for him to exceed 1,200 years for a third-straight season with Kaepernick running around and a serious RBBC behind him, but with the limited number of RB1 fantasy options, I thought Gore as a RB12 was fair. My colleagues didn't share my assessment as they ranked the 49ers' RB16, RB17 and RB18.
With Reggie Bush now in Detroit, Lamar Miller's fantasy future is an interesting case as he truly has little threat behind him. I swear Daniel Thomas' hamstring was injured out of the womb. Right now, we have Miller ranked as our RB22.
Beall and Meyer think Chris Johnson's best days are behind him and that a RBBC is coming to Tennessee. They have Shonn Green ranked 20 spots higher than Halpin and I.
As for the 2013 rookie running back class, Denver's Montee Ball tops the list with the Steelers' Le'Veon Bell and Packers' Eddy Lacy rounding out the composite top three. Ball and Bell intrigue me as viable RB2 options within their given offenses and due to the fact there is no clear-cut No. 1 back in their bacfields. On the other hand, the Packers' basically abandoning the run the last few seasons leaves a cloud of mystery hovering over Mr. Lacy. Hopefully training camp and preseason games clear up his true fantasy value.
WIDE RECEIVERS (Top 50)
Calvin Johnson is No. 1. Pressing on…
The first wide receivers ranking disparity is Atlanta's Julio Jones. The numbers would suggest Meyer and Halpin believe J.J. will supersede Roddy White in fantasy production this season. They have him ranked four-to-five spots higher than White, a receiver who may have produced fewer touchdowns in each of the past three season, but who continues to rack up 1,000-yard campaigns year after year.
Randall Cobb is about to enter his third season with the Packers and Beall, Meyer and Halpin are ready to buy. I, on the other hand, have tempered my expectations. The trio have him ranked between WR11 and WR12 whereas I have him at WR19. That's not to say Cobb couldn't have a breakout season, but we know how much Aaron Rodgers likes to spread the wealth. Here are his targets from last season:
Cobb: 104 (15 games)

James Jones: 98

Jermichael Finley: 88

Jordy Nelson: 73 (12 games)
I just don't see Cobb creating that much separation from the other two wide receivers in 2013. Do I believe he's a WR2? Absolutely.
Finally, make sure to pay attention to Danario Alexander's compositie ranking. He'll continue to rack up praise throughout the next two months … if he stays healthy.
TIGHT ENDS (Top 25)
Due to Rob Gronkowski's numerous offseason surgeries, Jimmy Graham has replaced him atop the preseason fantasy football tight end rankings.
However, I still believe, and this is a fluid discussion based on how his back heals, that Gronk in 13 games played could emerge as a top three scoring fantasy tight end in 2013. There are about a thousand "ifs" surrounding the Patriots' camp right now, but at 95 percent Gronk is a top-tier fantasy threat.
My TE10 ranking of Kyle Rudolph has more to do with my lack of faith in Christian Ponder, presence of Adrian Peterson and arrival of Greg Jennings than it does not believing in Rudolph.
Three fantasy tight ends to consider if you elect to wait on drafting one: Brandon Myers with the Giants, Dustin Keller with the Dolphins and Martellus Bennett with the Bears. That trio has produced for owners in the past and Keller and Myers have upgraded their quarterbacks. Bennett will benefit with Brandon Marshall receiving so much attention and Jay Cutler will benefit from having a tight end that can catch. Look for all three to go late and to produce for fantasy owners that draft them.
2013 Fantasy Football Rankings: Top 200 | QB | RB | WR | TE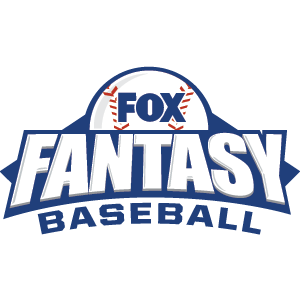 FOX Fantasy Baseball
Join or Create a Free League
Play Now!