2013 Fantasy Football: O.A.R. Draft
For the third consecutive year, O.A.R saxophone player Jerry DePizzo invited the FOX Sports fantasy department to cover his fantasy football draft and recap the highs and lows, trash talk, banter and fraternity atmosphere that filled this Columbus, Ohio man cave on the evening of August 26, 2013.
Columbus, Ohio – Growing up in Youngstown, Ohio, Jerry DePizzo was a kid stranded on an island with, of all sports swag, a hockey stick in his hand.
"Nobody knew how to play hockey in Youngstown," DePizzo said. "I had some cousins in Pittsburgh (that followed the Penguins), so I had an advantage there. But yeah other than that I was absolutely terrible at sports."
I think it's safe to say, the white collar hockey crowd was a tough sell on this island in Northeast Ohio where abandoned steel mills once defined the blue-collar town.
So, instead of sports as a foundation to the friendships he forged as a kid, music was the soundtrack.
Several of his fantasy football league competitors are guys he's known since they colored outside the lines at St. Rose preschool. Three of them were members of his first band, Rusty Nail, as a high school freshman. Hang around them for 30 seconds and you know the bond is tight. Fantasy owner Ryan walked in the door and immediately proceeded to slam draft host Steve's mom – in the figurative sense.
Down in the bowels of Steve's house was the man cave most males covet at one point in their lives. It had a kitchen, bathroom, poker table, television projector with the draft results streaming on screen, tunes playing and an array of grub – including calzones from Jerry's side business D.P. Dough.
It should also be known that an owner living in the suburbs of Chicago, was coming to us LIVE via Facetime and during an extended wait until his next pick, took his tablet with him outside to smoke. Fantasy owner, Ryan, was quick to chime in …
"This reminds me of the Smashing Pumpkins' video. What was it? The 1979 video."
It was also Ryan – previously known for his verbal mom slam on Steve – that won the award for best early-round meltdown. The owner before him selected Green Bay Packers' rookie running back, Eddie Lacy, the guy Ryan wanted with his fourth-round pick. With running backs falling off the board in rapid succession, few options remained with the exception of … well, I'll let Ryan explain:
"Ryan "f*&$#@" Mathews. I don't want Ryan "*&$#@" Mathews. *&$#@! He always gets hurt. That guy is a *&$#@ *&$#@!"
Two minutes pass …
"Alright, I'll take Ryan Mathews," Ryan said as if he just sold part of his soul. "*&$#@!"
From the island of Youngstown to a man cave in Columbus, Ohio, Jerry's friends get together for their annual fantasy football draft for moments like these.
If you want to share epic moments from your 2013 fantasy football draft, be sure to hit me up on Twitter @FOXSportsFowler and you may be featured in a future story.
Jerry DePizzo's 2013 Fantasy Football Roster
QB – Drew Brees
"With Sean Payton back at the helm, they are going to have a better year. The guy produces touchdowns and yards consistently year after year after year. The guy is a points machine."
RB – Arian Foster
"I know he's hurt. He's been in strong in years past and hopefully that trend continues. If he stays healthy, I"ll be in good shape."
RB – Frank Gore
WR – Eric Decker
WR – Wes Welker
"The receivers didn't fall my way this year. Having Welker there with Peyton (Manning) provide Peyton some options in the middle of the field and then open up the wings. Hopefully I'll look like a genius instead of a dummy."
TE – Tony Gonzalez
"He's got one more year of greatness. Look at that guy, he's in fantastic shape."
FLEX – Rashard Mendenhall
K – Phil Dawson
"Long live the Browns."
DST – Bears
For more on O.A.R be sure to visit the band's website at ofarevolution.com and give Jerry a follow on Twitter @jerrydepizzo.
Sign up today for your free fantasy football season at FOXSports.com, and test your draft preparation by entering our mock draft lobby. Our fantasy experts will provide you with all the 2013 fantasy football news you'll need to push for your league's championship.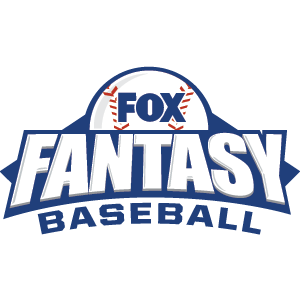 FOX Fantasy Baseball
Join or Create a Free League
Play Now!