15 Scoring leaders from fantasy football Week 8
After a Sunday full of football, these were the 15 scoring leaders who turned in the top performances from fantasy football Week 8.
Fantasy football Week 8 was the lightest of the NFL season to date with just 13 games total and 11 on Sunday. There were still some interesting contests, though, and fantasy football owners will definitely take the weeks turned in by the 15 scoring leaders found on the following slides. These players stepped up for their owners and turned in the top performances of fantasy football week 8.
Some of these players are stars who are regulars in this weekly recap post while others are sleepers who came through with a big game. To see who led the way in fantasy football this week check out the next few slides where I'll also outline what I think these players' value is moving forward.
In this weekly list of fantasy football scoring leaders, you can find the top options at each of the main fantasy positions. I try to highlight the players who went off in fantasy football week 8 and powered their fantasy teams to win. You want your players to be on this list and not on the fantasy football busts which will come out later today. Make sure to check back later today for the busts and our our fantasy football sleepers who emerged out of Week 8.
To stay locked in to all our weekly coverage make sure to drop a bookmark on our fantasy football hub so that you're ready to have your own bounce back week in Week 8. You can also check out our new start/sit tool and follow @FansidedFantasy on Twitter to help you get into the winners' circle for next week.
Let's jump right into our recap of fantasy football week 8 highlights starting with a player who gets into our scoring leaders every week.
Rob Gronkowski-TE-New England Patriots
Gronk had another big day at the office trashing the Bills in the Patriots big win in Buffalo. He set the Patriots record for most touchdowns with his 69th score of his career.
Along with his touchdown (for the third week in a row), Gronk finished with five catches for 108 yards. He has 21 catches for 473 yards and three touchdowns over his last four games and is back to being an elite-level producer every week.
The beginning of the season was frustrating for owners who invested a first-round pick in Gronk, but now they're getting the payoff for their patience. At this point, Gronk is the top tight end to play every week. However, he won't be next week because the Patriots are on a bye. After their bye, the Pats face the Seahawks, 49ers, Jets, and Rams which all should be good matchups for a Gronkfest.
Panthers D/ST
The Panthers apparently fixed their defense on their bye week since they returned with the best team defense performance of fantasy football Week 8. Carolina had posted a total of zero points in the four weeks leading up to their bye, but they exploded with 18 fantasy points in ESPN standard scoring this week.
Carolina did allow 363 yards to Carson Palmer (more on that momentarily), but they shut down David Johnson on the ground allowing just 24 yards on his ten carries. Carolina was in the Arizona backfield all game long sacking Palmer eight times led by three sacks by Star Lotulelei (pictured above).
The pressure the Panthers put on Palmer forced an interception and a fumble. Thomas Davis scooped up the fumble and returned it for the first touchdown of the game and the Panthers were on their way to a big defensive week and the end of their four-game winning streak.
Carolina is set up for a few more weeks of good production as they battle the Rams and Chiefs the next two weeks before hosting the Saints. I'm not sure the Panthers are must-hold, but they're definitely a streaming play the next few weeks.
Tyler Eifert-TE-Cincinnati Bengals
If you've been holding on to Tyler Eifert for the whole season like I have in my most important league, fantasy football Week 8 was the start of the payout for your patience. Eifert returned last week in a limited role, but he was much more involved in the Bengals' attack this week.
Eifert was targeted twice last week and only had one catch for nine yards in Week 7, but in fantasy football Week 8 he went off hauling in nine of 12 targets for 102 yards and a touchdown. He was still behind A.J. Green's 18 targets, but he clearly is back as the Bengals second option in the passing game and will remain a red zone option.
The return of Eifert isn't the best timing since he goes on a bye next week, but his owners probably have their alternative ready to roll out for next week. Eifert definitely needs to be owned and will be a weekly top-five tight end option as long as he stays healthy.
Andrew Hawkins-WR-Cleveland Browns
The Browns are still searching for their first win of the season after blowing a 13-point lead at halftime and losing to the Jets. Josh McCown returned under center and made the Browns' offense run fairly smoothly especially in the first half.
While it was Terrelle Pryor that piled up the yards, the top Browns receiver from fantasy football week 8 was Andrew Hawkins. The diminutive slot machine hauled in five of his eight targets for 31 yards. The reason he was a fantasy stud in fantasy football Week 8 was the two touchdowns he scored to bookend the game. Hawkins grabbed a five-yard score to open the scoring and added his second touchdown with just twelve seconds left in the game.
Hawkins hasn't been extremely involved and with Corey Crawford coming back soon, I wouldn't expect him to duplicate this performance. However, this eek does remind us that the Browns have some skill players who could step up with good QB play.
Carson Palmer-QB-Arizona Cardinals
The Cardinals slid to 3-4 with their loss in Carolina this week. The offense couldn't get anything going on the ground, but Carson Palmer did bounce back with a big yardage total through the air.
Palmer actually had 342 yards in last week's ugly 6-6 tie and followed that up with 353 more yards this week. While he didn't throw a touchdown last week, he threw three touchdowns against the Panthers. His two turnovers did prove costly in the Cardinals road loss.
Palmer and the Cardinals get their bye in Week 9, but when they come back with the 49ers in Week 10 when Palmer will be back as a QB1. Arizona's offense has shifted to more of a rush-based attack, but the last few weeks have shown Palmer can still be a top fantasy option at QB.
J.J. Nelson-WR-Arizona Cardinals
While Larry Fitzgerald led Arizona with ten catches and David Johnson led the team with 84 receiving yards, the best fantasy receiver for the Cardinals in fantasy football week 8 was J.J. Nelson. Nelson has stepped up the last two weeks with Michael Floyd and John Brown hobbled.
This week, Palmer threw 12 passes Nelson's way and the second-year receiver out of UAB hauled in eight catches for 79 yards and a pair of touchdowns. Arizona is a pass-heavy offense, and there should be enough work for Nelson if he continues to produce.
Like Palmer, he's off next week, but when he returns he'll be worth looking at if you need WR depth. Nelson has a limited ceiling with Larry Fitzgerald soaking up most of the targets he's a solid addition moving forward as long as you can wait until Week 10 before you start him.
Matt Forte-RB-New York Jets
The Jets looked like their season was about to be over with a loss to the lowly Browns, but they bounced back with a strong second half and were able to salvage a win from their trip to Cleveland. At 3-5, the Jets still have lots of work to do before the playoffs are a possibility, but fantasy owners may be closer to getting the their playoffs thanks to Matt Forte's fantasy football week 8 performance.
Forte did lose a rushing touchdown to Bilal Powell, but he bounced back with a pair of rushing scores in the second half while totaling 82 yards on his 25 carries. He added 16 more yards on his two catches as well.
Depending on his matchup, Forte can be a RB1 or a play to be avoided. This week he was the second-best RB in fantasy football, though, so he definitely still has value. Next week, the Jets are in Miami before coming home to face the Rams before their bye in Week 11 .
Matt Ryan-QB-Atlanta Falcons
The Falcons came from behind late and beat the Packers in Atlanta in a thrilling 33-32 nail-biter. Ryan was one of the better QB plays in fantasy football week 8 as he continued his renaissance season by dissenting the struggling Packers secondary.
Ryan threw the game-winning touchdown to Mohamed Sanu and also threw scores to Devonta Freeman and Taylor Gabriel. While Julio Jones was held in catch, Ryan was still able to turn in 288 yards and three touchdowns.
The Eagles not only held the Vikings to just ten points, but they forced four turnovers including a pair of Sam Bradford fumbles. Philadelphia also got a special teams touchdown from Josh Huff who returned a kickoff 98 yards to the house for one of the Eagles' two touchdowns on the game.
Jonathan Stewart-RB-Carolina Panthers
The top running back in fantasy football Week 8 was Jonathan Stewart who led the Panthers to a 30-20 win over Arizona to snap their four-game losing streak. Stewart looked healthy and effective as he out-shone David Johnson who didn't do much against Carolina's run defense.
Stewart and Forte were the only running backs this week with multiple rushing touchdowns which earned them the two spots in our fantasy scoring leaders. Stewart had 25 carries against the Cardinals for a total of 95 yards to go with his two scores. He also added a 25-yard reception.
Since returning from a three-game absence due to injury, Stewart has been excellent and now has four touchdowns in his las two weeks. He has locked himself in as the top back in a run-heavy attack and will continue to be a strong play next week as the Panthers head west and face the Rams in LA.
Kirk Cousins-Washington
Washington and Cincinnati gave us our second week in a row with a tie as they battled to a 27-27 draw in London. Despite the unsatisfying result, Cousins put together a big game for fantasy football week 8.
Cousins threw a pair of touchdown strike and ended up with 458 yards passing on 38-of-56. He lost a yard on three rushes, but was still a solid fantasy option. He got Washington into position to win the game in overtime, but Dustin Hopkins missed the kick (his second missed FG of the day).
Next week, Washington will take their by at 4-3-1.When they return in Week 10, they face a tough matchup against the Vikings before facing the Packers, Cowboys, and Cardinals. The next two weeks Cousins isn't a fantasy option, but he could return to his streaming QB1 status as the season winds down. He is a starter in two-QB leagues, but the Vikings will be a bad matchup for him in two weeks.
Blake Bortles-QB-Jacksonville Jaguars
While the Jaguars were beaten badly on Thursday Night Football, Blake Bortles was a better option in fantasy football Week 8 than he appears to be in real life for Jacksonville. Bortles and the Jags fell behind early and threw the ball a lot as they attempted to me back before falling to Tennessee 36-22.
Bortles ended up with 337 yards passing and three touchdowns. All of those touchdowns came in the second half and two of them were in the last four four minutes after the game was very decided. His garbage-time production was huge for his fantasy owners although it was no help to the Jaguars.
This was Bortles' best game of the season so far, but so many of the numbers were meaningless. Next week, he takes on the Chiefs who limited Andrew Luck fairly effectively this week. While junk-ball time still counts for fantasy, it's hard to count on it weekly so I don't see Bortles as a QB1 in next week's matchup.
Amari Cooper-WR-Oakland Raiders
The first of a pair of Raiders in our top three is Amari Cooper who went off for a huge game against the Bucs who have struggled defending opposing WR all season. Cooper was the best best WR of fantasy football Week 8 while helping the Raiders to a big road win.
Cooper hauled in 12 passes while being targeted 15 times by Derek Carr. Cooper totaled 173 yards to go with a touchdown and also drew a pass interference call in the end zone that set up another Oakland touchdown.
In his last four weeks, Cooper has three games with over 120 yards and has been taking advantage of good matchups all season. Next week, though, isn't a good matchup as he takes on the Broncos before his bye. Even in that matchup, it's going to be hard to have enough depth to bench him given the run that he has been on lately.
Tom Brady-QB-New England Patriots
After being suspended the first four weeks of the season, Brady hasn't missed any of our weekly fantasy football scoring leaders since. This week he was locked in against the Bills this week and helped the Pats cruise to 7-1 by avenging their loss earlier in the season.
Brady threw for 315 yards and four touchdowns while adding 15 yards rushing as well. He spread his touchdowns to four different receivers and continued the Patriots streak of games without an interception.
Since returning, Brady has been every bit the elite QB option for his fantasy owners, and he'll continue to be one of the best starters each week.
Aaron Rodgers-QB-Green Bay Packers
Remember when we were all asking what was wrong with Aaron Rodgers? Apparently, whatever it was, he's good to go now as he carried most of his owners to a big win in fantasy football week 8. Unfortunately for Packers fans, he fell just short to leading Green Bay to a win in their 33-32 loss to the Falcons.
Rodgers and the Packers were short-handed being without Ty Montgomery, Randall Cobb, Eddie Lacy, and James Starks. Rogers ended up throwing passes to touchdowns to virtual unknowns Geronimo Allison and Trevor Davis, but he still managed to throw for 246 yards and four touchdowns. As for the running game, Rodgers led the team himself with 60 yards on six carries and added a run for a two-point conversion.
The Packers should get healthier the rest of the way, and Rodgers is back to being an elite QB1 on a weekly basis. He is an every week option the rest of the season.
Derek Carr-QB-Oakland Raiders
Carr caps a huge fantasy football Week 8 for Quarterback play. Like Washington and Cincinnati he took advantage of extra playing time to pile up stats while leading the Raiders to a 30-24 overtime win which kept them undefeated on the road and 6-2 overall.
Carr threw a 41-yard touchdown to Seth Roberts with 1:45 left in overtime to win the game and avoid the NFL's third tie in the last two weeks. Carr completed 40 of the 59 passes he attempted against the Bucs for a massive 513 yards. His touchdown to Roberts was his fourth of the day, and even a lost fumble couldn't stop him from putting up a huge 35 fantasy points in ESPN standard scoring.
The Raiders have a tough test next week against the Denver pass defense at home in Oakland before they get their bye in Week 10. It isn't really time to add Carr as a QB1 or streaming option, but he is a fringe starter almost every week so he should be owned in most leagues after his monster fantasy football Week 8.
This article originally appeared on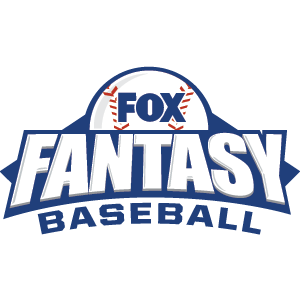 FOX Fantasy Baseball
Join or Create a Free League
Play Now!