15 Fantasy Football scoring leaders from NFL Week 3
It was a big week for these 15 fantasy football scoring leaders in Week 3. Their fantasy points propelled their owners to huge weeks, so catch up on the players who were the biggest difference-makers in a busy Week 3.
It was an exciting and eventful Week 3 in the NFL with thrilling comebacks, see-saw battles, a game delayed by lightning, and some pretty big upsets. The fantasy football season is also kicking into high gear with the usual highs and lows. Some offenses that had been struggling finally found their groove while others who were rolling came to a screeching halt. To see who ended up hauling in the most fantasy points for their owners, check out the fantasy football scoring leaders on the following slides.
Each week in our fantasy football scoring leaders, you can find the top options at each of the main fantasy positions. We'll highlight the players who went off and powered their fantasy teams to win. You want your players to be on this list and not on the fantasy football busts which will come out later today. Make sure to check back later today as well for our fantasy football sleepers who emerged out of Week 3.
To stay tuned in to all our weekly coverage make sure to drop a bookmark on our fantasy football hub so that you're ready for Week 3. You can also check out our new start/sit tool and follow @FansidedFantasy on Twitter to help you get into the winners' circle for next week.
The following 15 players were the fantasy football scoring leaders from Week 3 based on most standard scoring systems. I've included each of the main fantasy positions except for kicker, but make sure to check back later this week for an update on our all-kicker fantasy football league called FootSided which will have all the kicker breakdown you can handle.
Doug Baldwin-WR-Seattle Seahawks
Even with 100 yards and a touchdown, Jimmy Graham wasn't the team's leading receiver in their romp over the 49ers since Doug Baldwin went off. After catching just three passes for 20 yards against the Rams, Baldwin blew up for 164 yards on his eight catches in Week 3.
Baldwin was repeatedly open throughout the contest and showed strong connections with both Russell Wilson and his replacement Trevor Boykin. Baldwin's touchdown come from Boykin in the second half as the Seahawks piled on their division rivals.
Just like Graham, his future upside is a little clouded by Wilson's injury, but Baldwin clearly should be started in all formats going forward. He's a strong WR2 heading into a nice matchup next week against the Jets. Baldwin has a great schedule ahead, so look to him in the coming weeks to get back on the fantasy football scoring leaders list soon.
Jameis Winston-QB-Tampa Bay Buccaneers
Winston makes it on to our fantasy football scoring leaders list for the second time in the first three weeks although he was on the list of fantasy football busts in Week 2. This week, Winston threw for a career-high 405 yards, but his team couldn't get a win as they fell 37-32 to the visiting Rams.
Winston had a pair of turnovers with an interception and a fumble, but it was much better than his five-turnover game last week. He attempted a career-high 58 passes connecting on 36 completions including three touchdowns.  Winston's owners have to be thrilled with his Week 3 output, but the roller coaster ride doesn't look like its quite over yet.
Next week, Winston and the Bucs host the best defense in the league as the Broncos roll into Tampa. He faces the Broncos and Panthers the next two weeks, but then things look up as he gets the 49ers, Raiders, Falcons, and Bears in weeks 7-10. Expect a bumpy road ahead, but Winston can definitely put up numbers when his team is playing from behind like they were this week.
T.Y. Hilton-WR-Indianapolis Colts
Like Winston's Bucs, the Colts played from behind most of the game in Week 3. However, they were able to complete the comeback and get the win over the Chargers thanks to a game-changing play by T.Y. Hilton. Hilton had a huge game and earned his way onto our fantasy football scoring leaders in Indy's 26-22 win.
With Donte Moncrief out, Hilton was targeted 11 times by Andrew Luck. He finished with eight catches fro 174 yards and a touchdown. The score was a 63-yard score in the final minutes that got the team the win. Hilton came into the week nursing a knee injury, but he looked healthy and ready to explode moving forward as the focus of Andrew Luck's passing attack.
This week, the Colts will head to London where they'll face the Jaguars. Hilton should be a solid WR1 next week since the Colts don't have a ton of other options at WR, and Hilton clearly still has the play-making ability that makes him a home run threat with every touch.
Zach Miller-TE-Chicago Bears
The Bears fell behind big to the Cowboys on Sunday Night Football and ultimately lost 31-17. Brian Hoyer struggled in his first game at starting QB for Chicago, but there was one connection to definitely take note of for as long as he keeps playing in place of Jay Cutler.
Zach Miller was the highest scoring TE of the week getting him into our fantasy football scoring leaders. He had more catches than any other tight end hauling in eight passes for 78 yards and a pair of scores. Both touchdowns came late in the game after the outcome was determined, but fantasy owners know those scores count for the same amount of points as the rest of them.
With Hoyer under center, Miller is a fringe TE1 since he seems to be the second option behind Alshon Jeffery. He should be set up for more success next week against Detroit and is worth an add from the waiver wire if Hoyer gets another start.
Christine Michael-RB-Seattle Seahawks
The second member of the Seahawks on our fantasy football scoring leaders list is Christine Michael. Michael was filling in for the still-injured Thomas Rawls, but C-Mike may be playing well enough to make a permanent claim on the job.
Michael did get the 20 carries that coach Pete Carroll was trying to get him, and he made good use of them totaling 106 yards and a pair of touchdowns. He also hauled in a pair of catches for five yards as he led the Seahawks to a big early lead as they rolled past the 49ers.
San Francisco looks to be a great matchup after getting pounded by Carolina and Seattle the last two weeks, but even though he won't play the 49ers again until week 17 Michael is definitely someone to keep deploying in you fantasy lineups.
His role could be in question later in the season when Rawls returns, but for now Michael is a fringe RB1 with the type of big-time potential he showcased in Week 3.
Matthew Stafford-QB-Detroit Lions
Stafford and theLions dropped to 1-2 after their loss to Green Bay on Sunday, and they fell behind early in their Week 3 defeat. The Packers took a 31-3 lead with 1:10 left in the 2nd quarter, and after that it was just the Lions trying to play catch-up.
It's not surprising that Stafford is in our fantasy football scoring leaders given those circumstances since he ended up attempting 41 passes. He compete 28 of those throws for a total of 385 yards and three touchdowns while he also threw an interception. Stafford showed a good connection with Marvin Jones Jr. (more on him momentarily) and continued to work well with Anquan Boldin and Eric Ebron as possession options.
With the loss of Ameer Abdullah and the lack of a powerful running game, look for Stafford to continue to get plenty of chances to air it out. He and the Lions next face the beatable Bears defense, so get him in your lineups as a QB1 in Week 4.
LeGarrette Blount-RB-New England Patriots
The Patriots put up one of the most impressive wins of the week on Thursday night when they rolled over the Texans despite being without Tom Brady, Jimmy Garoppolo, and (mostly) Rob Gronkowski. Gronk was active but not involved as the team relied heavily on short passes from Jacoby Brissett and and another workman-like week from LeGarrette Blount.
Blount is in our fantasy football scoring leaders for the second week in a row after piling up 105 yards on his 24 carries Thursday night. He was one of several running backs with multiple rushing TDs, and now has four touchdowns and 298 yards in his first three games of the season.
With the Patriots' quarterback situation again uncertain this week, look for Blount to get another heavy workload as New England hosts Buffalo this Sunday. The Bills defense hasn't been good although the team did play well in their win over Arizona this week. Blount is a strong RB2 with RB1 upside in the matchup against the Bills.
LeSean McCoy-RB-Buffalo Bills
The Bills pulled off one of the biggest surprises of Week 3 by beating down the Cardinals who flew east to face Buffalo and new offensive coordinator Anthony Lynn. If this week is any indication, LeSean McCoy owners have to be excited about how Lynn plans on running things.
McCoy was one of the fantasy football scoring leaders thanks to his 110 rushing yards on 17 carries while he also added three catches for six more yards. He looked great in the first half, but he didn't slow down as the game went on.
He'll be lined up for another heavy workload this week in New England where he'll face a Patriots defense that has been impressive so far this season. New England has been vulnerable to giving up yards on the ground, though, so deploy McCoy with confidence as a RB1 this week.
Terrelle Pryor-WR-Cleveland Browns
I had Pryor in my WR Sleepers for week 3 and jokingly commented that he could be the team's best QB as well. The Browns did actually use Pryor at quarterback in their game against the Dolphins which they somewhat surprisingly were able to take into overtime. They weren't able to get the win, but Pryor had an impressive day at multiple positions.
Pryor played both quarterback and receiver while adding in 21 rushing yards as well. He caught eight passes for 144 yards and completed three-of-five passes for 35 yards. Pryor rushed for a touchdown and was clearly the focus of Cleveland's creative offense which was dealing with the loss of RG3 and his backup Josh McCown in the first two weeks of the season.
Heading into Week 4, Pryor will be a hot name on the waiver wire, and he's definitely worth a look for at least one more week. The Browns head to Washington this week as they play their last games without Josh Gordon. Gordon will return Week 5 which will definitely drop Pryor's receiver chances. However, coach Hue Jackson definitely will continue to use the versatile playmaker as the Browns continue to search for their first win of the season.
Aaron Rodgers-QB-Green Bay Packers
While Terrelle Pryor isn't a name that gets into the fantasy football scoring leaders very often, Aaron Rodgers is someone owners count on to be here on a regular basis. He started the season looking a little slow, but his Week 3 performance should help his owners to R-E-L-A-X.
Rodgers only threw 24 passes against the Lions but completed 15 for 205 yards and four touchdowns. The Green Bay offense looked explosive and balanced s they moved to 2-1 by getting out to a big lead early against Detroit. Rodgers and company cruised a bit in the second half, but his numbers definitely show he still belongs in the elite QB conversation.
This week, though, you definitely want to put Rodgers on your bench. He and the Packers are on a bye this week as we get to the crazy part of the season where owners scramble together their fantasy lineups. In almost no format do you want to drop Rodgers, though, since he comes back after the bye with great matchups and should be right near the top of the fantasy football scoring leaders in the weeks to come
Carlos Hyde-RB-San Francisco 49ers
While Jameis Winston has set the standard for roller-coaster fantasy production at QB, Carlos Hyde has done the same out of the backfield for the 49ers. He had a huge Week 1, a horrible Week 2, but then he bounced back with a good Week 3 against the tough Seahawks defense.
Hyde finished with 103 yards and a pair of touchdowns on his 21 carries and caught the only pass thrown his way for another two yards. While his final numbers were great, he did struggle early and posted both touchdowns and most of his yardage in garbage time once things were pretty much on ice. Seattle was ahead 37-3 before Hyde really got going which isn't a great situation to count on moving forward.
It may be a good week to sell high on Hyde if you have him since he is still healthy and getting enough work to be a RB2. I'm skeptical of him long-term, but he does have 225 yards and four touchdowns in the first three games of the season. Next week, he's set up for another solid game against the Cowboys, so see what kind of market value you can get for him this week.
Emmanuel Sanders-WR-Denver Broncos
The Broncos got a huge win in Cincinnati this week winning 29-17. The defense was good, as usual, but the Broncos offense was the real cause for optimism in the land of the champions.
Emmanuel Sanders had been fairly uninvolved the first two weeks of the season totaling just eight catches for 88 yards, but he went off against the Bengals. Sanders expressed frustration with his role, but his fantasy owners are happy with his role from Sunday when he led the team in targets with 13 and hauled in nine passes for 117 yards and a pair of touchdowns.
He was the second-highest scoring wide receiver in standard leagues this week earning him a spot in our fantasy football scoring leaders. He should continue to get plenty of looks the next few weeks as the Broncos face the Bucs, Falcons, and Chargers. Even though he isn't the top target on his team some weeks thanks to Demaryius Thomas, he can be started as a strong WR3 with WR2 or even WR1 upside for the next few weeks.
Trevor Seimian-QB-Denver Broncos
The Broncos win and reason for rejoicing this week was mostly due to the play of first-year starting QB Trevor Seimian. The Northwestern alum was locked in and productive for the whole game against a Bengals defense many think is one of the best in the league.
Seimian completed 23 of his 35 passes for an impressive 312 yards. He threw for four scores and no interceptions in this game giving him five passing TDs on the year while averaging 252 yards per contest. This game was definitely his most promising of the year, and it sets him up well for the road ahead.
Seimian should be started in dual-QB leagues in the coming weeks and is even worth a look as a bye-week fill-in or streaming option as he faces the Bucs, Falcons, and Chargers the next three weeks. Seimian is the top QB in our fantasy football scoring leaders this week since he tied Rodgers for the most passing touchdowns while throwing for more yards.
Kansas City Chiefs D/ST
Normally, I include at least one D/ST in my fantasy football scoring leaders just to make sure they get mentioned, but this week the Chiefs D/ST tied for the most fantasy points of any player. The Chiefs D had started the year a little sluggish and were actually dropped in over 25% of ESPN leagues before this week's matchup.
They looked amazing this week as they shut down the Jets in Kansas City, though, and anyone who dropped them is surely regretting it this week. They forced eight turnovers against the Jets picking off Ryan Fitzpatrick SIX TIMES and forcing a pair of fumbles. The Chiefs took two of those turnovers back for defensive touchdowns while allowing no touchdowns at all to the Jets.
While the Chiefs failed to record a sack, the combination of turnovers and almost no points allowed made them the top unit of the week and makes them a strong play once they get back to some favorable matchups. The matchups ahead, though, don't go in their favor since the face the Steelers, have a bye, and then return with the Raiders, Saints, and Colts the next three weeks. Later this year, they have a very favorable stretch, and they definitely can make plays as they showed on Sunday.
Marvin Jones Jr.-WR-Detroit Lions
The first non-QB to lead our fantasy football scoring leaders this season is Marvin Jones Jr. of the Lions. As Detroit was furiously trying to come back against the Packers, Jones took advantage of the absence of Sam Shields (Green Bay's best CB) and put up a monster week.
Jones went off for 205 yards and a pair of touchdowns while catching six of the eight passes Stafford threw his way. He finished the first half with an impressive 73-yard touchdown and added a score late in the fourth as well.
So far this season, Jones has been one of the breakout stars and has at least 80 yards in each of his first three games. He and Matthew Stafford have shown a strong connection and he clearly is the go-to option for both possession and home-run throws.
Jones was on my list of breakout WR this preseason (just ignore that Keenan Allen pick), and he has definitely stepped up and delivered so far. He's a very strong WR2 with WR1 potential next week as the Lions visit the Bears next week in an NFC North showdown.
This article originally appeared on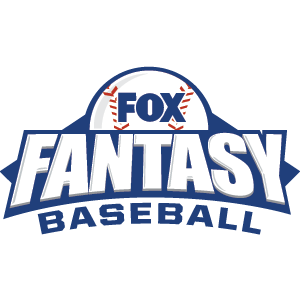 FOX Fantasy Baseball
Join or Create a Free League
Play Now!