Surprises: Hilliard steps in for Ricky
You opened your gifts and attended multiple holiday gatherings this
weekend. Perhaps you spent countless hours at an airport waiting
for the call to board your flight to Anytown, USA. I have no doubt
that whatever your activities, visions of glorious long passes,
spine-tingling hits and end zone celebrations danced in your head.
It's championship week in our glorious fantasy land, and
more than a few matchups hang in the balance as we await kickoff of
the Minnesota-Chicago game at Soldier Field. Some owners are
waiting to unwrap a title on the strength of
Adrian Peterson's legs or perhaps maybe
Brett Favre's arm, while others rode a number of
surprising options to big weeks.
One of the first stat lines that popped off the page was that of
Atlanta quarterback
Matt Ryan. In a tough spot against the Bills and coming off
a difficult run of recent performances, he completed 18-of-35
attempts with three touchdowns. The Bills had only allowed 11
passing touchdowns coming into the Week 16 battle, and Ryan worked
the downfield passing game brilliantly.
Roddy White had been quiet for the past month and made for a
difficult play against the Bills. It seemed that a good portion of
non-
Jerome Harrison calls, texts and Tweets (more on him in a
moment) on our "FOX Fantasy Football" radio show
involved White. He rallied against the Bills to post a brilliant
game, hauling in eight passes for 139 yards and two touchdowns.
Trusting fantasy owners received an early validation of their trust
when he and Ryan connected on a long touchdown pass.
Veteran receiver
Marty Booker caught four passes for 57 yards and a
touchdown, his first of the season. I knew he was on the roster,
but the touchdown grab left me a tad shocked.
The Panthers came out and just ran over the Giants in Week 16,
thus ending any playoff hopes for New York.
Matt Moore shone brightly again, completing 15-of-20
attempts for 171 yards and three touchdowns. It was his second
consecutive three-touchdown game since assuming the top spot
because of
Jake Delhomme's injury. Panthers fans can only ask the
"what might have been?" question as we roll toward the
end of the season.
DeAngelo Williams was deactivated, thereby putting
second-year tailback
Jonathan Stewart into the lead role for the Panthers.
Stewart showed great power and speed, breaking tackle after tackle
en route to a mind-boggling 206-yard performance with a touchdown
on 28 carries. He's raced to three 100-yard games in his past
four starts and has now topped 1,000 yards for the season.
One of Moore's touchdown passes was thrown to veteran
receiver
Muhsin Muhammad. It was his first touchdown of the season.
He caught three passes for 56 yards and has now caught multiple
passes in four consecutive games.
There was ample debate about the role to be assumed by Cleveland
tailback Jerome Harrison against the Raiders. Would Eric Mangini
reverse course again and throw rookie
Chris Jennings back into the mix? Those questions were
answered quickly, as Harrison rumbled for a 17-yard touchdown early
in the game. He assumed the role of true workhorse with 39 carries
for 148 yards, a touchdown and a lost fumble. Mangini likes what
he's seen from him the past couple weeks, as Harrison's
seemingly left his injuries behind. However, we have to wonder
whether Mangini will be around to coach him beyond Week 17.
The Dolphins tried to make a dramatic comeback against the
Texans after surrendering a huge lead. Owners who didn't see
the game would have assumed
Ricky Williams was leading the charge. Alas, he'd been
sidelined by a shoulder injury, thereby leaving
Lex Hilliard from Monmouth as the top option, and he carried
the ball three times for 12 yards and a touchdown. He also scored
through the air with nine catches for 74 yards. He becomes
wire-worthy this week as we await confirmation of Williams'
status.
It happened one week too late for fantasy owners. Houston turned
to
Arian Foster for a huge workload against the Dolphins, and
he responded with a 19-carry, 97-yard effort with a touchdown in
the win. His bid for additional touches was aided by
Chris Brown's loss of another fumble.
Dallas tight end
Jason Witten caught six passes for 117 yards, including a
career-long 69-yard reception. He narrowly missed recording his
second touchdown of the season on that long sprint toward the end
zone. Alas, he was tackled inside the five-yard line. Still, this
was a nice boost for dedicated fantasy owners from his smallish
weekly totals they'd been receiving.
Kyle Orton performed nicely in a rough spot against the
Philadelphia defense. He passed for 182 yards with three
touchdowns, an interception and three sacks in the intriguing
second-half comeback effort.
Jabar Gaffney was Orton's top target in this contest,
registering seven catches for 69 yards and two touchdowns. His
seven receptions marked a new season high mark. He's caught
three or more passes in nine games this season.
Todd Heap didn't rack up a huge reception total on
Sunday against Pittsburgh, but he made his looks count. He caught
two passes for 37 yards, both of which were touchdowns.
That's an efficient workday. Imagine if he'd been able
to stay healthy the past several years.
New England ran with
Laurence Maroney early against the Jaguars, but a costly
fumble at the goal-line put him on the bench.
Sammy Morris took the top spot and rumbled for 95 yards and
a touchdown on 12 carries. He'll be the top back for Bill
Belichick in Week 17.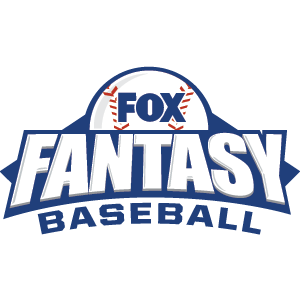 FOX Fantasy Baseball
Join or Create a Free League
Play Now!