Injury review: Turner's practicing again
Did you take Jim Caldwell at his word? If so, then you rolled up a
huge effort from
Peyton Manning and the Indianapolis passing game against
Jacksonville.
Reggie Wayne was quieted for the most of the game, but he
silenced those few Jaguars fans in attendance with a 65-yard
touchdown reception to ice the game. As we roll into the weekend,
there are a number of unresolved injury questions.
Michael Turner and
Matt Ryan have returned to the practice field to muddy the
picture, and
Vince Young's expected to play against Miami. Adding
to the unpredictable nature of the dreaded "game-time
decisions" is the fact that winter storms are expected to hit
the east on Friday. The NFL's already moved the
Chicago-Baltimore game to the second set of games, and weather may
certainly affect more than a few contests. You thought you had it
tough choosing between your tailback options? Try and gauge Mother
Nature while you're at it. Let's run down the latest
injury information and start to complete the Week 15 puzzle.
The New York Daily News reports that Jets quarterback
Mark Sanchez is expected to return to action in a solid spot
against the Falcons. His return opens things up for the Jets
passing game and perhaps makes you look slightly more favorably at
Braylon Edwards and
Dustin Keller. I'm still expecting a 25-carry
performance from
Thomas Jones.
The Atlanta Journal-Constitution reports that running back
Michael Turner returned to practice for the Falcons in preparation
of Sunday's matchup against the Jets. He's been listed
as questionable on the official injury report. Turner was joined on
the practice field by quarterback Matt Ryan, who's trying to
come back from a turf toe injury. He's tagged as questionable
as well. He'd be a mighty difficult start against the
top-ranked Jets pass defense even if cleared.
The Philadelphia Inquirer reports that receiver
Jeremy Maclin will be sidelined for the Eagles against the
49ers because he tore his left plantar fascia against the Giants.
He may be done for the duration of the regular season. Former
fantasy hero
Kevin Curtis may be activated in his absence. As expected,
Brian Westbrook was also declared out for Sunday's
game against the tough San Francisco run defense.
Leonard Weaver and
LeSean McCoy will continue to split time.
The Chicago Sun-Times advises that wide receiver
Devin Hester continues to be sidelined because of a calf
injury. His absence would open more opportunities for
Johnny Knox and
Devin Aromashodu against the Baltimore secondary.
The Washington Times reports that
Albert Haynesworth's been available to the Redskins at
practice this week and may return to the field against the Giants.
The extra day before the Week 15 matchup could help the
Redskins' efforts to play spoiler in the NFC East race.
Cornerback
DeAngelo Hall (knee) may also return to action.
The Charlotte Observer reports that quarterback
Jake Delhomme will miss another game for the Panthers,
thereby putting
Matt Moore back under center against the Vikings. Moore will
have another reserve lineman checking into the mix in front of him,
as tackle
Jeff Otah's out because of knee and shoulder injuries.
The running game could be in trouble against the stout Williams
wall. The Rams are struggling to get to the finish line, and now
there reports have surfaced that swine flu has run rampant in the
clubhouse.
Kyle Boller's been absent because of flu-like
symptoms, leaving rookie
Keith Null to take snaps with the first unit. Boller would
likely move back into the starting lineup if healthy, but owners
should probably shy away from
Donnie Avery regardless. Running back
Steven Jackson's been slowed by a bad back in recent
weeks and was shut down by the Titans in Week 14. He's
reportedly battling the flu as well. Owners may be tempted to look
another direction this weekend, regardless of his availability.
Check back on FOXSports.com and FOXSportsradio.com for updated
notes at game-time approaches. I didn't think an injury
report on
Bruce Gradkowski would be part of the equation this season,
but his knee injuries have thrust
Charlie Frye into the starting role for Week 15.
The Oakland Tribune reports that Frye leapfrogs
JaMarcus Russell and will open Sunday's game against
Denver. Newly-signed quarterback
J.P. Losman could also see action.
Larry Fitzgerald's been limited in practice, as
expected, after sustaining a right knee sprain and bone contusion
in the disastrous effort against San Francisco. According to
The Arizona Republic , his participation in practice is
encouraging and the star receiver insists he'll be available.
Kevin Smith was officially placed on injured reserve with a
torn left ACL, an injury he sustained against the Ravens. Veteran
backup
Maurice Morris assumes the lead role for this week's
game against the Cardinals and will cede touches to rookie
Aaron Brown.
The Detroit Free-Press quoted coordinator Scott Linehan as
backing Morris as the top option. "I'd like to see Maurice be able
to get those carries." Also in Detroit,
Calvin Johnson's been limited in practice because of a
nagging knee injury. He's officially a game-time decision.
Finally,
Matthew Stafford remains out because of his shoulder injury.
Daunte Culpepper remains under center for the Lions against
Arizona.
The Minneapolis Star-Tribune advises that wide receiver
Percy Harvin returned to practice on Friday and has been
listed as questionable for Sunday night's game against the
Panthers. He'll be a game-time decision, so owners will have
to approach this one with caution. If you have any last-minute
injury questions or need help with a sit-start question, you have
plenty of options on Sunday morning and throughout the weekend.
Nate Lundy, Peter Burns and I are answering your calls, texts and
Tweets during the "FOX Fantasy Football" show on FOX
Sports Radio (XM 142 and FOXSportsradio.com) between 10am-12pm
ET/7-9am PT on Sunday. Hit the Twitter-verse at
Twitter.com/fantasyfreaks or Twitter.com/swollendome. You can also
log in and chat with Roger Rotter on Sunday morning. He'll be
breaking down all of the games and updating those pesky injury
reports with his sit-start thoughts from 11am-1pm ET/8-10am PT on
FOXSports.com.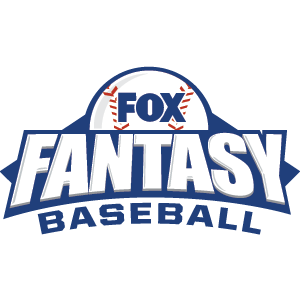 FOX Fantasy Baseball
Join or Create a Free League
Play Now!