10 WR sleepers to target for fantasy football week 4
It's almost time for a full Sunday of fantasy football week 4, so check out these top 10 last-minutes WR sleepers are you finalize your DFS and season-long lineups.
Fantasy football week 4 got off to a good start on Thursday Night Football especially if you own A.J. Green. Wide Receivers like Green can generally be a pretty volatile bunch, but ever week there si also plenty of depth to consider regardless of format. If you're in a season-long league, there are always options that play well even though they start the weekend on the waiver wire. In DFS play, there are almost always cheaper options that put up big points. Getting the right WR sleepers can power you to a win in any format, so check out my top 10 potential WR sleepers for this week on the following slides.
FanSided has assembled some great tools to help you get your lineup set for fantasy football each week. You can find all our coverage by checking out (and bookmarking) the fantasy football hub where you'll find the top 10 matchups to attack for the week as well as full Week 4 rankings. Make sure to check out my top 10 RB sleepers for this week. You can also get any specific lineup question answered by checking out the new start/sit tool.
Just so we're clear on the parameters of who qualifies for our "WR sleepers." My goal is to find options who will out-perform their expectations. They may be mid-range who I think will be among the top performers or players toward the bottom of the rankings who have serious potential to step up and give you startable production. These options can be used as DFS plays for the week or given a bump up your rankings to get them in your lineup this week. The last few options are actually available in many season-long formats on the waiver wire.
By definition, these WR sleepers do come with more risk than some the top options. However, I expect each of them to exceed expectations in week 4. One more quick reminder before we start–these are sleeper WRs so don't go crazy and take a flier on one of them over a more established play.  For example, I like Quincy Enunwa again this week, but I wouldn't start him over T.Y. Hilton, Brandin Cooks, or even Terrelle Pryor. They're listed in general order from most well-know to deeppest sleeper.
With those preliminary ground rules established, let's get rolling with this week's version of my top ten last-minute sleeper WRs for week 4.
T.Y. Hilton-Indinapolis Colts
The first of my WR sleepers for the week is a top-ten option every week, but I think he's lined up for a monster week. He could even end up chasing down A.J. Green for top WR start of the week. Hilton and the Colts play the early game on Sunday as they travel to London and take on the Jaguars.
Last week, Hilton scored the game-winning touchdown against the Chargers taking a short pass 63-yards to for the 26-22 win. Hilton ended up with 174 yards on his eight catches as well as taking his first trip to the end zone this season. He should be able to build on that confidence this week since he has a history of shredding his divisional rivals from Jacksonville posting at least 100 yards in four of his eight career matchups against them.
Hilton should get a ton of work this week since the Colts are dealing with injuries at WR.  Donte Moncrief (the team's no. 2 option) is out again this week and Phillip Dorsett is listed as questionable with an ankle injury. Hilton already had 12, 11, and 11 targets in his three games, and he could get closer to 15-18 looks this week.When a playmaker like Hilton is getting that many chances, I think he has a great chance to again be an elite play. He has unlimited potential and should be started in almost every format.
Hilton isn't one of the typical WR sleepers, but since not many places have him as a top-5 play, I think he will out-perform his expectations and come up huge.
Terrelle Pryor-Cleveland Browns
The Browns offensive options continue to diminish. They lost RG3 for the season in Week 1, and his backup Josh McCown was injured for the year in Week 2. This past week, they learned that Josh Gordon is checking into rehab, and Cleveland is planning on moving on without him. With all those losses, the Browns offense is seriously short-handed moving forward.
Coach Hue Jackson will have to be creative with the Cleveland attack the rest of this season, and one of the most versatile weapons is definitely Terrell Pryor. The former Raiders-QB and converted wide receiver  was the focus of the Browns attack last week against the Dolphins. He should make a good play in fantasy football week 4 since he's lined up for another heavy workload.
Last week, Pryor played both quarterback and receiver while adding in 21 rushing yards as well. He caught eight passes for 144 yards and completed three-of-five passes for 35 yards. Pryor rushed for a touchdown. He's on one of my favorite WR sleepers this week since Washington is allowing the fourth-most fantasy points to opposing WR this season, the third-most to opposing RB, and the 11th most to opposing QB. Since Pryor will likely put up stats as a receiver, rusher, and passer again this week, I think he's in for another monster week.
Tyrell Williams-San Diego Chargers
T.Y. Hilton's late-game heroics dropped the Chargers to 1-2 on the season giving them two tough road losses on the year. In their first road loss, they also lost star WR Keenan Allen for the season, and one of the WR sleepers who has stepped up in his absence is second-year un-drafted free agent Tyrell Williams.
Williams has led the team in targets since Allen's departure, and last week pulled in six catches for 69 yards. He has been one of Phillip Rivers' go-to options and has the athletic ability to turn any touch into a touchdown. Williams is a plus-playmaker out of Western Oregon, and he should keep getting plenty of looks this week in a great matchup against the Saints.
The Saints gave up 294 yards on 20 catches to the Giants' receivers in their only other road game this year. They're also on a short week after losing to the Falcons on Monday Night Football and traveling across the country to play in sunny SoCal. Williams has plenty of upside and can be used as a great option from the WR sleepers at your WR3 spot.
Quincy Enunwa-New York Jets
The Jets have one of the most widely-targeted WR sleepers this week after a mid-week announcement that Eric Decker will be out for at least this week and possibly the rest of the season. With Decker out of the picture, it'll be time for even more production from Quincy Enunwa who was already an emerging option and one of my WR sleepers last week.
Enunwa didn't deliver huge numbers last week, but he did lead the team in targets with 11 passes thrown his way on an absolutely brutal day for Ryan Fitzpatrick in Kansas City. He only hauled in four passes for 37 yards, but he did total 13 catches for 146 yards and a touchdown in the Jets first two contests of the season.
In the short term, Enunwa will be the Jets second WR which should allow him to continue his breakout season in his third year out of Nebraska. He isn't a burner, but he does have nice possession-receiver skills. He can be started in PPR leagues and should be owned in all formats going forward.
The only reason I hesitate to say he can be started as a WR3 or flex play this week in all formats is his matchup. The Jets host the Seahawks this week, and after last week Ryan Fitzpatrick against he legion of boom is an extremely high-risk matchup.
Cole Beasley-Dallas Cowboys
Another receiver who will be asked to step up this week due to injuries to his team's top receiver is the Cowboys Cole Beasley. Beasley will step into a larger role this week due to the assumed absence of Dez Bryant. Somewhat surprisingly, Dez was listed as questionable on the Cowboys' injury report, but it's hard to give that too much credence since Tony Romo was also on the list as questionable.
Since Bryant isn't expected to play, Beasley should pick up some extra targets which makes him a definite option to start in PPR leagues. He has been one of Dak Prescott's favorite options already this year and has 20 catches in the team's first three games for a total of 213 yards.
He hasn't been able to get into the end zone yet, but he has been targeted on red zone passes. With Bryant out of the picture, he could easily see double-digit targets in a great matchup this week against the 49ers.
San Francisco has been lit up the last two weeks by the Panthers and Seahawks, and the Cowboys offense should be able to be a productive unit this week. Dak will go to Beasley early and often so expect a ton of catches and maybe a touchdown even though his yardage total may not be astounding.
Robert Woods-Buffalo Bills
The Bills are also a receiver short moving forward after losing their star WR Sammy Watkins to IR for at least the next eight weeks. Watkins foot injury reportedly won't require surgery, but he will be recovering on the sideline until at least Week 12. While Watkins is out, Robert Woods will be asked to step up which makes him one of the WR sleepers to watch in Week 4.
Woods has been decent but not outstanding since being drafted in the second round in 2013 out of USC. Woods is coming off his best game of the year after hauling in six catches for 51 yards last week against a good Arizona secondary.
In the coming weeks, Woods will have a high floor since he should end up with around 50 yards a week, but his ceiling is also limited since he has just two 100+ yard games in his three full seasons in the NFL. Woods and the Bills take on the Patriots this week who shut down the Texans in Week 3. He's a flier and an interesting low-risk depth addition, but don't expect him to go off with a monster week. If you have bye weeks coming up, he does represent one of the "safe" pickups to play in place of one of your regular starters.
Michael Thomas-New Orleans Saints
Saints rookie Michael Thomas was one of the hottest sleepers WRs coming into he season, and he's starting to deliver on the promise he showed coming out of Ohio State. The Saints drafted him in the second round, and he has been a consistent contributor in the first three games of his NFL career.
Thomas has 17 catches in the first three games of the season and had posted 58, 56, and 71 yards. His 71 yards on Monday Night Football Week 3 came while Willie Snead was out as he and Coby Fleener tied for the team-lead with 11 targets.
Even if Snead returns this week, it's clear that Thomas has earned his spot in three-receiver sets which the Saints use almost all the time. Look for Thomas to keep getting enough looks and red-zone targets to be an upside WR4 in all formats and one of the WR sleepers you could roll with on an as-needed basis from week to week.
This week, the Saints are in San Diego as they face a beatable San Diego defense. Last week, the Chargers were gashed by T.Y. Hilton, and Thomas will look to attack their secondary in week 4 to be a good fantasy option.
Kevin White-Chicago Bears
The Bears offense has sputtered the first three weeks of the season since a strong first half in a game the eventually lost in Houston. Now, reports are that Jay Cutler's job may be in jeopardy when he returns if Brian Hoyer can get things going. One of the Bears who looked much better wit Hoyer in at QB was second-year WR Kevin White.
White was clearly the no. 2 WR option in the team's passing game this week in their loss at Dallas. He was targeted a massive 14 times and was able to reel in six catches for 62 yards. White is a freakishly-fast athlete who should be good for some long touchdowns if Hoyer can get the ball into his hands.
I think White has a chance to emerge this week as one of the solid WR sleepers if he continues to get so many looks in Chicago's attack. The Lions defense is banged up and were beaten badly by the Packers last week. White is still high-risk, but he may be on the verge of realizing the potential that everyone has been buzzing about since the Bears drafted him no. 7 overall in 2015.
Brice Butler-Dallas Cowboys
Another one of Dallas's receivers who has potential to be one of the standout WR sleepers of the week is Brice Butler. Butler was acquired by Dallas when Dez Bryant got hurt last year, but he wasn't a big part of replacing him and only ended up with 12 catches for 258 yards on the season.
This year, Butler could be set up to step in and produce after a fairly impressive preseason. Throughout the preseason, he worked well with Dak Prescott. He had a huge game in Preseason Week 2 hauling in three passes for 74 yards and a touchdown. He and Prescott will try to re-establish that connection this week as they face the 49ers.
Butler is a total flier, and he should only be used in emergency deep-league situations. He has just one catch through the first three weeks of the season, and he may not get a ton of time even with Bryant out. However, if you have to go with a flier play, there is some upside to Butler that I love as a big-play threat and with a solid connection with the starting QB.
Robby Anderson-New York Jets
The final of my WR sleepers for fantasy football week 4 is Robby Anderson who the Jets will have to use this week as a third WR with Eric Decker side-lined. Anderson is an un-drafted free agent out of Temple, but he has shown some potential as a developmental project.
The "project" has now been accelerated and Anderson will be thrust into a lot of playing time on Sunday against Seattle. While it's a brutal matchup, keep an eye on Anderson's usage since he could be in for plenty of work in the new-look New York rotation.
Anderson is a deep-league "Hail Mary" play this week or a DFS minimum investment. He is extremely risky, but he's also one of the WR sleepers to keep an eye on moving forward.
This article originally appeared on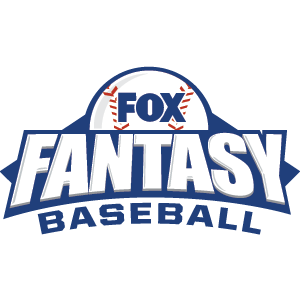 FOX Fantasy Baseball
Join or Create a Free League
Play Now!