10 RB sleepers to target for fantasy football week 4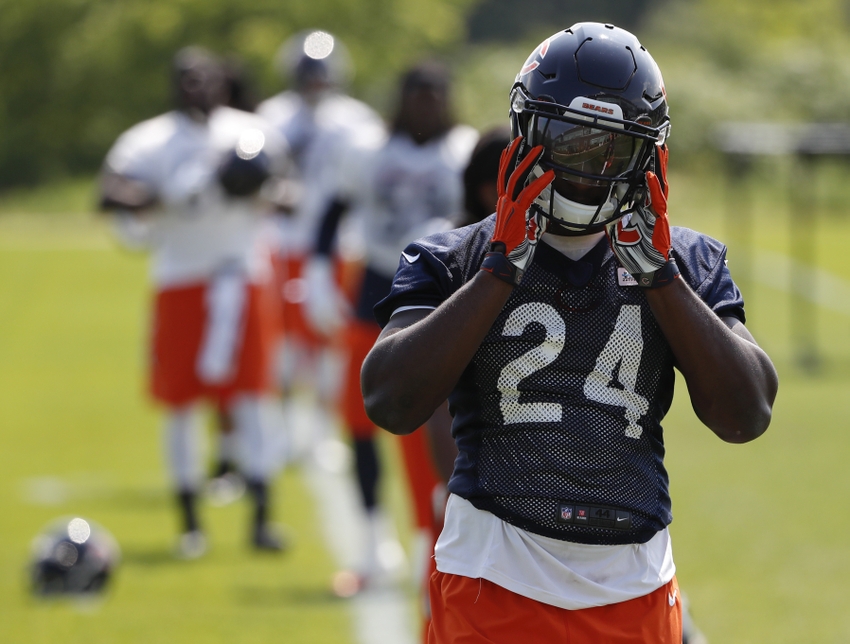 Running backs are always hard to come by as the fantasy football season continues, so check out these options if you're hunting for last-minute RB sleepers.
The fantasy football season has already been injury-filled for running backs as a whole, and there are always more injuries every week. The fantasy football season seems to turn into a battle of attrition where almost every owner is trying to manage around injuries. Injuries to some options open the door for other options to emerge, though, so check out these last-minute RB sleepers as you get your lineup together for week 4.
Every week, you can find these position-focused last-minute sleepers here on FanSided along with plenty of other posts to help you throught the week.  Check out my top 10 last-minute WR sleepers from earlier this morning if you're hitting the market for receiver help.
This season, FanSided has assembled some great tools to help you get your lineup set for fantasy football each week. You can find all our coverage by checking out (and bookmarking) the fantasy football hub where you'll find the top 10 matchups to attack for the week as well as full Week 3 rankings. You can also get any specific lineup question answered by checking out the new start/sit tool.
This post is desigend to highlight some players that I think are coming into the week a little bit underrated. Whether they are mid-range players with a chance to join the elite options this week or players on waiver wires that may be nice plug-and-play options, I think they'll excel this week based on projected workload and matchup. At the end of the day, I think they'll be the best RB sleepers in fantasy football week 4.
All these RB sleepers are risky to some degree, but I think they can be used as cheap DFS plays or as plug-and-play options off of many league's waiver wires. One final reminder–these are RB sleepers, so don't go crazy and take a flier on one of them over a more established play.
Let's get going with my five last-minute sleeper running backs week 3 by starting with a back in a juicy matchup who could be a top-10 option.
Melvin Gordon-San Diego Chargers
Gordon didn't have a huge week last week in Indianapolis, but he has enough potential in another strong matchup to be one of my RB sleepers for this week. He isn't normally a top-5 option, but this week I think he definitely could be.
The Chargers are at home this week against the Saints, and in his first home game of the season Gordon ran for 102 yards and a touchdown against the Jaguars. He has totaled 184 yards rushing in the first three weeks of the season while adding 61 more through the air on seven catches. He has also found the end zone an impressive four times after not getting any touchdowns in his rookie year.
After the team lost Danny Woodhead for the season, the backfield is Gordon's to control for the rest of the year. He should get a heavy workload again this week and be able to get plenty of fantasy points against the Saints who have allowed more fantasy points to opposing RB than any other team in the NFL. While he isn't as locked-in as a top option as Le'Veon Bell or David Johnson, Gordon has the potential to be right among the top group with a big number this week.
LeGarrette Blount-New England Patriots
In their 3-0 start, LeGarrette Blount has been a huge boost to the Patriots' offense, but next week Tom Brady returns to throw the ball around for Josh McDaniels offense. For this week, though, there should still be plenty of work for Blount who has been a fantasy football beast so far this year.
Blount ran for 105 yards on his 24 carries last week and punched in a pair of scores. Like Gordon, he has four touchdowns on the season, but he has had over 100 yards in back-to-back weeks at home against the Dolphins (123 yards) and the Texans. He doesn't get involved at all in the passing game, but when the Patriots need to pound the ball on the ground, he's there go-to back.
This week, New England faces the Bills at Gillette Stadium. There are still questions around who will start at QB, but Blount should be the star of the offense again. He could be a top scoring back again this week since Buffalo has given up the eighth-most fantasy points in the NFL to opposing RB this season.
Jordan Howard-Chicago Bears
The Bears lost starting running back Jeremy Langford for several weeks to a high ankle sprain last week in Dallas. Even before his injury, though, Jordan Howard was on my list of RB sleepers since he has the potential to take over Langford's job and not give it back.
Howard has looked the better back the last few weeks, and he should be in line for lots of work this week at home against the Lions. Howard had 92 rushing and receiving yards last week in the Bears loss to Dallas on his 13 touches. He didn't get into the end zone but has averaged over 5.5 yards per carry on his first 12 rushes of the season.
This week, Howard will take on a banged-up Lions defense and can definitely be started in all formats. The rookie out of Indiana is enough of a rushing and receiving threat to be a great option to own going forward and one of the better RB sleepers to have for the next few weeks.
Dwayne Washington-Detroit Lions
On the other side of the Lions-Bears NFC North showdown, Dwayne Washington is starting to grow into a larger role for Detroit. Last week was the team's first game without Ameer Abdullah, and Washington shared time with Theo Riddick. Riddick is the better pass-catcher of the two, but Washington definitely looked like a better rushing option in Week 3.
He ended up with 38 yards on his ten carries which isn't great, but it was still better than Riddick's nine yards on ten carries.  Washington didn't have a chance to get into the end zone in Week 3, but eh did score a rushing TD in Week 1. He is a good short-yardage back and should get any goal line work moving forward.
Washington was drafted in the sixth round out of Washington University (don't think it was named after him, though). He has been "building confidence" this week with the coaching staff and I think he'll see a growing role moving forward. He's one of the best RB sleepers to go with this week especially in a tasty matchup against the Bears who have given up two RB touchdowns each of the last two weeks and given up at least 90 rushing yards each week.
Orleans Darkwa-New York Giants
The Giants backfield is one of the most tumultuous in the NFL after the first three weeks of the season. The team opened with Rashad Jennings as the early-down back and Shane Vereen as a third-down specialist. Both Jennings and Vereen are hurt now leaving lots of work for the remaining backs to pick up.
The main beneficiary of the injuries so far has been Orleans Darkwa who ended up playing quite a bit in the team's Week 3 loss to Washington. Darkwa rushed for 53 yards on his ten carries and got into the end zone once as well. He caught a pass for nine yards as well.
Darkwa will definitley be involved again in the Gaints' attack on Monday, but how much and what role he serves still remains a little murky. Rashad Jennings is expected to be a gametime decision, but Darkwa will probably play enough to be an option even if Jennings is able to give it a go with his sprained thumb.
The main reason Darkwa is risky this week, though, isn't Jennings' unsure status. Instead, it's the fact that the Giants play the defensively elite Minnesota Vikings on Monday Night Football. Darkwa is worth owning in almost all formats, but its high-risk to start him as one of the RB sleepers this week in a hard matchup with so much uncertainty still about how exactly the work will be divided.
Duke Johnson-Cleveland Browns
The Browns are very short on playmakers after losing a pair of QBs in the first two weeks of the season. While Terrelle Pryor is stepping up, last week Duke Johnson got into the mix as well even though Isaiah Crowell still handled most of the heavy lifting.
With Cody Kessler at QB last week in Miami, the Browns top two RB options had 25 combined carries. Johnson had ten of those and was able to put together a nice 69 yards on the ground. He added a dozen more yards on his five catches out of the backfield.
In Week 4, the Browns are in Washington. The Washington defense is allowing the third-most fantasy points in the NFL to opposing RBs, so Johnson and Crowell could both be worth playing as flex options this week. Johnson has a little added value in PPR leagues, but he can be started in almost any format since he's starting to get more involved in coach Hue Jackson's system.
Terrance West-Baltimore Ravens
The Ravens have been platooning Justin Forsett and Terrance West in their backfield so far this season with limited success for each back. Forsett has only produced 98 yards on his 31 carries while West has gotten 119 on his 33 carries.
While neither back is tearing it up, West has looked a little more effective. Coach John Harbaugh said changes were coming in the backfield which could mean more time for Terrance this week.
If West gets more playing time, his role as the leader of the committee could be short-lived since promising rookie Kenneth Dixon is nearing his return. However, West is one of the better RB sleepers for this week especially since the Ravens host the Raiders this week who have been gauged by the run all season.
DeAndre Washington-Oakland Raiders
At this point in the season, it's hard to count on any of the Raiders' RB sleepers. While the top back is clearly Latavius Murray, rookies DeAndre Washington and Jalen Richard are also getting some decent playing time. Washington has shown some serious playmaking ability, but he's a high risk play at this point since his role is so undefined.
Last week, Washington took his six carries for a season-high 57 yards and also caught a pass for five more yards. He has a total of 18 carries on the year for a tidy 117 rushing  yards. He hasn't gotten into the end zone yet, but he seems to be set up for 5-10 touches per contest.
This week, those 5-10 touches could be enough to make him a plug-and-play option off the waiver wire in some leagues. The Ravens shut down the Jaguars' running attack last week, but the week before they were run all over by Isaiah Crowell and the Browns. His limited role makes him a high-risk play, but I think he's headed for bigger things and will definitely be worth owning and playing if either of the other two Raiders backs go down injured.
Robert Turbin-Indianapolis Colts
The Colts have mixed in Robert Turbin a little bit the last few weeks, and the former Seahawks' backup punched in a pair of touchdowns for Indy. He is currently the primary backup for Frank Gore who continues to plug along in his age-33 season.
Turbin is just one injury away from a huge workload, but he has shown he can at least find success as a goal line back. He still only has seven carries the last two weeks, but two have ended in the end zone.
At this point, Turbin is only a deep league add in touchdown-weighted leagues. He isn't getting enough touches to count on as one of the sleeper RBs to target unless you're just grabbing a cheap play from the bottom of the DFS pool or needing a plug-and-play flex option in a deep league. At this point, he's just one of the most successful "vulture" backs in the NFL.
Bobby Rainey-New York Giants
In the Giants backfield upheaval, one player who has a chance to emerge with an increased role is former-Buccaneer Bobby Rainey. Rainey is a receiving-down specialist for the Giants and would seem to be the closest direct replacement to the injured Shane Vereen.
Rainey showed he can be productive in stretches when he was with Tampa Bay, but he hasn't been very involved the last two seasons. So far this year, he only has once catch with came in last week's game and went for a solid 24 yards.
If Rashad Jennings is out on Monday, Rainey could be one of the cheapest RB sleepers who produces this week. He will probably platoon with Orleans Darkwa this week, but he could be worth a flier or a speculative stash this week.
This article originally appeared on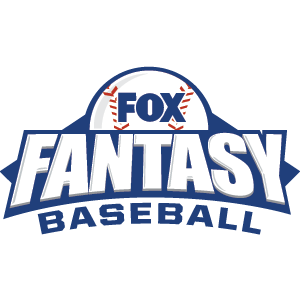 FOX Fantasy Baseball
Join or Create a Free League
Play Now!