10 last-minute sleeper Wide Receivers week 2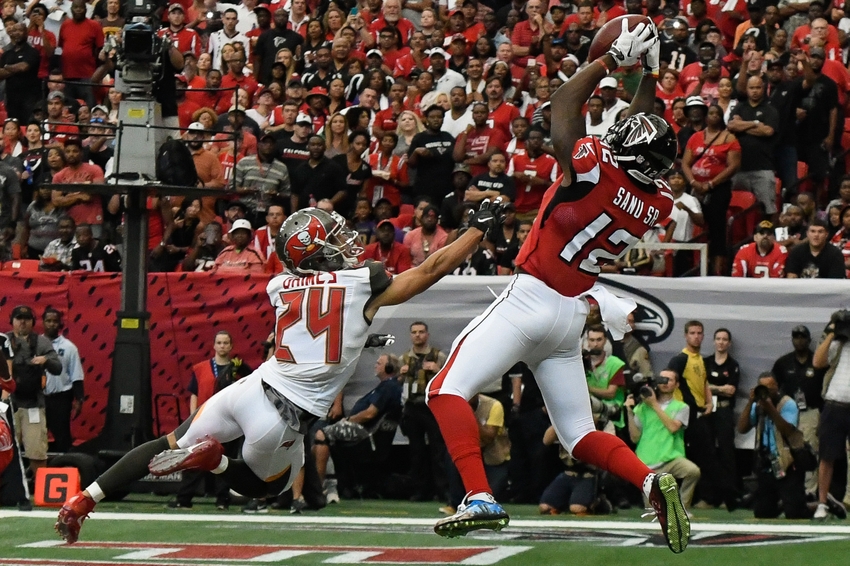 If you are looking for a few wide receivers week 2, check out these ten last-minute sleepers who can give your team a boost this weekend.
After an exciting start to the fantasy football season last week, owners are again getting their lineup locked in for a fun Sunday of the constant quest for fantasy points. One of the keys to success in any format is having the right lesser-known options or "sleepers." Sleepers can make all the difference between getting a big win or suffering a bad loss. To help you know where to start your value search, each week on Sunday morning FanSided brings you last-minute sleepers to target for the week. Today, we'll start with a look at some of the best options if you need some last minute value in your wide receivers week 2.
FanSided has assembled some great tools to help you get your lineup set for fantasy football each week. You can find all our coverage by checking out (and bookmarking) the fantasy football hub where you'll find the top 10 matchups to attack for the week as well as full Week 2 rankings. You can also get any lineup question answered by checking out the new start/sit tool.
The last-minute sleepers from the wide receivers week 2 won't be right at the top of those rankings, though. Instead I'll try to pinpoint some players in the mid-range who could be among the top performers and some players toward the bottom of the rankings who have serious potential to step up. You won't find Odell Beckham or Julio Jones here (since they're extremely well-known) but you will find their teammates Sterling Shepard and Mohamed Sanu who are among the best sleeper wide receivers week 2.
Since they are ranked lower in my start/sit options, these WR sleepers do come with some risk. However, they can be used as cheap DFS plays or as plug-and-play options off of many league waiver wires. Overall, I expect each of them to exceed expectations in week 2.
One more quick reminder before we start–these are sleeper WRs so don't go crazy and take a flier on one of them over a more established play.  For example, I like Mike Wallace again this week, but I wouldn't start him over Amari Cooper, T.Y. Hilton, or even Emmanuel Sanders. The picks appear in order from most well-known to deepest sleeper.
With those preliminary ground rules established, let's dive into my top ten last-minute sleeper wide receivers week 2.
Emmanuel Sanders-Denver Broncos
The Broncos squeaked out a win in the Super Bowl rematch against the Panthers that happened last Thursday night.  Trevor Siemian looked serviceable under center, and the Broncos got a big game from C.J. Anderson on their way to the win.
While Demaryius Thomas gets most of the fantasy attention most weeks, it's Sanders who i think hs a chance to be one of the best wide receivers week 2. In week 1, he led the team in targets hauling in five of the eight passes thrown his way for 49 yards.
The reason I like Sanders so much this week is that a number of injuries should help him post good numbers. Sanders will take on a badly banged up Colts' secondary, and he'll be the Broncos top receiver since Demaryius Thomas will likely be limited even if he does give it a go. Thomas is officially questionable for this week as he tries to play through a hip injury. My best guess is that he gives it a go, but that his limitations open the door for a big game from Sanders.
If you're looking for a mid-range player who could be elite this week, check out Sanders' availability and price point.
Jordan Matthews-Philadelphia Eagles
Carson Wentz had a great NFL debut leading the Eagles to a surprising and satisfying win over the Browns. One player that was a bit over-looked in Week 1, though, was the Eagles top receiver Jordan Matthews.  Matthews was targeted 14 times in week 1 second only to Allen Robinson in the NFL.  Matthews even had more targets than A.J. Green who had a monster week.
Matthews didn't match Green's other numbers, but he did end up with 114 yards on seven catches and got into the end zone. He got just enough help from the other WRs to keep the defense honest, but was clearly Wentz's go-to.
Matthews could be in for another heavy workload this week as the Eagles take on the Bears on Monday Night Football. Zach Ertz has already been ruled out, and the Eagles' tight end was second on the team in targets with seven in Week 1. Since Wentz has such a strong connection with Matthews and the Bears' secondary is suspect, I think Matthews will be a good WR2 this week with a good chance for his second straight game with 100+ yards and a touchdown.
Travis Benjamin-San Diego Chargers
The most brutal fantasy football injury of Week 1 was the Chargers' losing Keenan Allen for the season. Allen was a target monster and Philip Rivers' go-to option in San Diego's pass-heavy attack. Without Allen going forward, there will be chances for several Chargers receivers to step up.
The first player to get into your lineup from the Chargers' WR corps is their offseason addition Travis Benjamin. Benjamin is a great deep threat, but he also got very involved in the shorter passing game last week. After Allen departed, Benjamin stepped into a lot of attention from Rivers totaling seven catches on his eight targets. He only managed 32 yards against the Chiefs' secondary on those catches, though.
It's unusual for Benjamin to have that many catches but so few yards, since he's known as a deep threat. He'll look to turn things around this week as the team's go-to receiver against the Jaguars. Jacksonville gave up six catches to both Randall Cobb and Jordy Nelson in their Week 1 matchup. Nelson and Devante Adams found the end zone in Green Bay's 27-23 win.
As the Jags roll into Southern California, I love the upside Benjamin brings since he should be targeted enough to have a floor as a WR3 and the upside to be a WR2.  Depending on his availability and price in DFS, Benjamin could be a great value as he replaces Keenan Allen earning him a spot on my list of last-minute sleeper wide receivers week 2.
Mohamed Sanu-Atlanta Falcons
The Falcons lost their opener to the Bucs, and now they have a tough trip to the West where they'll tangle with the Raiders. Sanu's Atlanta career got off to a solid start, though, as he was part of a pretty effective passing attack. Sanu caught a touchdown in the red zone which was an issue for the Falcons last season, and he clearly ran as the no. 2 receiver behind Julio Jones.
Sanu hauled in five passes and tied for the team lead with eight targets.  He finished with 80 yards to go with his score. While some people weren't huge fans of the money the Falcons promised Sanu this offseason, he looked to be a key contributor week 1.
As one of my sleeper wide receivers week 2, Sanu is in a great matchup taking on the Raiders. Oakland gave up over 400 passing yards to Drew Brees in Week 1 allowing monster games for both Brandin Cooks and Willie Snead. Owners of Jones and Sanu will hope for similar numbers this week as the Falcons hope to move to 1-1 on the year.
Mike Wallace-Baltimore Ravens
Last week, I had Wallace at the top of this list as he and the Ravens opened the year against the Bills.  Wallace came through with a strong start to his Ravens' career hauling in three passes for 91 yards and a touchdown in the Ravens' 13-7 low-scoring victory.
Injuries to other Ravens' receivers allowed Wallace to spend the preseason developing a clear connection with Baltimore QB Joe Flacco. The tandem showed off their vertical potential on a 66-yard touchdown strike in Week 1. Wallace and the Ravens will look to take advantage of the same kind of route this week as they take on the Browns.
Cleveland looked horrible in their Week 1 loss to the Carson Wentz-led Eagles. Look for Wallace to continue his re-emergence as a fantasy option after spending last year stuck in offenses in Miami and Minnesota that didn't fit his skill set. Wallace's six targets last week were second on the team behind Steve Smith's eight, and he should continue to be a WR3 moving forward as one of the wide receivers week 2 that I think have nice fantasy potential.
Stefon Diggs-Minnesota Vikings
The Vikings are definitely going to build their offense around Adrian Peterson and a very effective running game, but there is room for Diggs to produce some nice numbers too.  He had a strong opening week working with QB Shaun Hill, and he'll look to continue his production as the team transitions to Sam Bradford under center this week.
Diggs caught seven of the nine passes thrown his way Week 1 totaling 103 yards receiving. Bradford will probably look for Diggs often this week, and it'll be a good matchup for him as the Vikings look to knock off the Packers after both teams started the year with a win last week..
Green Bay's top cornerback is Sam Shields who doesn't look like he'll play this week which should leave even more room for Diggs. He is not without risk working with a new QB, but I love the former-Terp's upside on Sunday Night Football in Minnesota.
Will Fuller-Houston Texans
Fuller had a huge week in his NFL debut last week. The former Notre Dame star hauled in 107 yards and a touchdown on his five catches week 1, and he could have had an even more impressive day if it wasn't for a drop which cost him a second score.
Fuller has huge upside, but defenses will likely adjust to him as the season goes on. He also has to contend with DeAndre Hopkins for targets which could result in some down weeks for the big-play threat. However, he's definitely a powerful weapon in the Texans arsenal and has a good connection with QB Brock Osweiler. Osweiler threw 11 passes his way in Week 1, and as a result he has one of the highest ceilings of any of these last-minutes sleeper wide receivers week 2.
The Texans will look to throw the ball effectively again this week as they take on the Chiefs. Houston-Kansas City is one of the most intriguing early games, and it should give us a good read on which of those two AFC teams will be in contention this year. Be sure to add Fuller if he is somehow still available in your league.
Cole Beasley-Dallas Cowboys
In his first start, Dak Prescott wasn't quite able to get the Cowboys a win over the Giants. This week Dallas faces another division foe as they head to Washington.  They'll face Kirk Cousins and company coming off a short week after they lost on Monday Night Football to the Steelers.
If you're looking for one of the most targeted wide receivers week 2 for PPR purposes, check out Dallas's Cole Beasley who got a dozen passes thrown his way in Week 1.  Prescott clearly is comfortable checking down to Beasley and tight end Jason Witten and threw a ton of targets their way last week.
Beasley finished with eight catches for 65 yards in the season opener and should have added a touchdown.  He straight-up dropped the Prescott pass in the end zone which took a bit of the shine off his big Week 1. He was still involved enough, though, to be a good option this week especially in PPR formats. Beasley probably won't catch any bombs down the sideline since that isn't his game, but with Prescott's comfort-level in checking down Beasley should be extremely active.
Jeremy Kerley-San Francisco 49ers
Last week, I listed Kerley at the end of my top ten WR sleepers and he came through with a big game for his new team. The 49ers surprised everyone with their 28-0 beat down of the Rams on Monday Night Football, and Kerley was extremely involved in the offense.
He was a late addition to the San Francisco attack after they traded for him from Detroit, but you couldn't tell he was still adjusting as he led the team in targets, catches, and receiving yards. Kerley hauled in seven of the 11 throws his way by Blaine Gabbert and finished with 61 yards.
Like Beasley, Kerley does most of his work out of the slot which lends itself to more catches of short passes. He probably won't go off for a huge yardage number in a tough matchup against the Panthers today. However,  he will likely lead the team in targets and catches again which is enough to make him one of the better options as a cheap play among the wide receivers week 2.
Even after his big week 1, Kerley is only owned in 6.9% of ESPN leagues. If you have a roster spot, I like his upside for the rest of the season since he seems like a good fit for Chip Kelly's up-tempo, short-passing attack.
Malcolm Mitchell-New England Patriots
The last of the wide receivers week 2 to keep an eye on in the bargain bin is the Patriots' rookie Malcolm Mitchell. After getting injured in Preseason Week 1, Mitchell made his return to the field last week against the Cardinals. He ran the fourth-most routes on the team and finished with a couple of catches for 33 yards.
While I would definitely start Chris Hogan over Mitchell in fantasy leagues at this point, Mitchell is worth a look if you need a extremely cheap DFS play or a last-minute flier off the wire. He should continue his success with Jimmy Garoppolo while the Patriots' other QB plays catch at his house.
Mitchell and the Patriots take on the Dolphins this afternoon in week 2, and Mitchell is one of the cheap wide receiver week 2 with enough upside to take a shot on.
More from FanSided
This article originally appeared on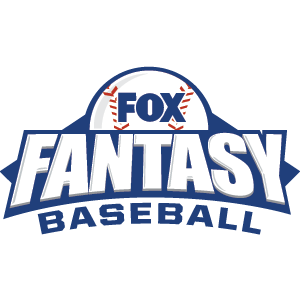 FOX Fantasy Baseball
Join or Create a Free League
Play Now!