NFL Quick Hits: Colts wait on Luck
What did we learn from Thursday's Ravens-Steelers game? Antonio Brown really needs Ben Roethlisberger to return, Justin Forsett isn't done yet, and I already need to remove Josh Scobee from my Week 5 rankings.
Also, got this text from my buddy Cogs during the game: "How does Tim Tebow sit at home and watch Vick play and not say, 'Really? I can't do that?'"
In other news …
Colts QB Andrew Luck has been officially limited, but mostly inactive, in practice this week. The Colts' players seem to think Luck will play, but the Indianapolis Star noted that the practice status was "muddying his availability" for Sunday's game, and the team's website referenced that we don't have a frame of injury reference for Luck because he's never really been hurt. Luck owners shouldn't panic, but they shouldn't set their Week 4 lineups today and walk away, either. Matt Hasselbeck would start if Luck can't go.
Seahawks RB Marshawn Lynch (hamstring) is tracking toward a gametime decision. Since Lynch is playing Monday, you'll need to bench him unless you can make a late swap (e.g., Thomas Rawls, Fred Jackson, Theo Riddick, one of the Seattle WRs).
The Bills are likely to be without RB LeSean McCoy (hamstring) and WR Sammy Watkins (calf) against the Giants. RB Karlos Williams has already been snatched up in 79.2 percent of FOXSports.com leagues, but he'll cost you just $3,400 on DraftKings, which is a no-brainer. Just know that everyone else will own him, too.
Texans RB Arian Foster has reportedly looked good while being limited in practice this week. However, the Houston Chronicle reports that the Texans "want to upgrade Foster to full participation in practice before they bring him back and have him play in games." Since the Texans play again on Thursday, I bet they'll keep Foster out one more time.
Scheduling reminder: The Patriots and Titans are off, and there's a Jets-Dolphins game at 9:30 a.m. ET on Sunday. Set your lineups on time, and make sure they're filled with active players. What do you think Gronk is doing with his free time?
Panthers RB Jonathan Stewart (shin) hasn't practiced this week, and the team might not know his status until Saturday.
The Bears hope that QB Jay Cutler (hamstring) will join WR Alshon Jeffery on the field Sunday. Cutler is being called day-to-day. If Cutler can't go, the Chicago Sun-Times says that the Bears "figure to allow (Jimmy) Clausen to play like a real NFL quarterback" instead of as a handoff/checkdown machine.
On today's Fantasy 15 podcast, Jake Ciely (RotoExperts.com) and I previewed the rest of the Week 4 schedule. Listen below!
Lions RB Joique Bell didn't practice Thursday due to an ankle injury. Lions' website writer Tim Twentyman suggests that the team "might unleash (Ameer) Abdullah a little more."
There have been some rumblings about Falcons RB Tevin Coleman (ribs) playing this week, but he hasn't practiced yet, so don't expect to see him.
Cardinals head coach Bruce Arians said earlier this week that RB Chris Johnson is "still going to be a 15-20 touch guy" even when Andre Ellington returns. I think Arians is full of baloney, but if Ellington (knee) is able to return this week, that backfield might be a mess.
Giants WR Victor Cruz won't play Sunday after aggravating a calf injury. Don't hold a spot for Cruz on your bench if you need help elsewhere.
Jets WR Eric Decker (knee) has been limited in practice this week, but it's a good sign that he made the trip to London. Stay tuned.
Browns OC John DeFilippo on RB Duke Johnson: "You see him getting better each week." He's going to have a big game soon.
Colts OC Pep Hamilton on WR Andre Johnson: "I've gotta do a better job of getting him some targets."
Ravens WR Breshad Perriman had another surgical procedure on his knee this week. Buh-bye, Breshad.
DFS notes (salaries from DraftKings): Is the Derek Carr/Amari Cooper stack ($11,600 total) the path to riches, or a bit too obvious? … If you're looking for a low-cost alternative, how about Tyrod Taylor/Percy Harvin ($10,400 total)? … Final stack: If Cutler plays, having him and Jeffery for $12,100 against the horrible Raider defense would be a nice, against-the-grain option … Interested in owning the Packers' No. 3 WR for just $3,000? That's Ty Montgomery, since Davante Adams (ankle) won't play … Did you know that Cowboys RB Lance Dunbar ($3,600) caught 10 passes for 100 yards last week against the Falcons? Brandon Weeden checked down often, and is likely to do so again … Just like last week, Panthers WR Ted Ginn Jr. ($3,400) is an interesting tournament play as Cam Newton's favorite downfield option.
Need help over the weekend? Find us on Twitter (@jhalpin37, @FOXSportsFowler, @FOXSportsMeyer, @FOXSportsFoster), check out our Week 4 rankings and come to our chat on Sunday from 10 a.m. until 1 p.m. ET (I'll have the 11 o'clock hour). We'll have your questions covered, but can't stress enough that waiting until 15 minutes before kickoff is a bad plan.
Good luck this week!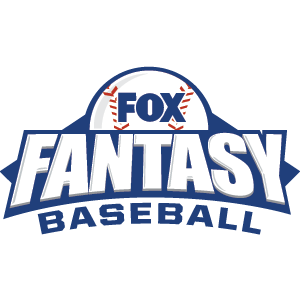 FOX Fantasy Baseball
Join or Create a Free League
Play Now!