Fantasy Football Nerd's charity league draft recap #FFCharity
No matter how cool you think you are, within every fantasy football owner exists a little nerd. Thank the good Lord our inner-nerdness is embraced by society or wedgies, swirlies, locker door slams and garbage can dunks of yesteryear would haunt us.
One of the biggest nerds of them all is Joe Dyken. For the past four seasons, Joe, a.k.a. Fantasy Football Nerd, has hosted an "experts" league for charity. Two quotes rest atop the leagues homepage on his site:
Each expert in the league plays for a charity and out of the kindness of his heart, Fantasy Football Nerd makes a $500 donation to the charity of the winner's choice. For a list of league members and the charities they are playing for, visit FantasyFootballNerd.com.
FOXSports.com is proud to host this season's Fantasy Football Nerd Experts League. We held our league draft last night and it presented an opportunity to share some two-quarterback, PPR fantasy football league draft analysis in a LIVE setting.
Here's the lowdown (12-team, 16-Rounds – PPR, QB/RB/WR/TE Flex – 4 points / pass TD):
First Round
Six running backs, three quarterbacks, two wide receivers and one tight end were selected in the first round.
Second Round
Eight wide receivers, three running backs (Bell, Ball, and Murray) and one quarterback were selected in the second round.
Third Round
Seven running backs, two quarterbacks, two tight ends, and one wide receiver (K. Allen) were drafted.
Fourth Round
Seven running backs, three wide receivers and two quarterbacks were drafted.
Rounds 1 – 4 Recap
Twenty three running backs, 14 wide receivers, eight quarterbacks and three tight ends were drafted in the first four rounds.
Picks 53-79 (Rounds 5, 6 and 7)
Twelve quarterbacks were selected including six straight triggers in Round 6.
QB – Peyton Manning (1st)
RB – Chris Johnson (5th)
RB – Bishop Sankey (6th)
WR – Randall Cobb (2nd)
WR – Vincent Jackson (4th)
TE – Julius Thomas (3rd)
FLEX – Josh McCown (7th)
Fred Jackson
Justin Hunter
Chris Ivory
Steve Smith
James White
Tim Wright
EJ Manuel
I was on the wrong side of that quarterback run picks 53-79.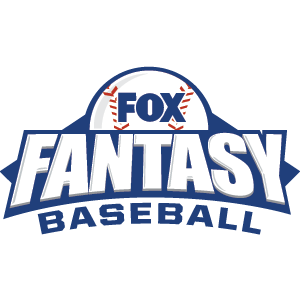 FOX Fantasy Baseball
Join or Create a Free League
Play Now!