Decision day: Time to roll with Gordon?
The NFLPA's player reps will reportedly vote Tuesday on a new drug policy. What does that have to do with fantasy football? Well, the agreement is expected to raise the threshold for a positive marijuana test, and it's also possible that the terms of the agreement will be retroactive to the March 11 beginning of the 2014 league year.
According to cleveland.com, suspended Browns WR Josh Gordon tested positive for marijuana "no later than February." If the agreement goes by the date of the suspension rather than the date of the positive test, then it's possible that Gordon could be reinstated (though he might have a brief suspension added for a July DWI). I don't know exactly what's going to happen with Gordon, but he's owned in just 23.6 percent of FOXSports.com leagues, and as things stand now I'd be happy to add him to my fantasy bench. He could be on the field very soon.
Broncos WR Wes Welker could have his four-game suspension cut short as well, but he's owned in 92.2 percent of FOXSports.com leagues, so your chances of getting him are slim.
In other news …
The Browns didn't have updates Monday on RB Ben Tate (knee) and TE Jordan Cameron (shoulder).
The Panthers expect QB Cam Newton to start Sunday against the Lions.
The Bucs gave us no news Monday on RB Doug Martin, who left Sunday's game with a leg injury. However, since Martin was on the sideline during the second half of Sunday's game pleading to go back in, his injury probably isn't too serious.
I guess we need to talk about Ray Rice, huh? Fantasy owners should cut Rice, since it's unlikely that he'll play again this season. The Ravens' backfield situation remains murky, as Bernard Pierce was benched Sunday following a second-quarter fumble. Justin Forsett was the Ravens' busiest back in the game, carrying 11 times for 70 yards and a score while catching five passes for 14 yards, and might get the start on Thursday against the Steelers. Also, some smart people think it might be a good idea to stash rookie Lorenzo Taliaferro.
I can see grabbing Forsett (0.7 percent owned) if you need a back for this week, but don't expect him to be a long-term solution. A Taliaferro stash is fine if you don't need to cut a productive player to get him – this depends on your roster size and depth. Pierce owners should hold on for another week or two, as it seems premature to write him off. This is a long-winded way of saying I don't really know what's going to happen here, but I'd pick Pierce as the best 2014 option if I had to pick one.
Redskins TE Jordan Reed has a "mild" hamstring strain, but it sounds like they're not expecting him back too soon.
So, the hot waiver pickup this week will be Jaguars WR Allen Hurns, who is owned in 1.4 percent of FOXSports.com leagues, and went 4-110-2 in his NFL debut. Hurns played well in the preseason and looks like a nice player, but he's part of a WR corps that includes second-round picks Marqise Lee and Allen Robinson, as well as solid veteran Cecil Shorts III, who missed Sunday's game with an injury. Don't expect Hurns to rack up numbers like this too often, or to be worthy of a fantasy starting slot in most weeks.
Packers RB Eddie Lacy has passed the required steps in the NFL's concussion protocol so far, but he's got more hurdles to clear between now and Sunday. Stay tuned.
Jaguars RB Toby Gerhart will probably be limited in practice this week due to a sprained ankle, but it doesn't sound too bad.
The Bengals didn't have an update on TE Tyler Eifert, who apparently discloated an elbow on Sunday. Eifert was seen Monday wearing a cast on his right arm.
The Rams are calling QB Shaun Hill day to day with a quad injury, but said he'll start if healthy.
Texans rookie DE/LB Jadeveon Clowney is expected to miss 4-6 weeks following knee surgery.
The Dolphins might be without all three of their starting linebackers at Buffalo this week.
Check out Joel Beall's "5 Takeaways from Week 1" when you get a chance. Good stuff.
Reminder: Your Thursday night game is Steelers at Ravens.
If you like to stream defenses, your available options aren't great this week. The Texans (35.1 percent owned) visit Oakland, and could be fine in that matchup even without Clowney. It probably wouldn't be the worst idea in the world to grab the Raiders (1.9 percent owned), since Texans QB Ryan Fitzpatrick is turnover-prone. Finally, after the Rams' terrible offensive play in Week 1, and considering the uncertainty of Hill's status, the Bucs (18 percent owned) are a reasonable option.
See you back here Friday morning.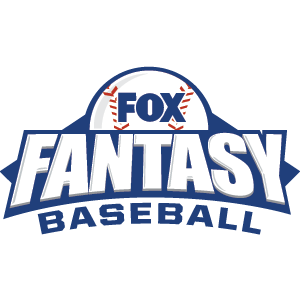 FOX Fantasy Baseball
Join or Create a Free League
Play Now!