2015 NFC Top 10 Fantasy Football Rankings By Division
As you prepare for your fantasy football draft, use this advice as a potential strategy to build your team. These are my NFC divisional rankings for the 2015 season. Do you agree with my list? Have any suggestions? Add your thoughts in the comments section at the bottom of the page.
RANKINGS: Top 200 (PRINT) | QB (PRINT) | RB (PRINT) | WR (PRINT) | TE (PRINT) | DST (PRINT) | K (PRINT) | Print Draft Kit | PLAY FOX FANTASY FOOTBALL
NFC EAST (COWBOYS, REDSKINS, EAGLES AND GIANTS)
1. Dez Bryant, WR (Dallas)
It's a close call between Bryant and Odell Beckham Jr., but Bryant's consistency is hard to beat. In the last three years, he's averaged 91 catches and nearly 14 touchdowns while playing in every game.
2. Odell Beckham Jr., WR (NYG)
In the last four games of the season, ODB owned the fantasy playoffs with 43 receptions, 606 yards and 7 touchdowns. Although the sample size of elite play from his rookie season is small, he's clearly one of the most talented receivers we've seen in a long time.
3. DeMarco Murray, RB (Philadelphia)
There are concerns with how Murray will hold up after totaling 392 carries last year, and Philadelphia has other mouths in the backfield to feed. Still, Murray has proven to be the total package offensively and should rack up points in a dynamic offense.
4. Alfred Morris, RB (Washington)
Morris suffered a decline once again in total carries and yards, but he's still the undisputed goalline back for the Redskins and a safe bet to total around 1,000 yards with solid touchdown totals once again.
5. Tony Romo, QB (Dallas)
It feels like nearly every year Romo outplays his average draft position, and Dallas should be throwing much more without DeMarco Murray in the backfield. Expect the pass attempts, and the other stats, to rise dramatically this season.
6. Joseph Randle, RB (Dallas)
Randle's 6.7 YPC was inflated by a few big runs in a small sample size (51 attempts), but Darren McFadden hasn't averaged over 3.4 YPC in any of the last three seasons. In fantasy, opportunity is everything, and Randle could emerge as a true lead back.
7. Jordan Matthews, WR (Philadelphia)
After a productive rookie year (67/872/8), Matthews once again should be Philly's top receiving threat in the red zone. He came on strong late last year, but Philly's shaky quarterback situation may limit his upside.
8. Eli Manning, QB (NYG)
Manning set career-highs in attempts (601) and yards (4,410) last year, but it seems unlikely the Giants will aim for that lack of balance again. Still, the emergence of Odell Beckham Jr. makes Eli a higher upside back-end QB1 than usual.
9. DeSean Jackson, WR (Washington)
Jackson can typically be avoided in PPR leagues, but his big play ability (20.9 YPC) is still pretty useful in standard in leagues. Eventually, though, you'd have to think the speedster will lose a step and produce at a lower rate.
10. Rashad Jennings, RB (NYG)
New York's running back situation is a bit of a mess, as Shane Vereen should limit some of Jennings' receiving potential while siphoning away carries. Jennings should be the goalline back, however, and is probably the safest bet out of all the Giants' backs.
NFC NORTH (BEARS, VIKINGS, PACKERS AND LIONS)
1. Eddie Lacy, RB (Green Bay)
Lacy gets the slight nod over AP, as he's much younger and should be on the upswing. Lacy became a legitimate receiving threat out of the backfield last season, and 10 rushing touchdowns seems like the floor for him.
2. Adrian Peterson, RB (Minnesota)
What to expect in his return? Peterson has never recorded less than a 4.4 YPC average and has seven seasons of double-digit touchdowns to his name. There may be some rust and risk present, but he should be top-5 back pretty easily once again.
3. Calvin Johnson, WR (Detroit)
The injury game isn't fun to play with Johnson, but we know what he's capable of if he's right. This is the furthest down Johnson has been on draft boards in years, so there's some definite buy-low potential here.
4. Matt Forte, RB (Chicago)
Forte is a PPR machine, as he logged an incredible 102 catches out of the backfield last season. However, after averaging 3.9 YPC last season with all the miles he's accumulated, standard league players can move him down their draft boards.
5. Aaron Rodgers, QB (Green Bay)
He's in a dead heat with Andrew Luck as the top fantasy quarterback, but Rodgers' efficiency and all the weapons to utilize give him a slight nod.
6. Jordy Nelson, WR (Green Bay)
Nelson also has some injury concerns after getting hip surgery this offseason, but he's a trusted target of Aaron Rodgers and logged career-highs in receptions (98) and yards last season (1,519).
7. Alshon Jeffery, WR (Chicago)
With Brandon Marshall out of the picture, Jeffery should see all the targets he can handle as Chicago's top weapon in the passing game. Somewhere in the neighborhood of 85 receptions and 10 touchdowns seems very doable once again.
8. Randall Cobb, WR (Green Bay)
There are a lot of mouths to feed in Green Bay's offense, but Cobb established himself as the go-to underneath target in Green Bay's offense. A slight dip in touchdowns could be likely after a career-year, though, given all of Rodgers' weapons.
9. Golden Tate, WR (Detroit)
Tate exploded onto the fantasy scene in his first year with Detroit, recording 99 catches for 1,331. The presence of Calvin Johnson clearly helps Tate, and he's shown the ability to get open against single-coverage.
10. Joique Bell, RB (Detroit)
Bell could very well lose the majority of his carries to Ameer Abdullah, especially since he's coming off major surgeries. Still, Bell's ability in pass protection and as a receiver should leave him a valuable fantasy role.
NFC SOUTH (FALCONS, BUCCANEERS, SAINTS AND PANTHERS)
1. Julio Jones, WR (Atlanta)
After a mini-breakout year last season with a 104/1593/6 slashline, Jones is the clear-cut top fantasy option in the division. With a few more converted touchdowns, Jones could be in the mix for this season's top fantasy receiver.
2. Mark Ingram, RB (New Orleans)
Ingram is a standard league option because of his goalline duties, but C.J. Spiller could steal carries and play in obvious passing situations, which should be plentiful in New Orleans.
3. Kelvin Benjamin, WR (Carolina)
After getting 146 targets in his rookie year, it's clear Benjamin is Cam Newton's top option at receiver. The size is a big factor in the redzone (9 TD) as well, so Benjamin could be a top-tier guy if Cam becomes more accurate.
4. Mike Evans, WR (Tampa Bay)
Like Benjamin, Evans is a huge target that should be a touchdown machine for years to come. Playing with a rookie quarterback is a little scary, though, and might limit his overall upside.
5. Drew Brees, QB (New Orleans)
Brees still isn't slowing down, even at the age of 36. Another season around 5,000 yards seems likely, but the loss of Jimmy Graham in the red zone and on third downs could turn the Saints' offense into a field goal kicking machine.
6. Jonathan Stewart, RB (Carolina)
Stewart has burned plenty of fantasy owners before with all his injuries, but he's still incredibly talented and should get the opportunity to be a three-down kind of back. There's just a lot of risk here.
7. Matt Ryan, QB (Atlanta)
Ryan has been pretty consistent with his production over the last four seasons, even with dramatically different situations in Atlanta. Without an established running game or defense, Ryan should once again have plenty of chances.
8. Cam Newton, QB (Carolina)
Newton's passing yards declined for the third straight season, which is obviously troubling. The rushing stats have kept him afloat, but his touchdowns have declined every year as well. There are multiple safer options, but few with more upside.
9. Greg Olsen, TE (Carolina)
The tight-end postion lacks depth around the league, but Olsen has proven to be a solid contributor in Carolina with pretty bankable totals.
10. Tevin Coleman, RB (Atlanta)
If he beats out Devonta Freeman, like many expect, Coleman offers big play potential and could end up getting the goalline touches as well.
NFC WEST (SEAHAWKS, 49ERS, RAMS AND CARDINALS)
1. Marshawn Lynch, RB (Seattle)
Eventually, you'd have to think Lynch's decline will begin. He's carried a heavy load over the last few years and will be 29 this season, but expect Seattle to overcompensate for last year's disaster by giving Lynch tons of carries around the goalline.
2. Jimmy Graham, TE (Seattle)
Graham should be nowhere near the force he was in New Orleans, but he could quickly become Ruseell Wilson's favorite target nonetheless. He's the second-most talented tight end in football, still.
3. Carlos Hyde, RB (San Francisco)
With Frank Gore in Indianapolis, Hyde should get the bulk of the load in San Francisco. He could ultimately be a two-down back with Reggie Bush in town, but Hyde could be in line for plenty of scores.
4. Russell Wilson, QB (Seattle)
With the Seahawks likely wanting to perserve Marshawn Lynch, they could open it up even more this year. Wilson's rushing stats along with a bump in attempts should have him sitting pretty as a top-5 quarterback.
5. Andre Ellington, RB (Arizona)
Ellington averaged a disappointing 3.3 YPC last season, but getting Carson Palmer back should help alleviate some of the pressure and let him break into the second level more often.
6. Todd Gurley, RB (St. Louis)
It's tough to know when we'll see him make his debut, but it's unlikely he'll be pushed too hard right out of the gates. Gurley could be a huge difference maker towards the back-end of the season, though.
7. Michael Floyd, WR (Arizona)
Gone are the days of Larry Fitzgerald being the top fantasy option for the Cardinals. Floyd's big-play ability should be a great fit with Palmer, and he's a sneaky candidate to breakout.
8. Torrey Smith, WR (San Francisco)
Smith still has the speed to be a great deep threat, and the 49ers might have to let loose more often given all their personnel losses this season. Smith's a great target in standard leagues.
9. Colin Kaepernick, QB (San Francisco)
Now is a good time to buy low. Again, the 49ers should be less conservative and should be playing from behind, which is gold for fantasy football.
10. Tre Mason, RB (St. Louis)
This isn't a very deep division from a fantasy standpoint, which is why Mason is here. At least for the first few weeks of the season, Mason should provide value for a team that wants to run the ball an awful lot.
RANKINGS: Top 200 (PRINT) | QB (PRINT) | RB (PRINT) | WR (PRINT) | TE (PRINT) | DST (PRINT) | K (PRINT) | Print Draft Kit | PLAY FOX FANTASY FOOTBALL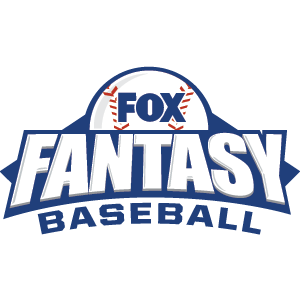 FOX Fantasy Baseball
Join or Create a Free League
Play Now!