Fantasy Football Draft Advice: FLEX League Draft Recap
I participated in a FLEX League (Fantasy League of Experts) standard draft in Washington, D.C., on August 8. Basic parameters for the league are:
* 12 teams
* 16 players
* Starters: QB, RB, RB, WR, WR, WR, TE, FLEX, FLEX, DST (no kickers)
TWITTER: @FOXSportsFowler | @jhalpin37 | @FOXSportsMeyer | @FOXSportsFoster
RANKINGS: Top 200 (PRINT) | QB (PRINT) | RB (PRINT) | WR (PRINT) | TE (PRINT) | DST (PRINT) | K (PRINT) | Print Draft Kit | PLAY FOX FANTASY FOOTBALL
I had the third pick in a 12-team draft; here's a link to the results. After Adrian Peterson and Le'Veon Bell went off the board, I took Steelers WR Antonio Brown. Yeah, yeah, I know: It's not a PPR league. I still love Brown's high floor, and the spectre of running back injuries scares me. I'd rather invest in a stud wideout, even in a standard format.
Or maybe two or three stud wideouts! I grabbed Alshon Jeffery and T.Y. Hilton in Rounds 2 and 3. The plan was WR/RB or vice-versa in those spots, and after strongly considering Chargers RB Melvin Gordon over Hilton, I decided to put faith in my RB-scrounging skills.
I hoped for Carlos Hyde in Round 4, but with him gone, Andre Ellington was the pick. I couldn't resist potential target-happy Amari Cooper in the fifth, and with two flex spots, thought having four wideouts was OK.
(Note: "Expert" leagues almost always disdain early-round QBs. It's like we wait each other out, seeing who can be the most stubborn person. Your league probably won't work out the same way, with Aaron Rodgers and Andrew Luck going in Round 4.)
Now, some work needed to be done to shore up my backfield. In Round 6, potential Falcons starter Tevin Coleman became my RB2. In the seventh, I bet on the seemingly improving Arian Foster news. Will he miss nine games? Three? Somewhere in the middle? Reports weren't quite as dire by the time of my draft, so Foster joined my squad as a high-upside play with mid-round risk.
Rounds 8 through 11 netted me Giants WR Victor Cruz, Panthers QB Cam Newton, Cardinals WR Michael Floyd and Giants RB Andre Williams. I've got Newton as a top-five QB, so I was thrilled to get him. Cruz's recovery from knee surgery and Floyd's surgery (dislocated fingers) are worrisome, but in Floyd's case, I feel like people got spooked a bit too much.
Wait, do I need a tight end? Oh, OK. The best options were gone by Round 12, so I opted for high-upside Saint Josh Hill after considering San Diego's Ladarius Green. The rest of the options seemed boring, interchangeable, and easy to find on the wire if Hill doesn't work out. After the top four players (Gronk, Graham, Olsen, Kelce), there's not much difference between the rest.
I like Jamies Winston as my QB2, as plenty of receiving weapons along with a terrible running game suggests lots of throwing. Round 15 was flier time, and I used one on Ravens rookie RB Javorius Allen. I really like Justin Forsett, but he's a little guy, so we've gotta wonder about his durability. Allen can run, catch and block, so he's an injury away from a major role. Yes, we can say that about many backs, but this one makes more sense to me than most.
Post a comment below or send me a tweet (@jhalpin37) to let me know what you think of the picks. Ryan Fowler will pick in another FLEX draft on August 29.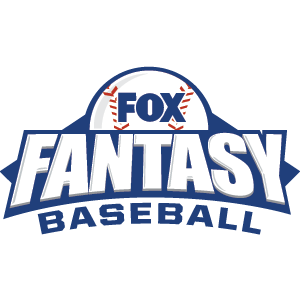 FOX Fantasy Baseball
Join or Create a Free League
Play Now!