Young guns Moore, Reed top list
In case you missed it earlier in the week, here is Part 1 of our rookie preview. Today we will examine the upper echelon of pitching prospects for the 2012 season.
Starting pitchers
Matt Moore, Rays
Contrary to most young arms, Moore's name is recognized by most hardball enthusiasts as a result of a seven-inning shutout performance against the Rangers in Game 1 of the ALDS last fall.
This exploit, coupled with Moore's major league debut in the final week of the season (five innings, zero runs, four hits, 11 strikeouts), has generated the Tampa hurler to the forefront of the young gun discussion heading into the upcoming campaign.
After his remarkable 2011 submission, one would struggle to contradict this claim. In two stops on the farm (18 starts in Double-A Montgomery, nine starts in Triple-A Durham), Moore owned a 1.92 ERA and 0.94 WHIP in 155 innings with 210 strikeouts.
Just 22, Moore has conquered control issues that plagued him early in the minors, posting a 2.7 walks-per-nine-innings ratio last season compared with his 5.1 figure in 2009 and a 3.8 mark in 2010.
If these numbers continue to improve, Tampa will add another asset to their already impressive arsenal of David Price, James Shields and Jeremy Hellickson, giving Rays fans reason to believe in another postseason appearance.
Projected Position Rank: 57
Projected Draft Round: 17-19
Yu Darvish, Rangers
No doubt the biggest question mark in this year's fantasy draft, pundits of our national pastime are all over the board on Darvish's forecast.
A large contingent argues that five straight seasons of sub-2.00 ERA ball is outstanding no matter what medium, yet a vocal crowd refutes the competition level of the Japanese Pacific League.
Two additional issues on the Rangers' offseason acquisition: the lack of historical sustained success by Japanese pitchers in the majors and the effect of an extended season (Darvish will likely pitch five-to-seven more games than his usual regimen).
One matter that seems to be neglected in Darvish's projection: The Ballpark in Arlington. (Yes, I know that technically it's "Rangers Ballpark in Arlington," but it doesn't have the same ring to it, does it?)
Granted, Darvish surrendered a meager 0.2 home-runs-per-nine-innings mark last year and keeps the ball relatively on the ground, but Arlington conceded a league-high in runs and homers in 2011. A few fly balls finding their way over the fence in the Lone Star summer can play tricks with a pitcher's approach (and make no mistake, it will happen at some juncture). Darvish's response to this adversity will define his fantasy fruition in 2012.
A quick note in defense of Darvish: the loaded lineup of Texas will provide a platform for easy wins. Darvish doesn't need to replicate his lights-out routine to amount to fantasy attainment; rather, pitching deep into contests will be all the ammo his owners desire.
Projected Position Rank: 60
Projected Draft Round: 18-20
Julio Teheran, Braves
Ranked No. 4 on MLB.com's Prospect Watch, Teheran dazzled at Gwinnett despite his age (20 years old during the 2011 season), going 15-3 with a 2.55 ERA and a 1.182 WHIP in 144.2 innings.
While there was concern over Teheran's drop in punch-outs (8.55 K/9 in 2010 to 7.59 last year), he was able to cut down on walks and home runs surrendered, no easy feat factoring in the competition jump from Double-A to Triple-A.
Thanks to a crowded rotation in Atlanta, Teheran is expected to start the season on the farm, but a strong showing in spring or an injury to the starting five could correlate to Teheran on the Opening Day roster.
Projected Position Rank: Unranked
Projected Draft Round: Unranked
Jacob Turner, Tigers
Envisioned to compete for the final rotation spot in Motown, Turner tore through the Detroit system, pitching at five levels (including the majors) in the past two years. The ninth overall pick in the 2009 draft, Turner brandished a 1.16 WHIP in 20 minor league games in 2011 (17 games in Double-A, three in Triple-A).
While Comerica Park did rank eighth in runs among ballparks, possible proprietors should not fret, as Turner's sinking fastball produces a plethora of grounders. Turner is also stringy in relinquishing walks, possessing a 2.1 walks-per-nine-innings average over 246.1 minor-league innings.
Similar to Darvish, Turner just has to be good, not great, for owners to reap the benefits as a result of Detroit's formidable lineup. As of now, Turner's undefined role equates to an undrafted rank. However, if the spring progresses and it becomes clear that the 20-year-old will earn a rotation spot, employ a late-round flyer on Turner, who may prove to be a WHIP and win machine.
Projected Position Rank: Unranked
Projected Draft Round: Unranked
To provide owners with a better expectation of production from their young guns, listed below is the output rendered from rookies on the rubber in 2011:
2011 rookie output (starting pitchers)
| PLAYER | IP | ERA | WHIP | W | L | SO | BB |
| --- | --- | --- | --- | --- | --- | --- | --- |
| Jeremy Hellickson | 189 | 2.95 | 1.15 | 13 | 10 | 117 | 72 |
| Michael Pineda | 171 | 3.74 | 1.09 | 9 | 10 | 173 | 55 |
| Ivan Nova | 165.1 | 3.70 | 1.33 | 16 | 4 | 98 | 57 |
| Josh Collmenter | 154.1 | 3.38 | 1.06 | 10 | 10 | 100 | 28 |
| Vance Worley | 131.2 | 3.01 | 1.23 | 11 | 3 | 119 | 46 |
Briefly mentioned with Darvish, the extended MLB season will undoubtedly factor into the management of fledgling hurlers, many of whom will have inning restrictions placed on their workload. This prolonged playing time usually affects performance in the second half of the season. Rare is it for a pitching prodigy to improve during the dog days of summer, as AL Rookie of the Year Jeremy Hellickson displayed in 2011. Keeping this theory in mind, for those not in keeper leagues, consider dangling out upstart arms during the trading deadline to maximize your return investment. Reimbursement will entail a solid starter rather than a star, yet better to receive a sure-thing (if not spectacular) in exchange for a neophyte likely to falter in August or September.
Relief Pitchers
Addison Reed, White Sox
Matt Thornton is the anticipated closer for the South Siders, but was abysmal in the role last season and is better suited as a set-up man.
While new manager Robin Ventura has exhibited questionable decision-making in the past, expect the former All-Star to implement Reed for fireman duty by mid-May.
For his part, Reed skyrocketed through the Sox system in 2011, hitting five levels (including the majors) during the year. In four minor-league stops last season, Reed baffled hitters to the tune of a 0.72 WHIP in 78.1 innings, and maintained a robust 12.8 strikeouts-per-nine-innings mark and an equally impressive 7.93 strikeout-to-walk ratio.
The punch-out proclivity was evidenced in Reed's abbreviated appearance in the Windy City last September, racking up 12 Ks compared with just one base on balls. Once Reed locks down closing honors for Chicago, believe in big things for the San Diego State product.
Projected Position Rank: 31
Projected Draft Round: 20-25
Juan Abreu, Astros
Full disclosure: the bullpen in Houston is a complete hodgepodge, with no clear closer heading into spring training.
Abreu, with just 6.2 innings of big-league experience under his belt and a history of control issues (5.4 walks-per-nine-innings mark in six minor-league seasons), by no means is the leading candidate for this assignment.
However, Abreu's appetite for strikeouts (77 strikeouts in 57.2 innings of Triple-A ball in 2011) makes him an enticing dark-horse pick for the job. As a team, the Astros registered just 25 saves last season, lowest in the majors.
Houston's 2012 projected lineup is just as decrepit, and their starting rotation won't be confused with Philadelphia's anytime soon. Still, in deeper leagues or NL-only formats, Abreu has an outside chance to make some noise.
Projected Position Rank: Undrafted
Projected Draft Round: Undrafted
In the same fashion as above, presented is a quick rundown on the performances of top rookie relievers in 2011:
2011 rookie output (relief pitchers)
| PLAYER | G | IP | ERA | WHIP | SV | SO | BB |
| --- | --- | --- | --- | --- | --- | --- | --- |
| Craig Kimbrel | 79 | 77 | 2.10 | 1.03 | 46 | 127 | 32 |
| Jordan Walden | 62 | 60.1 | 2.98 | 1.24 | 32 | 67 | 26 |
| Kenley Jansen | 51 | 53.2 | 2.85 | 1.04 | 5 | 96 | 26 |
Craig Kimbrel set the rookie record for saves last season, so owners with fantasies of Reed replicating that figure best leave those dreams here. A more reasonable assumption would be output in line with Walden, if not a slight decrease in appearances, and as a corollary, save opportunities.
Final note: beginners in the bigs can serve as solid supplements to your fantasy squad, yet abstain from making these fresh fireballers a part of your foundation, as historically rookie arms have been unstable and volatile. As such, try to gamble on just one greenhorn per team to minimize risk.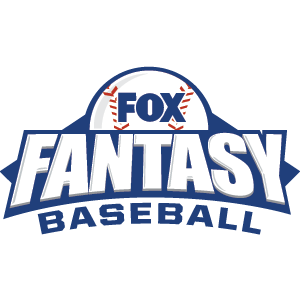 FOX Fantasy Baseball
Join or Create a Free League
Play Now!