Fantasy baseball minor league report
As soon as the calendar flipped to May, fans and fantasy owners started to take long, hard looks at the black holes on their rosters.
"Where are the prospects?"
That certainly doesn't mean that fans across Major League Baseball hadn't already done so during spring training. I certainly heard that refrain frequently when it was announced that Jamie Moyer was vying for (and later earned) a spot in the Colorado rotation.
Following a crazy month of action and poor starts (pathetic, in some cases) by numerous superstars and would-be ninjas, teams and fantasy owners are starting to shuffle the proverbial deck. Several big-name prospects have already made their way to major league teams, while others are reportedly on the way.
Insert your favorite cliché about the length of the Major League Baseball season here, and let's turn our attention to the prospect watch.
I'll get things started with a downer note. Former No. 1 overall selection Tim Beckham was suspended 50 games following his second violation of the Minor League drug program. The drug was reportedly on the list of "drugs of abuse." The 22-year-old shortstop prospect was batting .204 with zero home runs and four RBI at the time of his suspension for Triple-A Durham.
Last weekend, sports fans received a veritable smorgasbord of prospect love. The NFL Draft gave fans several hundred new heroes, while the Nationals and Angels promoted Bryce Harper and Mike Trout, respectively. Boston fans (and fantasy owners) anxiously await the arrival of third base prospect Will Middlebrooks. Middlebrooks owns a fantastic .333 batting average (31-for-93) with 13 extra-base hits (nine home runs) and 27 RBI. On Wednesday, it was reported that Middlebrooks was heading to Boston as a possible replacement for Kevin Youkilis, who may be placed on the disabled list because of an ailing back
The Red Sox had initially responded to Youkilis' injury by calling up Jose Iglesias from Triple-A Pawtucket. Iglesias was batting .200 (17-for-85) with five RBI and four stolen bases at the time of his promotion. The 22-year-old prospect batted .235 with 12 stolen bases in 101 games for Pawtucket last season.
The Phillies continue to struggle at the plate (27th in runs scored), so some eyes are drifting to Lehigh Valley for an update on Domonic Brown. The 24-year-old left-handed hitter owns a .253 batting average in 23 games with six doubles and 11 RBI. He's also stolen three bases.
First baseman Bryan LaHair is positively crushing the ball for the Cubs. His success has translated to terrible struggles for Pacific Coast League pitchers on account of Anthony Rizzo. Rizzo has hit safely in nine of his past 10 games with two home runs, two doubles and 11 RBI. The 22-year-old slugger owns 10 extra-base hits (seven home runs) with 24 RBI in 91 at-bats.
I can't reference LaHair without a nod to his tag-team partner at Iowa, Brett Jackson. Jackson owns a .266 batting average following his 4-for-5 performance on Tuesday (25-for-94 overall). He's produced 12 extra-base hits (two home runs) with 10 RBI and four stolen bases. The anemic Chicago offense will be looking for a jumpstart before long, thereby prompting call-ups for Rizzo and Jackson.
The Indians rank 19th in runs scored through the first month of the season. As a result, the team turned to free agent Johnny Damon to help jumpstart the offense. Meanwhile, former hot prospect Matt LaPorta awaits a return trip to Cleveland while tormenting International League pitching. LaPorta entered Thursday's play with a robust .380 batting average (30-for-79) with six doubles, eight home runs and 17 RBI. He's produced six multi-hit games in his past eight starts.
Columbus teammate Lonnie Chisenhall was placed on the seven-day disabled list with a strained left calf. The team's top prospect possesses a .326 batting average (29-for-89) for Columbus with 13 extra-base hits (four home runs) and 12 RBI.
He hasn't held the "hot prospect" tag for quite some time, but I would be remiss if I failed to include a nod to former Pirates prospect Brad Eldred. Eldred continues to post ridiculous totals for Triple-A Toledo (Tigers). He's logged 23 extra-base hits in 80 at-bats (13 home runs) with 35 RBI.
Eldred wears out baseballs, while Toledo teammate Quintin Berry wears out the basepaths. The 27-year-old outfielder has successfully stolen 10 bases in 13 attempts and owns a .292 batting average (26-for-89). Berry has recorded at least 42 bases in four minor league seasons.
The White Sox also promoted another youngster to the pitching staff. Dylan Axelrod was called up from Triple-A Charlotte to replace Jesse Crain, who was placed on the 15-day disabled list. Axelrod had struck out 26 batters in 25 innings pitched against four walks with a dominant 1.08 ERA prior to his call-up.
Tampa Bay prospect Brandon Guyer was in the mix for a roster spot at the end of spring training because of B.J. Upton's injury. Alas, he returned to Triple-A Durham for additional seasoning. Guyer was batting .293 (22-for-75) with three home runs, 12 RBI and two stolen bases when he was placed on the seven-day disabled list because of a sprained ankle. Guyer batted .312 with 14 home runs, 61 RBI and 16 stolen bases for Durham last season.
The term "Pacific Coast League" normally conjures images of longballs and high run counts. Jesse Chavez, a 28-year-old righty in the Blue Jays organization, has dominated PCL hitters in his five starts. Chavez earned his third win of the season on April 27 and reduced his season ERA to 2.51. He's struck out 30 batters in 28 2/3 innings pitched.
Finally, I know that Dylan Bundy isn't going to find his way to Baltimore anytime soon, but I wanted to acknowledge the blistering start to his career. The 19-year-old phenom has yet to allow an earned run at Class-A Delmarva in 17 innings pitched. In fact, Bundy has surrendered a single hit while striking out 25 batters with two walks.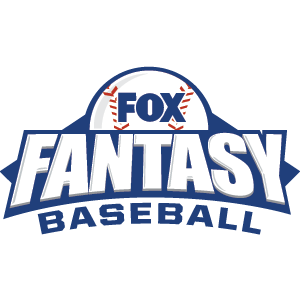 FOX Fantasy Baseball
Join or Create a Free League
Play Now!