Why you are losing your fantasy baseball league
There are limitless ways to win a fantasy baseball league. Unfortunately, there are limitless (plus one) ways to lose a fantasy baseball league.
You can burn your eyes out prepping for the upcoming fantasy season and still not win because you're not approaching some aspects of the game correctly. Many owners aren't taking full advantage of their league's guidelines, like leaving DL spots empty, wasting bench spots, or letting extra innings go to waste.
There's plenty of player-focused fantasy baseball analysis out there, but these are some basic ideas about approaching your draft and managing your squad of fantasy superstars. Let's get down to it: Why are you losing your fantasy baseball league?
This only applies to standard-sized leagues. In said standard leagues, don't fill your bench spots with bats unless they have huge upside. Taking a flyer on say… Justin Smoak doesn't do you any good. Sure, there's a chance this could be a breakout season (no, there's really not) and you might miss out if you don't take him (don't worry, you won't). While you're waiting for that breakout, he'll just be sitting there eating a roster spot.
Instead, take a high-upside starter like Francisco Liriano or Scott Kazmir. Don't panic, you didn't stumble across an article from 2008. Those dudes were actually good last year and they're available on the cheap this season.
Kazmir overcome some early rust to post a 3.38 ERA and 4.82 K/BB in the second half. Meanwhile Liriano posted a 3.02 ERA that doesn't appear to be a product of good luck.
There are oodles of pitchers worth taking late. Homer Bailey, Mike Minor and Alex Cobb were all available for the taking well into drafts last season. Having a bench full of pitchers, rather than batters, helps you in other areas as well. Which areas? Read on!
This is simply a matter of using all available resources. Once you get several weeks into the season, check your projections. If you're going to be short of your league's innings/games started cap, do something about it, either by trade or streaming.
There are always a bevy of good-but-not-great-but-could-turn-into-something-great starting pitchers available in mixed leagues. As the season advances and you get a handle on which offenses are good and which ones are the Houston Astros, clear a roster spot and start streaming in solid matchups.
If your league uses games started as a limit instead of innings, don't forget middle relievers. These guys can help your ratios immensely, with the added bonus of occasionally turning into dominant closers a la Koji Uehara in 2013.
When in doubt, always fall back to the familiar mantra of 'Don't pay for saves.'
Unless you're drafting the bionic pitching robot that was Mariano Rivera, know that all relievers are incredibly volatile and very few of them maintain consistent excellence. Pitchers get hurt. A lot. And the small sample sizes also make for some wacky results. Example: Look no further than tilted-cap aficionado Fernando Rodney. On the heels of five straight seasons with an ERA well north of 4.00, Rodney posted a remarkable 0.60 ERA in 2012. Wacky results indeed.
Good closers also pop up every season. Of the top 10 RP in FOX's rankings, FIVE were available late in drafts or on the waiver wire in most leagues last season (Kenley Jansen, Greg Holland, Trevor Rosenthal, Koji Uehara and Glen Perkins).
All of that said, if you feel some burning desire to pay for saves, make sure you're getting the best bang for your buck with both strikeout and WHIP prowess.
There isn't much difference between players you're starting and players available through free agency in standard leagues. Because of this, it's smart to take players with upside once you get beyond the sure-fire stars.
Sifting through the dregs for your middle infielder? Consider Andrelton Simmons or Xander Bogaerts instead of Alexei Ramirez or Jimmy Rollins. Worst case scenario, you grab a Ramirez or Rollins equivalent when the high upside guy doesn't pan out. Best case scenario, yahtzee!
Mostly, runs.
Let's get in the way-back machine and spin to 2012, when Mike Trout led the league with 129 runs. He's a fast, young guy on a reasonably good offense so this elite run production should be something repeatable, right? Wrong. Despite increasing his OBP from .399 in 2012 to .432 in 2013, Trout's run total shrank to 109.
And it's not just Trout. Curtis Granderson led the league with 136 runs in 2011 and followed that up with 102 in 2012. Guys don't put up crazy run totals in back-to-back years very often.
Taking this advice in 2014 means you should be very careful with Matt Carpenter. I get it, Carpenter's 126 runs were fantastic last season. Unfortunately they've also made him incredibly overvalued this season.
Carpenter could actually improve as a player and lose 20 runs off his season total just by chance. He's a fine player, but a player will most likely not total 20 home runs + steals. So that crazy run total is almost completely driving his value.
Chasing RBI can be just as perilous, except it's far safer at the top where consistent, run-producing talent exists. Still, be wary not to overvalue surprise RBI guys since so much goes into that total that is outside the player's control.
Hitting 100 RBI is nice, but it isn't necessarily a marker of fantasy success the next season. Josh Willingham, Adam LaRoche, Chase Headley, Aramis Ramirez and Billy Butler all knocked in at least 100 runs in 2012, then mostly crashed and burned in 2013.
Runs and RBI are hugely important (in standard scoring leagues, of course), but look at them as complimentary analysis, not primary.
DL spots are roster spots. You wouldn't spend most of the season with a couple of empty bench spots, right? If you don't have any injured stars on your team (this is called the Matt Kemp Exception) troll the free agent list for DL-eligible players and grab them, no matter how remote the odds are of them helping out this season.
Sure Matt Harvey is not supposed to be back this season, and sure, he probably wouldn't be any good right away if he does come back. As long as he's not blocking a useful star's spot on your DL, there's zero downside to having Harvey around in case he does come back and provide a few useful innings down the stretch.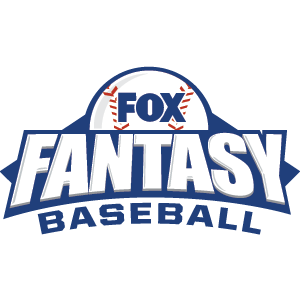 FOX Fantasy Baseball
Join or Create a Free League
Play Now!