What I've Learned at DFS Camp…
With the explosion of daily fantasy sports (DFS) and growing popularity of the industry, the powers that be at FOXSports.com wanted to designate a writer strictly to cover the daily fantasy baseball scene.
Given my affinity for gambling, I toyed around with DFS sites for the first time last year. I didn't have a real strategy and relied heavily on the batter vs. pitcher (BvP) matchups. I wasn't great, but I understood how to play.
So, when the 2014 fantasy baseball season came around, I volunteered to focus on DFS for the entire year. At the time, I didn't have a specific game plan in mind, but throughout the season have calculated a DFS formula in which my readers would benefit.
Consider this our DFS camp. There aren't any sleeping bags, s'mores or sunscreen, but that doesn't mean we haven't learned lessons.
Here's what I've gathered thus far…
1. Do not rely solely on BvP
At first I figured, "If Batter A was 4-for-8 against Pitcher B, then I should absolutely choose him for my lineup."
Here's why that doesn't work:
However, I still use BvP in my roster stacking process when determining a daily lineup because when you have an ample amount of at-bats and a recent history, BvP can help as a portion of your lineup construction. Just don't put all of your eggs in the BvP basket.
2. Starting pitching is king
On sites like FanDuel, where you only start one pitcher, you can't afford to miss. The longer your pitcher is in the game, the more points you earn. Outs equal points. Strikeouts are even better. When an ace is slated to pitch, always make him a salary cap priority before skimping out on arms and spending on bats.
3. Las Vegas odds are a great resource
Oddsmakers' information is plentiful and, in turn, valuable to DFS owners. For instance, if a team is a strong favorite that means there's a lot of faith in that starting pitcher to perform well. Also, to clarify, when I say 'strong favorite,' I mean a line of -150 or better. If you aren't familiar with odds or how they work, just know that the greater the negative number (in this case, -200 is greater than -150), the more likely it is that the team will win. Also, using that -150 moneyline example, if you bet $100 you would profit / win $66.67.
Also, the over/under line can help judge how much offense one should look for when building their lineup. An O/U of 7.5-8.5, is your typical, run-of-the-mill game. Any game with an O/U run total of nine or higher is a sign that you should target some hitters from that game. If the O/U is at seven, or below, you should consider the starting pitchers for your roster. Some people will just look at the favorite. However, a lot of value can be found in the underdog starting pitcher of a projected low scoring game. Especially, in a multi-pitcher DFS site.
4. Avoid the high percentages of rain
It may sound simple, but it's hard to gauge weather when you don't live in that location. Heck, it's hard to predict the weather of a game if you live next to the stadium. I'm not saying to eliminate all games with rain in the forecast from your player pool. I would just avoid the starting pitchers. There was an instance earlier in the year when Yu Darvish was in a game threatened by rain. During the delayed start, the manager actually bumped Darvish back one day to avoid wasting his outing due to the weather.
5. Make sure your offense is starting
Again, this may sound like a no-brainer, but you would be surprised at the amount of zeroes I find on entries that didn't check the lineup card before the first pitch. There are plenty of sites and Twitter handles (@mlblineups | @rotowire | @mlbdailylineups ) you can follow to make sure if a player is starting or not.
Also, just because they're penciled into the lineup doesn't mean that things won't happen. Managers make tweaks and players get hurt before a game. Click refresh one more time before your contest starts to make sure the player is 100-percent active.
Even though I've been consistently building rosters for 15-straight weeks, I am nowhere near the level I want to be, but I'm getting smarter.
I know that I won't be right all the time, but as long as we stick to the same plans, I think we'll make some more money the rest of the season.
If you ever have a question about my strategies or lineups, please feel free to reach me on Twitter @FOXSportsMeyer or just comment below.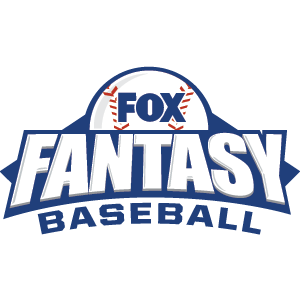 FOX Fantasy Baseball
Join or Create a Free League
Play Now!