Fantasy baseball weekend takeaways – June 3
Here are my Top 5 Fantasy Baseball Takeaways for May 31, June 1 and June 2. Enjoy!
Miami Marlins
Stats: First series sweep (over NY Mets) since June / July 2012 (Phillies)
Takeaway: When a team completes a series sweep for the first time in 11 months and boasts 16 wins on the season, you must peel away the layers to appreciate the fantasy potential on the inside.
Let's begin with the Marlins' Friday night date with the Mets and Jacob Turner's season debut. The main piece in the trade that sent Anibal Sanchez to the Tigers last summer needed only 81 pitches to toss seven scoreless innings as he allowed only five hits with one walk and three strikeouts. The 22-year-old (yeah, he's only 22) was 3-4 with a 4.47 ERA with Triple-A New Orleans before the call-up.
Fellow 22-year-old slugger Marcell Ozuna's 16-game hit streak came to an end on Saturday night in game two of the series, but he did finish 6-12 with a double, triple, four runs and four RBI over the weekend. He's now hitting .333 on the season and available in 94 percent of leagues on FOXSports.com.
Chris Coglan has hit .452 over the last seven days with four runs and eight RBI for the Marlins. He banged out 8 hits in the series with the Mets and bumped his average to .297 on the season (118 AB).
Domonic Brown
Stats: 6-11 / 8 RBI / 4 R / 3 HR
Takeaway: For those worried that the end of May would turn Brown's bat into a limp noodle, not to worry. He finished with 33 hits, 25 RBI, 17 runs, and 12 homers last month, but picked up three more hits, including a homer and a triple, with four RBI on the first Sunday in June. The lefty's average is up to .282 and fantasy ownership up over 77 percent after the best month of his big league career.
Ubaldo Jimenez
Stats: 8 IP / 0 ER / 4 H / 1 BB / 7 K vs. Rays
Takeaway: With the exception of his May 22 start against the Detroit Tigers (6 ER in 4 IP), Jimenez has looked sharp in six out of his past seven starts. His ERA of 7.13 at the end of April now rests at a more respectable, though deceiving, 4.83. Over his last six starts, Jimenez has averaged nearly seven strikeouts per outing.
Look, I've been more critical of Jimenez than most – mainly because of my Cleveland ties and my bias bleeding through this digital paper, but for his fantasy ownership to still sit at 8.4 percent is a bit silly. He's a decent SP3/4 moving forward. It's just a matter of finding the right moment to bench him before the next flame out on the mound occurs.
Francisco Liriano
Stats: 6 IP / 1 ER / 4 H / 1 BB / 11 K
Takeaway: After six starts with the Pirates, Liriano has struck out 39 and walked only nine. Looking back at his game logs, it's his best K:BB stretch since the 2010 season. Looking at his FanGraphs pitch selection, he's throwing his fastball over 93 miles per hour, on average, and is throwing his slide and change-up more often and harder (86.6 SL / 85.9 CU mph.) when compared to seasons past. According to his career splits, Liriano's June ERA of 3.15 is nearly a run less than his May ERA of 4.04.
Yasiel Puig
Stats: .313 BA / 8 HR / 26 R / 37 RBI / 13 SB (Double-A)
Takeaway: With Matt Kemp on the disabled list, the door swung open for $42-million prospect Yasiel Puig to make his MLB debut for the Dodgers. You can read more in Ken Rosenthal's report on Puig and how his Double-A coach has watched him mature on the field the last 40 games. It's been about 24-hours since news broke that Puig was getting called up and it hasn't taken the fantasy community to make a b-line for the waiver wire. Puig's ownership is up 13 percent overnight. So, act now if you are prepared to roll the dice on a high-value prospect. I added him in my 12-team FOXSports.com experts' league late last week. Time for Mr. Puig to entertain us.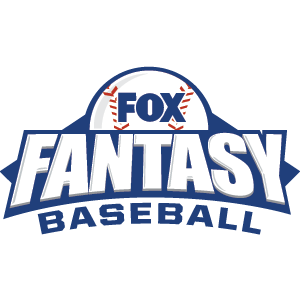 FOX Fantasy Baseball
Join or Create a Free League
Play Now!