MLB Weekend Takeaways – June 17
Here are my top five MLB weekend takeaways from June 14, 15 and 16. Enjoy!
Year of the Prospect
Major League Baseball general managers twisted the minor league pipeline spigot to full capacity this season. The free flowing, rich talent pool of extremely young call-ups has filled out an entire big league roster.
C – Mike Zunino
1B – Matt Adams (played in 27 games last season)
2B – Nick Franklin
SS – Jurickson Profar
3B – Nolan Arenado
OF – Yasiel Puig
OF – Wil Myers
OF – Marcell Ozuna
SP – Shelby Miller
SP – Jose Fernandez
SP – Tony Cingrani
SP – Gerrit Cole
SP – Julio Teheran
RP – Trevor Rosenthal
The number of starting pitching promotions, including the Mets' Zack Wheeler this week, is starting to become a weekly event. Because of the volume, pitching prospects Tyler Skaggs, Kevin Gausman, Michael Wacha, and more missed the cut.
Contrary to previous seasons, these front offices are enjoying a return of investment (ROI) now instead of later. The pre-2013 mindset was to let these prospects marinate down on the farm and let them be your future. With monies tied up and the pressure to win now, the future is the present for many of these clubs – namely the Marlins and Mariners.
A fascinating sidebar to the "Year of the Prospect" is the financially rewarding hobby many of us enjoyed as kids. Card collectors who invested in a number of these prospects are cashing in on their return on investment via eBay.
Check out how much this autographed Yasiel Puig rookie card just sold for on the web.
What's that saying?
"Yesterday is history, tomorrow is a mystery, today is a gift, that's what they call it the present."
It's no Jelly of the Month Club, but this crop of prospects is definitely the gift that keeps on giving.
Corey Kluber
Stats: 2-0 / 1 ER / 11 K / 16 IP last week
Analysis: On May 15, nearly a month ago, Kluber boasted a 5.40 ERA. Since then, the 27-year-old has posted four quality starts in five trips to the mound. He's struck out 37 in 35 innings pitched during that stretch and watched his ERA drop nearly two runs to 3.58.
Despite this ace-like production, Kluber remains available in 97 percent of fantasy baseball leagues on FOXSports.com. He may not be the sexiest name in the game, but with back-to-back eight inning performances against the Nationals and Rangers (at Texas) he warrants a quick trip to the waiver wire to see what Fowler's fuss is all about.
San Diego Padres
Stats: 8-2 over their last 10 games
Analysis: Break up the fathers!
The Padres, winners of six straight, have crept within two games of first place in the "who really wants it?" NL West. It's the first time the Padres have been over .500 since early 2011.
That's not a typo.
Bud Black's offense is fifth in runs scored this month with 75 in 15 games (5.0 RPG). They are fourth in the bigs in June homers with 20 – led by Kyle Blanks.
That's not a typo.
Blanks, who hit two homers over the weekend, is available in 85 percent of all fantasy leagues on FOXSports.com.
San Diego's rotation is third in wins this month with 10, but some would consider them lucky with a 4.66 ERA and .266 BAA.
I don't believe this type of production will continue. Plus, did you hear about leadoff hitter, Everth Caberera's bad hammy?
Father's Day Slumps
Nick Swisher
Stats: 13-78 at the plate since baby girl was born
Cole Hamels
Stats: Has lost seven out of his past nine starts
Analysis: We'll begin with Nick Swisher (owned 57.6 percent of fantasy leagues) who is on the verge of hitting the disabled list with a bum shoulder. Now, a number of Indians' beat reporters believe the injury is the reason for the slugger's recent slump.
But let's be honest, becoming a father for the first time can also take its toll on the fittest of athletes with middle-of-the-night diaper changings following an oh-fer at the plate earlier that evening. If Yogi was right and the game is 90 percent mental, Swisher's recent slump, which has dropped his season average to a robust .237, could also have something to do with juggling two major responsibilities.
However, he does get to return home to the lovely JoAnna Garcia – so let's not feel too bad for him.
As for the father of three and husband to Survivor alum, Heidi, Cole Hamels (owned 91 percent of fantasy leagues on FOXSports.com) has endured the cruelest of seasons this year with Philadelphia.
He's 2-10 with a 4.40 ERA to-date despite 11 quality starts (at least 6 IP with 3 or fewer ER allowed) in 15 trips to the bump this season. The Phillies' offense averages less than three runs per Hamels' start (2.9). They've averaged 5.5 runs per game in Hamels' two wins this season.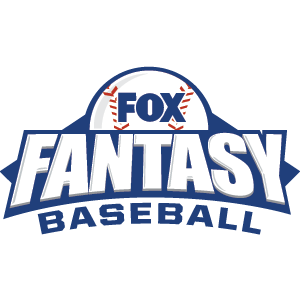 FOX Fantasy Baseball
Join or Create a Free League
Play Now!