Kendrick continues August dominance
"The call-ups are coming!"
On Saturday, major league rosters expand for the month of September, a procedural thing in baseball that I'll never understand with playoff berths on the line. But, that's not my call.
Fantasy owners will react to the flurry of transactions while keeping one eye firmly fixed on the opening of the college football season. They'll be scouring the waiver wire to find another gem that helps them steal a point in the standings. Of course, they'll be hoping that speedster Billy Hamilton gets the green light in Cincinnati.
– Will Friday bring one final string of moves ahead of the post-waiver trade deadline?
– Does Ned Colletti still have another move up his sleeve to replace one of the many injured stars in Los Angeles?
– Can the upstart Orioles and Pirates make their way to October baseball and keep fans from turning their attention to the AFC North?
Let's close out the month strong with this final installment of "The Week in Review." We've got real production in Philadelphia, hits and misses on the mound and the return of "The Rocket." Are you buying for the rumored mid-month start against the Cubs?
Saturday
Roy Halladay earned his fourth win in five starts with seven innings of two-run ball against the Nationals. Halladay allowed seven hits and a walk with six strikeouts. He's pitched to a 2.75 ERA in five August starts with a sub-1.00 WHIP (0.89). Halladay toes the rubber on Friday night against the Braves.
Following a rough introduction to Texas, Ryan Dempster has seemingly settled into a grove. He earned his third win in four starts, allowing two earned runs in six innings on eight hits and two walks with seven strikeouts. In his three wins, Dempster has pitched to a 1.31 ERA. That's a stark contrast to two eight-run disasters against the Yankees and Angels.
Rookie first baseman Mauro Gomez of the Red Sox hit his first career home run in a high-scoring loss to the Royals. Gomez went 4-for-6 in the contest with three RBI. He's batted .327 (17-for-52) with five extra-base hits and six RBI since his promotion to Boston.
Seattle infielder Kyle Seager went 2-for-4 with two home runs and four RBI against Chicago. He's been a fantastic contributor to the Mariners lineup, producing 15 home runs with 77 RBI and 11 stolen bases.
Folk hero R.A. Dickey of the Mets continued his charmed season with another stellar outing against the pathetic Astros squad. Dickey allowed one earned run on five hits and a walk in seven innings pitched with just two strikeouts. He's pitched to a 2.76 ERA overall with 4.4 strikeouts per walk.
Adrian Gonzalez joined the Dodgers as part of a "blockbuster" (I loathe that term) deal with the Red Sox and paid immediate dividends. Gonzalez homered in his first at-bat for the Dodgers, a three-run shot off of Josh Johnson. He's batted .250 (7-for-28) with six RBI in seven games for the Dodgers.
Roger Clemens pitched 3 1/3 scoreless innings for the Sugar Land Skeeters with two strikeouts while allowing a single hit. Clemens will reportedly make another start on September 7 ahead of a possible return to Major League Baseball for the Astros. He'll definitely make the turnstiles turn over, something the youthful (too kind?) Houston squad could use in this tortuous season.
Sunday
Ike Davis continued his run as the "NL Adam Dunn" with two home runs and two RBI against the Astros. Davis owns a dismal .224 batting average overall, but he's hitting at a .286 clip in August.
I had a joke in the fantasy football world that talked about the high-flying exploits of Jordy Nelson and Victor Cruz. Basically, I said that it was time to talk about "Nelson Cruz." In this piece, I'm just looking squarely at Texas outfielder Nelson Cruz. Cruz hit a solo home run, his 20th of the season, in the Rangers 6-5 loss to the Twins. He would hit another solo home run the next night.
Do you realize that Tim Hudson has won 13 games this season? That's right. Forget about puny strikeout rate. Hudson has been magnificent for the Braves in 2012. He allowed one earned run on five hits and a walk (three strikeouts) to defeat the Giants. Hudson's win was his seventh in his past 10 starts.
Slugger Giancarlo Stanton of the Marlins homered for the third straight game, a solo shot off of Aaron Harang. His only hits in the three-game series against the Dodgers were solo home runs. Stanton has produced three doubles, five home runs and 11 RBI in his past nine games.
Cliff Lee earned a victory for nearly the first time in a month against the Nationals. Lee allowed one earned run in seven innings pitched on seven hits with five strikeouts. He owns a 3.67 ERA with 6.24 strikeouts per walk issued, but has won just three of his 23 starts.
Max Scherzer won his fourth consecutive start, pitching seven innings of one-run ball against the Angels. Scherzer allowed four hits and two walks with nine strikeouts, his 15th start with at least eight strikeouts. He's pitched to a 2.25 ERA in five August starts with 44 strikeouts against nine walks.
Monday
Aramis Ramirez slammed two home runs against his former team, the Cubs, in the Brewers' 15-4 rout. Ramirez went 3-for-5 in the contest with four RBI. He enters the weekend series against Pittsburgh (his other previous stop) with 43 doubles, 20 home runs, 82 RBI and a strong .291 batting average.
Boston starter Daisuke Matsuzaka finally notched his first win of the 2012 season in his sixth start. Matsuzaka allowed an unearned run on five hits and two walks in seven innings with six strikeouts. He's alternated good and bad starts in his six starts since returning from the disabled list.
Can I make a case for Felix Hernandez to take home another AL Cy Young Award? OK, I can't, but I just thought I'd toss it on the fire to get you riled up. Hernandez pitched a five-hit shutout with five strikeouts against the Twins to record his 13th win of the season. He's pitched to a 2.43 ERA with four strikeouts per walk issued.
Arizona outfielder Justin Upton has struggled through a dismal season for where you had to draft him. If he was drafted as "just a guy," you wouldn't be terribly disappointed with his 11 home runs, 53 RBI, 13 stolen bases and .277 batting average. Upton's 11th home run came against the Reds in a 2-for-4 effort with two RBI. It was Upton's fifth two-hit game in six starts to raise his batting average to .279 (now at .276 entering Friday's game).
Derek Jeter went 1-for-4 with a solo home run in the Yankees' 8-7 loss to the Blue Jays. Jeter's home run was his fourth in seven games and 14th of the season. The 38-year-old shortstop is batting .321 entering the Yankees' weekend showdown with the Orioles.
Josh Beckett came up short in his first start as a member of the Dodgers. Beckett failed to complete the sixth inning, surrendering three earned runs on seven hits and three walks in 5 2/3 innings pitched. He did strike out six batters. Beckett's next start comes against the Diamondbacks on Saturday.
Oakland starter Brett Anderson won his second straight start since returning from Tommy John surgery. Anderson pitched seven shutout innings on two hits and two walks with five strikeouts. He's allowed one earned runs in 14 innings since his return. Anderson will next face the retooled Boston lineup.
Tuesday
Pedro Alvarez went 4-for-5 with a double, two home runs and four RBI. The former first-round pick started slowly, producing eight home runs and 24 RBI with a .205 batting average through the first two months of 2012. Since then, he's batted .276 with 18 home runs and 46 RBI.
Chase Utley and Ryan Howard both hit their ninth home runs of the season against the Mets. Howard went 1-for-5 with a first-inning grand slam off of Chris Young. Utley went 2-for-4, including his solo home run off of Young. The dynamic duo have combined for 57 RBI in this injury-plagued season, a far cry from the 160 they combined to produce in 2011 (Utley had 44 in 103 games).
A day earlier, Baltimore outfielder Lew Ford homered for the first time in a Major League Baseball game since 2007. Ford launched a home run for the second straight game in the Orioles' 6-0 win over the White Sox.
Yu Darvish pitched a gem against the Rays, delivering seven innings of shutout baseball while scattering six hits and two walks. Darvish earned his 13th win of the season. He's struck out 182 batters in 154 2/3 innings overall. Unfortunately, his high walk rate has been the downfall of his ERA (4.31) and WHIP (1.41) totals.
AL Cy Young candidates Stephen Strasburg, Justin Verlander and Chris Sale struggled terribly in their outings.
– Strasburg allowed seven runs, five earned, on nine hits and a walk in five innings against the Marlins. He threw 84 pitches in this appearance. The Nationals will reportedly start Strasburg two or three more times this season before commencing "Operation Shutdown."
– Verlander was battered by the Royals for eight earned runs on 12 hits and three walks. His ERA rose nearly one-third of a run in this 5 2/3-inning debacle.
– Sale allowed four earned runs on six hits and three walks in four innings pitched against the Orioles. It was the first start since June 15th in which Sale failed to complete six innings.
Matt Kemp crashed into another outfield wall and was forced to leave the game with knee and jaw injuries. He's considered "day-to-day" at this point for the ailing Rockies.
Wednesday
Minnesota outfielder Trevor Plouffe hit his 20th home run of the season in a 10-0 blowout win over the Mariners. Plouffe went 2-for-4 with four RBI in the victory. It was his first home run of August, a month in which Plouffe has flailed to a miserable .161 batting average with seven RBI.
It was announced that Dodgers starter Chad Billingsley would be skipped in the rotation because of a swollen elbow and that his season was in jeopardy. Billingsley reportedly received an injection on Thursday to reduce the swelling in his elbow and will undergo another MRI to determine the extent of the damage.
Texas slugger Josh Hamilton hit his 36th home run of the season in the Rangers' 8-4 loss to the Rays. Hamilton went 2-for-3 in the game with a single RBI. It was his second home run in four games and seventh of the month with 28 RBI. Remember, he'd batted .202 in June and July combined before rebounding to a .309 August batting average with 15 extra-base hits.
Michael Fiers of the Brewers shut down the hapless Cubs, allowing one earned run on four hits and a walk in 7 1/3 innings pitched. He fanned six batters to earn his eight victory of the season. Fiers has won five of his past seven starts with a 4.14 ERA. If you remove a disastrous start against the Rockies from the equation, Fiers pitched to a more palatable 2.51 ERA in the remaining six starts.
Wandy Rodriguez earned a victory against the Cardinals by pitching six shutout innings in which he scattered three hits and three walks. Rodriguez has pitched to a record of 2-4 with a 4.12 ERA and a disappointing 1.42 WHIP (21 strikeouts against 16 walks) in six starts for the Pirates.
Milwaukee closer John Axford earned a save for the second consecutive game, pitching a scoreless inning with one walk and one strikeout. His ERA (5.17) and WHIP (1.52) totals are still mind-bending, but he has converted four straight save chances (22-of-30 overall).
Our thoughts go out to Dodgers closer Kenley Jansen, who has been sidelined by a recurrence of an irregular heartbeat that was discovered in 2011. Jansen missed a month last season because of this condition.
Thursday
Kyle Kendrick won his fourth straight start by pitching 7 2/3 innings against the Mets. Kendrick allowed two earned runs on seven hits and struck out six batters. He's pitched to a 1.23 ERA during this four-game winning streak.
Bryce Harper homered for the third time in two games as part of a Washington win over St. Louis. Harper went 2-for-5 with three RBI, including his 15th home run of the season. It's a nice two-day turnaround for the rookie, who has batted just .227 with seven home runs and 21 RBI since July 1.
Jeremy Guthrie rebounded beautifully from a terrible start against the Red Sox to play spoiler against the Tigers. Guthrie scatted 10 hits, allowing one earned run over 7 1/3 innings pitched and struck out three batters to earn his fifth win of the season. Since joining the Royals, Guthrie has pitched to a fantastic 3.86 in eight starts.
Jonathan Papelbon pitched a scoreless inning of work in support of the aforementioned Kyle Kendrick in the Phillies' 3-2 win over the Mets. Papelbon notched one strikeout and his 30th save. He's now saved at least 30 games in seven consecutive seasons.
Zack Greinke provided the Angels with his second straight quality start against the Red Sox. Greinke allowed two earned runs on five hits and two walks in seven innings pitched while striking out seven batters. He's allowed three earned runs in 14 2/3 innings pitched in starts against Boston and Detroit.
Second-year starter Zach Britton earned his third straight win with eight fabulous innings against the White Sox. Britton allowed a single earned run on seven hits with 10 strikeouts. During his three-game winning streak, Britton has allowed three earned runs in 21 2/3 innings pitched (0.83 ERA).
Minnesota slugger Josh Willingham homered for the second straight day and 33rd time this season in a 5-4 loss to Seattle. Willingham went 1-for-4 with two RBI (96) in the game. His power numbers have been consistent throughout the season, but Willingham's batting average has fluctuated wildly. He enters the final day of August with a miserable .223 batting average for the month.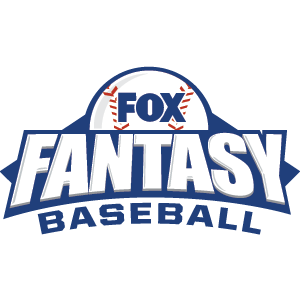 FOX Fantasy Baseball
Join or Create a Free League
Play Now!