Dunn, LaHair impressive in Windy City
You've been immersed in the madness of the NBA Playoffs and, for some of you, relishing in the struggles of the Lakers and Heat. It's been tough to look away. In 2012, Twitter has become a virtual sports bar, overflowing with pundits and current and former players posting their 140 character thoughts and barbs about these series.
If you see any news reports out of Los Angeles, you're likely to run into the "Burning Down The House"-like quick-edit montage of how a basketball court is converted to an ice rink. They're getting a lot of mileage out of that footage. If you don't care about the court/rink setup, go watch The Talking Heads. I'll wait.
Now that you've returned, it's time to step between the white lines. Your fantasy baseball interests have been relegated to the small picture-in-picture box during the playoffs. I'm here to put the best and worst of the week back into focus and at the forefront of your thinking.
This weekend, Major League Baseball will enter the next round of interleague play. The fact that the Cubs were sending out notices and making announcements about ticket availability for this weekend's series against the White Sox speaks volumes about the state of interleague play. Or, does it speak to expectations about these two squads?
We'll talk about that issue, look back on the career of Kerry Wood and contemplate so much more in our next Fantasy 15 podcast. For now, let's rewind and put the week under my microscope.
Saturday
Washington catcher Wilson Ramos launched a home run in his third plate appearance against Mat Latos of the Reds. Ramos then tore his right ACL while bending to chase a passed ball in the seventh inning. Jesus Flores assumed the starting role in his absence. Flores is batting .235 (12-for-51) with five RBI.
Chris Sale had been cruising as a starter for the White Sox this spring before he was inexplicably moved to the bullpen for a short period. Sale reclaimed his spot in the Chicago rotation for a start against the Royals. He allowed three earned runs on seven hits and two walks in five innings with three strikeouts.
* Sale faced the Angels on Thursday afternoon and earned his fourth win of the season. He allowed a single earned run on five hits and a walk against seven strikeouts.
Knuckle-baller R.A. Dickey earned his fifth win of the season with six strong innings against the Marlins. Dickey allowed two earned runs while scattering nine hits and a walk. He pitched around the lofty hit count without recording a strikeout.
* Dickey received no decision in a Thursday start against the Reds. He allowed four runs, three earned, on five hits and a walk with eight strikeouts in six innings.
Texas superstar Josh Hamilton continued his Ruthian start to the season against the Angels. He homered for the fifth game in six starts, his eighteenth of the season. Hamilton's sixteen-game hitting streak ended on Thursday against the A's.
The closer carousel added a new rider over the weekend when it was announced that Brian Fuentes would assume the role from Grant Balfour in Oakland. Fuentes allowed one run on one hit with a strikeout en route to recording his second save of the season against the Tigers. He pitched a shutout inning on Thursday for his third save.
Sunday
The Yankees lost an icon when Mariano Rivera crumpled to the warning track and tore his right ACL. A link to the recent championship runs returned to the mound on Sunday when Andy Pettitte faced the Mariners. Pettitte allowed four earned runs on seven hits, including two home runs, with two walks in 6 1/3 innings pitched.
Giants starter Barry Zito earned his second win of the season. He allowed three earned runs on five hits and three walks in six innings. Zito struck out a season-high five batters. The 34-year-old lefty has pitched to a fantastic 2.53 ERA in seven starts despite a pathetic 23-to-20 strikeout-to-walk ratio.
Nelson Cruz homered for the first time since April 17 in the Rangers' 13-6 win over the Angels. He went 4-for-5 with four RBI and scored three runs, his fourth multi-hit game in seven starts. Cruz then homered the next day against the Royals.
Fantasy owners and Reds fans had wondered where the home runs in Joey Votto's bats had gone. Votto ripped three home runs and added a double (his 16th) in the Reds' 9-6 victory over the Nationals. His home run in the first inning was his first since April 29. Votto drove in six runs and scored four times.
Carlos Beltran homered for the thirteenth time in his comeback season with the Cardinals, his sixth home run in a six-game period. He raised his batting average to .298 in the 7-4 loss to Atlanta.
* Note that Beltran has not started the Cardinals' past three games because of a sore right knee. He's hopeful to be in the lineup for the weekend series against the Dodgers, but monitor this situation.
Monday
Wilin Rosario hit a solo home run, his fifth of the season in the Rockies' 3-2 loss to the Giants. He's batting only .220 overall, but he has posted 10 extra-base hits (five doubles) in 59 at-bats.
The notoriously slow-starting Mark Teixeira homered for the first time since May 4. He went 2-for-4 with a double and two RBI to extend his modest hitting streak to four games. The streak would eventually reach six games before ending against the Blue Jays on Thursday. Teixeira owns a dismal .228 batting average heading into the weekend.
Adam Dunn hit his twelfth home run of the season, a two-run shot off of Drew Smyly, in the 7-5 White Sox victory. That number is significant, at least to White Sox fans, because Dunn hit only 11 home runs in 415 at-bats during the lost 2011 season. He's also pacing better than the 6-to-1 strikeout-to-home run rate that I projected before the season. Dunn is currently at 4.92 strikeouts per home run, though he has picked up the pace with multiple strikeouts in five of the past six games.
Clayton Kershaw pitched seven shutout innings and earned his third win of the year against the Diamondbacks. Kershaw allowed four hits and three walks against six strikeouts. The reigning NL Cy Young Award winner lowered his season ERA to 2.22 in the victory.
Tuesday
Wei-Yin Chen bested CC Sabathia with seven strong innings against the Yankees. Chen allowed two earned runs on four hits with two walks and four strikeouts. He owns a perfect 4-0 record with a tremendous 2.45 ERA overall. Chen has struck out 32 batters against 14 walks in 44 innings pitched.
Bryan LaHair homered for the second straight game and tenth time this season against the Cardinals. His solo home run was his lone hit in four at-bats. LaHair finished this game with a robust .352 batting average. He's since gone hitless in seven at-bats to drop his batting average to .330.
The Diamondbacks received another strong start from Wade Miley in a 5-1 victory over the Dodgers. Miley scattered eight hits and a walk over 6 2/3 innings, surrendering a single earned run while striking out five batters. Miley's victory was his fourth of the season in eight starts. He's pitched to a fantastic 2.52 ERA with 27 strikeouts in 39 1/3 innings.
Hunter Pence has yet to find a consistent stroke in 2012, but he homered twice against the Astros in a 4-3 win. He went 3-for-5 in the game with two RBI and scored twice.
* Pence produced his second multi-hit game in three starts on Thursday (2-for-5) with two RBI against the Cubs.
Following a rough start to the 2012 season, Ervin Santana has started to turn things around. Santana won for the second straight outing and logged his fourth consecutive quality start. He pitched 7 2/3 shutout innings with four hits, three walks and nine strikeouts. Santana has pitched to a 2.10 ERA during this four-game stretch with 23 strikeouts against 10 walks.
Wednesday
Chase Headley went 2-for-3 with a home run and three RBI to lead the Padres over the Dodgers. Owners had been encouraged by Headley's strong power output in early April (four home runs), but he hadn't homered since April 18. Headley owns a weak .254 batting average, though he has driven in 20 runs.
Remember, we don't chase wins in fantasyland. Johan Santana continued his hard-luck season against the Reds. He allowed two earned runs in six innings on six hits and two walks with five strikeouts. Santana owns a 2.89 season ERA, but has logged only three decisions (1-2 record) in eight starts.
Jeremy Hellickson pitched six innings of one-run ball to earn his fourth win of the season and first since April 25. Hellickson allowed five hits and two walks while striking out six batters. The 25-year-old righty owns a fantastic 2.77 ERA overall.
David Freese halted a slump with a 3-for-4 performance against the Giants that included his eighth home run of the season. He hit a single and doubled in his other two at-bats. Freese had gone hitless in 17 straight at-bats prior to his fourth-inning single.
Yu Darvish continued his fantastic introduction to Major League Baseball by earning his sixth win of the season. Darvish allowed one earned run on four hits and two walks while striking out seven batters. He's struck out 10 batters per nine innings pitched and owns a fantastic 2.60 ERA.
Thursday
The upstart Orioles won their third straight game on Thursday, a 5-3 win over the Royals. Outfielder Adam Jones homered in each of these games. Jones' home run on Thursday was his thirteenth of the season (two RBI), and he extended his hitting streak to nine games. He's homered five times with nine RBI and a stolen base during this hitting streak.
Josh Reddick hit his tenth home run of the season, a solo shot in a 5-4 win over the Rangers. He went 2-for-5 to raise his batting average to .283 (43-for-152). Reddick has posted 19 extra-base hits (eight doubles) in 164 plate appearances.
Don't look now, but Albert Pujols' bat may be waking up. Pujols extended his hitting streak to six games and homered for the second straight game in a 6-1 loss to the White Sox. Granted, Pujols still owns a dismal .214 batting average overall, but he's hit .333 (8-for-24) during this hitting streak.
Teammate Mark Trumbo extended his hitting streak to eight games with a 4-for-4 performance against the White Sox. During this period, Trumbo owns a ridiculous .571 batting average (16-for-28) with five doubles, two home runs and four RBI.
Brandon Beachy earned his third straight victory by pitching a gem against the Marlins. Beachy pitched a five-hit shutout with six strikeouts and zero walks. He lowered his season ERA to a dominant 1.33 mark and has logged 2.8 strikeouts per walk. Beachy has allowed two earned runs or fewer in each of his eight starts.
Andrew McCutchen hit safely for the sixth consecutive game and launched two home runs with two RBI in the Pirates' 5-3 win over the Nationals. McCutchen has hit safely in nine of his past 10 games, including two four-hit games, to raise his season batting average to .349. He's also hit five home runs with nine RBI during this period.
Edinson Volquez's home dominance was halted, if only for a night, in a rough outing against the Dodgers. Volquez allowed five runs, three earned, on seven hits and three walks in five innings pitched. He did strike out six batters in the loss. Volquez owns a strong 3.02 ERA with 8.3 strikeouts per nine innings.
Don't let the final score of the Phillies' win over Chicago scare you (8-7). Roy Halladay logged another quality start and won for the first time since April 16. Halladay allowed three earned runs on seven hits, including two home runs, and struck out four batters.
Allen Craig was named a Harmon "Fantasy Man-Crush" recipient for his strong production following his return from the disabled list. Alas, Craig's run to fantasy dominance and regular at-bats because of injuries in the St. Louis outfield has been halted. He's expected to be placed on the disabled list because of a hamstring injury on Friday. Craig hit safely in 10-of-13 games with five doubles, five home runs and 19 RBI in 13 games.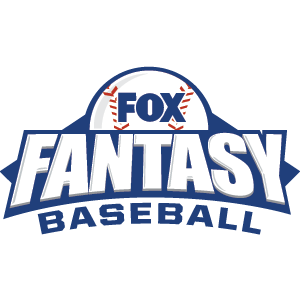 FOX Fantasy Baseball
Join or Create a Free League
Play Now!