Sheets throws gem in return
The first full week following the All-Star break piqued the interest of fans and fantasy owners. They'd spent several days poring through potential trade options while weighing waiver claims.
• Would that would-be sleeper ever wake up?
• Could a tale be spun to pretty up the first-half numbers of a disappointing former star?
• What's the proper asking price for a player producing well?
Major league general managers are debating similar notions as the trade deadline approaches. This year's rumor mill includes many of the usual suspects, but their roles have been altered. Pittsburgh is in the position of "Buyer," while the once-mighty Phillies are floundering toward a sell-off. The next 11 days will be replete with rumor, conjecture and speculation, along with a few deals that are actually consummated.
Keep it locked onto FOXSports.com for all the details and whispers on the trade winds.
Let's get back into the action with this edition of "Week in Review."
Saturday
We all assume that Cubs ace Ryan Dempster will be pitching in another uniform within the next two weeks. Dempster turned in another six scoreless innings against the Diamondbacks, allowing four hits and three walks in six innings pitched. He's reeled off five straight wins while tossing 33 scoreless innings, thereby reducing his season ERA to 1.86. Dempster next takes the mound Friday night against Kyle Lohse and the Cardinals.
The Rockies (and their fans) are suffering through a dismal season, but catcher Wilin Rosario has been a fantastic find for fantasy owners. The 23-year-old slugger returned to the lineup against the Phillies and slammed his 15th home run of the season and fourth in his past eight starts. Veteran Ramon Hernandez returned to action and will cut into Rosario's at-bats, so owners will need to monitor advance lineups to juggle rosters accordingly.
Lost amid myriad injuries and the struggles of the Phillies, catcher Carlos Ruiz is enjoying a career season. Ruiz went 1-for-4 against the Rockies with his 14th home run and three RBI. The lifetime .276 hitter extended his hitting streak to four games in this contest, a streak that would ultimately end at six games. Ruiz carries a .350 batting average into the weekend series against the Giants.
I'm sure you've seen the highlights (lowlights if you're a fan of the Dodgers) of the conclusion of the Los Angeles-San Diego contest. Kenley Jansen turned his back to home plate, prompting the speedy Everth Cabrera to bolt for home. Jansen uncorked an errant throw and allowed two runs to score. Jansen blew another save chance in his next outing, this time against the Phillies, his fifth blown save in 21 opportunities.
Trade target Carlos Quentin of the Padres hit his eighth home run of the season and drove in three runs as part of a 2-for-4 effort against the Dodgers. Quentin has produced 15 extra-base hits (seven doubles) with 21 RBI in 38 games (130 at-bats). He's nearly walked as many times as he's struck out (19-to-23) while batting .262.
Toronton corner infielder Edwin Encarnacion continued his power barrage with two home runs and three RBI against the Indians to raise his season total to 25. Encarnacion needs to hit one home run to match his previous career-high mark set in 2008. His total of 62 RBI in 2012 already surpassed his single-season output in 2009, 2010 and 2011.
J.J. Hardy of the Orioles has been mired in a terrible slump, but he did hit a solo home run (his 13th) as part of a Baltimore win. It was Hardy's first home run since June 28. He's batted a dismal .117 in July (7-for-60) with two RBI.
Texas starter Yu Darvish was roughed up by the Mariners for seven earned runs on eight hits and four walks to run his season ERA to 3.96. In his past 10 starts, Darvish has pitched to a 5-5 record with a bloated 4.73 ERA despite his hefty strikeout numbers (9.74 per nine IP during this 10-game stretch).
Sunday
Ben Sheets made his triumphant return to Major League Baseball following a two-year absence as a member of the Braves. Sheets pitched six shutout innings against the Mets. He allowed two hits and a walk with five strikeouts and got 57 of his 85 pitches over for strikes.
Washington starter Stephen Strasburg ended his three-game losing streak with six shutout innings against the Marlins. Strasburg allowed six hits and a walk against seven strikeouts to earn his 10th win of the season. His odometer reached 105 innings pitched in this performance, prompting innumerable columns and sound bytes concerning the phantom "160-inning" limit.
Chicago slugger Adam Dunn homered for the third consecutive game, his 28th of the season. Dunn drove in runs in four consecutive games to raise his season total to 65, already 23 more RBI than he produced in 2011.
Matt Harrison tossed a complete-game shutout against the Mariners to earn his fourth win in five starts and eighth win in his past 10 trips to the mound. Harrison scattered five hits and four walks with three strikeouts in the 4-0 victory. He's lowered his season ERA by nearly two full runs during this 10-game period.
Hunter Pence went 1-for-4 with a three-run home run, his first of July and 17th overall. Pence has slumped terribly after swinging a hot bat in June. He's batted .224 (11-for-49) with 10 RBI and 15 strikeouts this month.
Another potential deadline mover, Cole Hamels, notched his 11th win with eight innings of one-run ball against the Rockies. Hamels allowed six hits and a walk with seven strikeouts to earn his first win in nearly a month. He's pitched to a 3.07 ERA overall with four strikeouts per walk.
Matt Garza helped strengthen the Cubs' bargaining power as the trade deadline looms with seven shutout innings against the Diamondbacks. Garza allowed five hits and a walk against seven strikeouts. He reduced his season ERA by nearly one-third of a run with this performance.
Yovani Gallardo won his second straight start with a dominant performance against the Pirates. Gallardo allowed a single earned run in seven innings with 14 strikeouts and zero walks. He's produced a brilliant 0.92 ERA with 26 strikeouts in 19 2/3 innings spanning three July starts.
Yadier Molina homered for the second straight game with two RBI as a part of a 3-for-4 effort against the Reds. Molina's home run was his 15th of the season to establish a new single-season career high (he hit 14 home runs in 2011). He's also batting a career-best .309 with 18 doubles, 48 RBI and eight stolen bases. The one-time "glove only" player ranks among the top heroes at the position in 2012.
Monday
The schedule of games from Monday was secondary to the short list of injuries affecting power brokers. Fantasy owners lamented the loss of Jose Bautista to a wrist injury, the Achilles' injury sustained by David Ortiz while circling the bases on a home run by Adrian Gonzalez and word of Joey Votto's pending knee surgery.
Ryan Howard hit his first home run since returning to the Philadelphia lineup in a 1-for-4 effort against the Dodgers. Howard has produced four hits in 22 at-bats (.182) with a double and a single RBI.
Minnesota starter Scott Diamond received ample run support to offset a terrible outing en route to his third win in four starts. Diamond allowed five earned runs on nine hits and a walk over six innings to pick up his eighth win of the year. The poor outing (independent of the hefty run support) raised his season ERA to 2.96 (up 0.34). His lack of strikeout punch (48 in 85 IP) portends to problems, but he's generally pitched to contact well.
Lance Lynn of the Cardinals earned no decision in his turn against the Brewers, but he did log his third double-digit strikeout total of the season. Lynn allowed one earned run on six hits and struck out 10 batters against Milwaukee. He has allowed a single earned run in 13 innings during two July starts with 17 strikeouts against two walks.
Kansas City catcher Salvador Perez homered for the fifth time since returning from the disabled list, his lone hit in three at-bats. Perez has hit safely in eight of his past 10 games, including four multi-hit efforts. He's produced 10 extra-base hits (five doubles) with nine RBI and a robust .377 batting average (26-for-69).
Nobody could have anticipated that Wade Miley would emerge as the Diamondbacks' ace. Miley was hardly dominant in Monday's turn against the Reds. However, he did enough to avoid the big inning and received enough support to record his 10th win of 2012. He allowed three earned runs on eight hits with six strikeouts. The 25-year-old lefty has struck out 3.6 batters per walk en route to a 3.13 ERA (1.11 WHIP).
The Indians received a boost from 25-year-old call-up Zach McAllister. McAllister faced the Rays for the second straight game and pitched effectively to earn his third win in four starts. He allowed a single earned run on three hits and four walks with five strikeouts. The 6-foot-6 righty has posted a 4-1 record in eight starts (48 1/3 IP) with nearly one strikeout per inning pitched and three strikeouts per walk issued.
Tuesday
Angels slugger Mark Trumbo homered for the third straight game and drove in three runs as part of a 2-for-5 performance in a 13-0 Los Angeles rout of the Tigers. Trumbo's home run was his 26th of the season and sixth in his past 10 games. The 26-year-old OF/3B is batting .305 entering a weekend series with the Rangers, a full 51 points higher than his 2011 marks.
Johnny Cueto earned a win in his first start following the All-Star snub. He pitched six scoreless innings, allowing four hits and four walks while recording three strikeouts. Cueto extended his record to 11-5 and reduced his season ERA to 2.28 in this outing.
Roy Oswalt was battered for 35 hits in his first three starts for the Rangers, but he's pitched more closely to form in his past two turns. On Tuesday, Oswalt allowed one earned run on three hits with six strikeouts in 6 1/3 innings against the A's. This effort followed a solid outing against the Twins in which Oswalt allowed one earned run on five hits in 5 2/3 innings. The 34-year-old righty isn't going to work too deep into games, but his strikeout rate (25 in 29 1/3 innings), walk rate (six) and potential to pick up wins behind that Texas offense warrant a look on the wire. Be prepared to jump ship if the WHIP soars again.
Tampa Bay starter Matt Moore evened his record at 6-6 in a five-inning outing against the Indians. He allowed two earned runs on three hits and five walks with three strikeouts. The draft-day darling has struggled to a middling 4.39 ERA accompanied by a bloated 1.46 WHIP.
Fantasy owners are hopeful that the All-Star break allowed Rickie Weeks to rediscover his stroke. He launched a mammoth solo home run, his ninth of the season, in a 3-2 Milwaukee win over the Cardinals. Unfortunately, Weeks has produced just four hits in 22 second-half at-bats with two doubles, a home run and four RBI.
Kevin Youkilis enjoyed his return to Boston as a member of the White Sox. His three-run home run (he went 1-for-4) proved the difference in a 7-5 Chicago win. Youkilis opened the series with a 3-for-4 performance. Since joining the White Sox, Youkilis has batted .315 in 19 games with four home runs and 18 RBI.
The Diamondbacks tried to catch lightning in a bottle by promoting 2011 first-round pick Trevor Bauer at the end of June. Alas, Bauer struggled with his control and was promptly demoted following a sub-par start against the Reds. He allowed four runs, three earned, on a hit and five walks over three innings. Bauer demonstrated a live arm in his four starts, producing 17 strikeouts in 16 1/3 innings. Unfortunately, he also walked 13 batters.
Wednesday
Will Ferrell and Zach Galifianakis introduced the starting lineup for the Chicago Cubs, inserting nicknames for each of the players. They also ate pizza with Ryan Dempster. There were no statistics or fantasy lineups affected by their presence, but the highlights from their appearance were numerous.
Pedro Alvarez of the Pirates went 2-for-4 with a solo home run in Pittsburgh's 9-6 win over the Rockies. Alvarez's batting average sits at .227 entering the weekend, but he's produced 34 extra-base hits (19 home runs) and 55 RBI for the upstart Pirates. Since June 1, Alvarez has hit 11 home runs with 31 RBI.
Alvarez's teammate, James McDonald, picked up the win on Wednesday night, his 10th of the season. It didn't come easy. McDonald allowed six earned runs on nine hits, including two home runs, and four walks. He's struggled mightily in his two second-half starts, allowing 10 earned runs on 17 hits and nine walks in 9 2/3 innings pitched. Though McDonald's won five of his past six starts, these two road outings (Brewers and Rockies) are troubling.
Doug Fister posted a disappointing first half for the Tigers. He's starting to find his zone. Fister earned his third straight win with a fantastic effort against the Angels. He allowed one earned run on two hits and two walks while striking out 10 batters in a 7-2 victory. Fister has pitched to a 2.57 ERA during this three-game stretch, thereby lowering his season ERA by nearly three-quarters of a run.
Matt Kemp announced his return to the Los Angeles lineup with a game-winning home run against the Phillies. Kemp went 2-for-6 with three RBI in his fifth game following a long stint on the disabled list. He's batted .348 (8-for-23) since his return.
Billy Butler extended his hitting streak to six games with a 3-for-3 performance against the Mariners. He homered for the second time in three games, his 18th of the season. Butler has hit safely in eight of his past 10 games to raise his batting average to .297 entering this weekend's series against the Twins.
First-half disappointment (from a fantasy perspective) Adrian Gonzalez of the Red Sox obviously found something in his All-Star break. Gonzalez went 3-for-4 with a home run and four RBI in Boston's 10-1 romp over the White Sox. He's produced five consecutive multi-hit games since the break with two home runs and 10 RBI, batting .550 (11-for-20).
Minnesota starter Francisco Liriano absorbed his second straight loss despite posting a fantastic turn against the Orioles. Liriano allowed two earned runs on four hits and three walks with 10 strikeouts in six innings pitched. He's pitched to a 2.84 ERA in his past 10 starts with 77 strikeouts.
John Axford earned a victory in his first appearance as the set up man for the Brewers. He pitched 1 1/3 scoreless innings, allowing one hit with a strikeout. Axford lost his closer job to Francisco Rodriguez, perhaps temporarily, after failing to convert a save opportunity for the sixth time in 22 tries against the Cardinals on Tuesday. He allowed three earned runs on three hits in that contest. Stash Axford on your bench. His strikeout rate is still immense (52 in 38 1/3 innings) and he may be back in the job before long.
Thursday
Max Scherzer of the Tigers won for the third time in four starts with a fantastic turn against the Angels. Scherzer allowed one earned run on three hits on four walks with nine strikeouts in his seven innings. He's lowered his season ERA by 1.15 runs in his past six starts.
Mike Trout accounted for the only run against Scherzer by hitting his 14th home run of the season. He extended his hitting streak to eight games in the 1-for-4 performance, losing a single point on his lofty batting average (.352). The 20-year-old fantasy superhero has generated 37 extra-base hits (19 doubles) with 45 doubles and 30 stolen bases in 71 games.
Would-be fantasy hero Drew Storen finally returned to the mound for the Nationals against the Mets. Storen pitched a scoreless inning in the 9-5 loss, but that's certainly a boost to the bullpen as management monitors the innings of starters.
Dustin Pedroia also returned to action on Thursday for Boston against the White Sox. Pedroia went 1-for-4 in his return to the mound and scored on the Cody Ross game-winning home run.
Ross hit a three-run home run in the ninth inning off of Chicago closer Addison Reed to induce the requisite Ken "Hawk" Harrelson minute of silence. He went 2-for-4 in this contest, a fantastic follow-up to his two home runs and six RBI (3-for-5 overall) against Chicago on Wednesday.
Brandon Phillips went 2-for-5 with a double, a home run and five RBI in a 7-6 win over the Diamondbacks. His home run was his first since June 23. Phillips has raised his batting average 16 points in his past eight games.
Felix Hernandez scattered eight hits and a walk over eight innings against the Royals to earn his eighth win of the year. Hernandez allowed a single earned run and struck out an uncharacteristically low three batters. In his past three starts, the former AL Cy Young Award winner has surrendered two earned runs in 24 2/3 innings pitched (0.73 ERA).
David Price became the American League's first 13-game winner by tossing seven shutout innings against the Indians. Price allowed two his and three walks against seven strikeouts and lowered his season ERA to 2.64. He's won seven of his past nine starts, a period in which he's allowed two or fewer runs on seven occasions.
Mets starters and 2012 fantasy folk hero R.A. Dickey matched Price by earning his 13th win against the Nationals. Dickey surrendered four runs, three earned, on 10 hits and a walk with five strikeouts. Fantasy owners are moderately concerned by Dickey's soaring hit rate in July. He's allowed 29 hits in 19 1/3 innings in three July starts. Still, Dickey last lost a game on April 18.
Dickey was supported by a big night from third baseman David Wright. Wright went 2-for-4 with two home runs and five RBI in the 9-5 win. He produced three multi-hit games against the Nationals to boost his batting average to .353.
Harmon Note: I would be remiss if I failed to mention the atrocity in Colorado early this morning. I fail to find words that adequately describe the anger and profound sadness that overwhelmed me as I read the accounts. My thoughts are with those experiencing a tremendous loss following the mass shooting at the Aurora theater, including my colleagues in the Denver sports media who lost one of their own.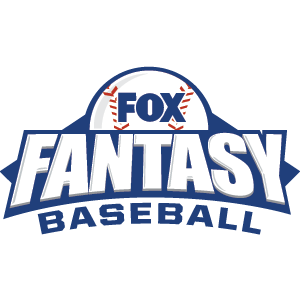 FOX Fantasy Baseball
Join or Create a Free League
Play Now!