Tulowitzki breaks out of slump
The time for procrastination is over.
You tried to excuse early-season slumps. You cited nagging injuries, protection issues in lineups and that mutant-looking solar eclipse. In some instances, you made a case for the mismanagement of your favorite team's bullpen and cursed the closer position.
The Major League Baseball season has now passed the quarter-pole. It's time to take a long, hard look at your fantasy lineup during the holiday weekend and practice your trade pitches. Those preseason Ninja picks may never strike a blow on your behalf. That retread starter hanging onto the fifth spot in a rotation is not your team's savior.
There are no more excuses.
Sit through an episode of "The Pitch" or revel in the glorious machinations of Don Draper in "Mad Men." (both AMC products)
Watch people flame out on "Shark Tank" while referencing the Mavericks in every spot possible to gain the favor of Mark Cuban. Perhaps the owners in your league will respond to an aggressive pitch a la Gordon Ramsey in "Kitchen Nightmares."
Whatever the method, be it a trade or waiver wire acquisition, all teams have a roster spot in need of an upgrade. While you're firing up the grill or awaiting the arrival of guests to your holiday soiree, take a moment to fine-tune your lineup.
Now that I've got you motivated to wheel and deal, let's step back between the white lines and celebrate the good, bad and ugly of America's pastime. I'll save you the mental images of the streaker in St. Louis.
Saturday
Andrew McCutchen of the Pirates went 2-for-4 with two home runs and four RBI against the Tigers. It was his second two-home run performance in three games and fourth two-hit game in six starts. The 25-year-old superstar enters the weekend with a fantastic .338 batting average with 16 extra-base hits (seven home runs) and eight stolen bases.
Reigning NL Cy Young Award winner Clayton Kershaw pitched a complete-game shutout against the Cardinals. Kershaw scattered six hits and walked four batters to earn his fourth win of the season. He extended his scoreless streak to 22 innings.
Baltimore outfielder Adam Jones homered for the fourth time in five games, his 14th of the season. He extended his streak of games with at least one RBI to six and kept his hitting streak alive. Jones' hitting streak stands at 15 games entering the Orioles' weekend series with the Royals.
B.J. Upton of the Rays successfully stole two bases in three attempts, his second straight game with two stolen bases. Upton owns a seven-game hitting streak entering the weekend. He raised his batting average by 38 points to an even .300 during this streak by logging five multi-hit games.
Blue Jays ace Brandon Morrow dominated the Mets in a three-hit complete-game shutout. He allowed three hits and walked one while striking out eight batters. Morrow won for the fifth time in six starts and rebounded nicely from a six-run debacle against the Rays. In his five wins, Morrow has pitched to a 0.49 ERA with 38 strikeouts in 36 2/3 innings pitched.
Kyle Seager hit his fifth home run of the season, a three-run shot, in the Mariners' 10-3 win over the Rockies. The versatile infielder has stolen two bases and scored three runs in the five games since this performance, but he's gone hitless in his past 16 at-bats.
Jason Vargas earned his fifth win of the season in this contest. He allowed three earned runs in seven innings, scattering five hits and a walk with a single strikeout. Vargas pitched well in his follow-up effort on Thursday against the Angels, surrendering three earned runs in seven innings with six strikeouts. Alas, the Mariners offered no run support, and he absorbed his fourth loss of the year.
Sunday
Washington phenom Stephen Strasburg rebounded from a rough start against the Padres to produce his fourth win of the season against the Orioles. Strasburg allowed three runs, one earned, in five innings pitched. He allowed four hits and a walk with eight strikeouts. The Nationals' offense has not been terribly supportive of him, but fantasy owners will happily take his strikeout rate of 10.9 per nine innings, 2.21 ERA and 1.02 WHIP.
Super prospect Mike Trout homered for the fourth time this season and went 3-for-4 in a 3-2 loss to the Padres. It was Trout's fourth multi-hit game in six games. Lost in the panic over Albert Pujols' struggles and the glow surrounding Bryce Harper, Trout has performed brilliantly in his second major league stint. He enters the weekend with a .312 batting average (29-for-93) with 11 extra-base hits, 12 RBI and six stolen bases.
Wade Miley took advantage of an interleague matchup with the struggling Royals to post his fifth win of the season. The 25-year-old lefty has pitched to a 2.14 ERA in nine appearances for the Diamondbacks (1.91 ERA in his six starts).
The curious case of two-time NL Cy Young Award winner Tim Lincecum's lost season continued in his cross-town outing against the A's. Lincecum allowed four earned runs on five hits and three walks and failed to escape the fifth inning. He has allowed four or more runs in six of his nine starts this season and enters his Friday start against the Marlins with a bloated 6.04 ERA (1.59 WHIP).
Atlanta starter Tim Hudson dominated the Rays, pitching 7 2/3 innings shutout innings to earn his third win in five starts. Hudson allowed four hits and two walks with three strikeouts. He's pitched to a 3.03 ERA in his five starts with 1.19 WHIP.
Monday
Yu Darvish's control issues appeared once again in a rough start against the Mariners. He allowed five runs, four earned, on four hits and six walks in his four innings pitched in a 6-1 loss. Darvish pitched through control hiccups in April (2.18 ERA), but hitters have been more patient and found holes in May (4.30 ERA and 1.39 WHIP).
The Dodgers haven't missed a beat in Matt Kemp's absence. Andre Ethier remains the NL RBI leader with 40, and he launched his ninth home run of the season in a 6-1 win over the Diamondbacks. Ethier has driven in at least one run in seven of his past nine games, a period in which he produced five multi-hit games. He's already generated 23 extra-base hits (13 doubles).
Given the number of injuries affecting the St. Louis lineup, manager Mike Matheny needs production from former first-round selection Tyler Greene. Greene delivered a two-run home run, his fourth of the season, in a 3-for-4 performance against the Padres in a 4-3 victory. He's generated 11 extra-base hits and 11 RBI in 88 at-bats.
Cincinnati outfielder Drew Stubbs ripped two home runs against the Braves in a 4-1 win. He hadn't homered since May 6. Fantasy owners hopeful for a 20-20 season had been left wanting early this season, though this game may have jumpstarted things. Stubbs homered again Thursday (his sixth), and he's stolen two bases in the past three games (nine overall).
Houston starter Bud Norris continued his dominant run against the Cubs. Norris pitched seven shutout innings, scattering five hits and three walks while striking out eight batters. He's allowed a single earned run during this four-game period, a span of 26 innings in which he struck out 29 batters.
Tuesday
Has Michael Bourn reached into the film world and harnessed the power of lightning in his bat in a Thor-like fashion? I'm talking about his two-home run performance against the Reds. Bourn went 3-for-4 with a double, two home runs and two RBI. He homered once in his first 185 at-bats (he hit two home runs in 656 at-bats last season) and quickly followed up this effort with another longball on Thursday night.
Three cheers for the knuckle-baller! R.A. Dickey had his knuckler working in a dominant performance against the Pirates. Dickey allowed a single earned run on five hits in seven innings with 11 strikeouts. He struck out 18 batters in his past two appearances.
Brandon Phillips went 2-for-4 with two home runs and three RBI in the Reds' 4-3 win over the Braves. Phillips ranks among the early-season disappointments, producing just a .259 batting average overall. He's batted .277 (10-for-36) in the past 10 games with a double, two home runs and six RBI. Phillips has stolen a single base in 2012.
Adam Wainwright pitched a four-hit shutout against the Padres to earn his third win in five starts. He walked one batter and struck out nine en route to a 4-0 victory. Despite his overall struggles (4.78 ERA and 1.37 WHIP), Wainwright has struck out 49 batters in 52 2/3 innings pitched.
Texas starter Matt Harrison posted his best start since mid-April with seven strong innings against the Mariners. Harrison allowed a single earned run on seven hits and two walks with six strikeouts. He's pitched to a miserable 7.08 ERA in his previous six starts.
The Nationals got to Phillies ace Roy Halladay early and handed him his fourth loss of the season. Halladay allowed five earned runs on nine hits and a walk in six innings, and he surrendered two home runs for the second straight start. He struck out six batters in the loss. Halladay has been beaten soundly in two of his 10 starts, prompting speculation about his "stuff." Note that he has generated a fantastic 2.28 ERA in his other eight starts.
Wednesday
Lance Lynn became the first seven-game winner of 2012 in the Cardinals' 6-3 win over the Padres. Lynn allowed three earned runs on eight hits with three walks and three strikeouts. He's allowed three or fewer earned runs in seven of nine starts this season to yield a 2.54 ERA with 52 strikeouts in 56 2/3 innings pitched.
Carlos Beltran hit his 14th home run of the season and drove in two runs for the second straight game. He enters the weekend with a modest three-game hitting streak intact. During this streak, he's driven in five runs to raise his season total to 38.
Fans and fantasy owners eagerly awaited the rematch between Cole Hamels and the Nationals following the infamous "welcome message" issued in the previous series. Hamels dominated the contest to earn his fourth consecutive victory and seventh straight decision. He pitched eight shutout innings, allowing four hits and three walks with eight strikeouts in the Phillies' 4-1 win. Hamels owns a record of 7-1 with a miniscule 2.17 ERA.
Alex Rodriguez broke a long homerless streak of 52 at-bats and homered twice in the Yankees' 8-3 win over Kansas City. Rodriguez extended his modest hitting streak to three games in his 2-for-4 performance. He owns a .281 batting average this season with seven home runs and 18 RBI.
The White Sox made a curious move in moving Chris Sale to the bullpen, albeit temporarily, several weeks ago. The 23-year-old lefty returned to the starting rotation shortly thereafter and hasn't looked back. On Wednesday, Sale earned his second consecutive win by pitching seven shutout innings against the Twins. He allowed two hits and two walks while striking out six batters. Sale lowered his season ERA to 2.50.
Houston starter Wandy Rodriguez won for the first time in nearly three weeks by pitching seven innings of one-run ball against the Cubs. He scattered eight hits and struck out five batters in a 5-1 victory. Rodriguez lowered his season ERA to 2.14 in this contest and evened his record at 4-4.
Scott Diamond, the unheralded 25-year-old lefty of the Twins, lost his first decision of the year to the White Sox. Diamond allowed five runs, two earned, in six innings against the White Sox on nine hits and a walk. He struck out four batters. Diamond owns a 1.78 season ERA with 17 strikeouts against three walks in 25 1/3 innings pitched.
Troy Tulowitzki homered for the second time in three games as the Rockies halted a six-game losing streak against the Marlins. Tulowitzki went 2-for-4 with a double, a home run and four RBI in the rare win. The first-round fantasy selection stands as a contender for "Biggest Disappointment" at this juncture with six home runs, 23 RBI and a .268 batting average in 157 at-bats.
Thursday
It's time for our weekly look-in on the exploits of Albert Pujols. The superstar slugger homered for the second time in three games against the Mariners in a 3-0 win. Pujols went 3-for-4 with a home run and two RBI in his first multi-hit game since May 15. He has hit safely in nine of the past 10 games with four home runs and 10 RBI.
Angels starter Dan Haren finally ended his four-game skid by pitching a four-hit shutout. Haren struck out 14 batters and did not issue a walk while picking up his second win of the season. He pitched to a dismal 6.55 ERA during his four-game losing streak.
He didn't do anything extraordinary, but I thought that I'd remind you that Ichiro Suzuki continues to toil away in Seattle. Suzuki went 1-for-4 against Haren and the Angels and stole his seventh base of the season. The 38-year-old outfielder has hit safely in six of his past seven starts. Suzuki owns a .283 batting average with 16 RBI and seven stolen bases.
World Series hero David Freese produced his second straight two-hit game with a home run and two RBI in the Cardinals' 10-9 loss to the Phillies. Freese has produced hits in only three of his past 10 starts. He homered in each of those games.
Former AL MVP Justin Morneau homered twice and drove in three runs in the Twins' 11-8 loss to the White Sox. Morneau has homered four times with two doubles in his past seven games, producing 12 RBI while posting a .307 batting average (8-for-26).
San Francisco outfielder Melky Cabrera extended his hitting streak to eight games with a 3-for-5 performance against the Marlins. Cabrera ripped two doubles, scored three times and drove in four runs. During this eight-game hitting streak, Cabrera owns a dominant .500 batting average (17-for-34).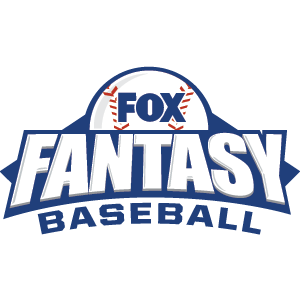 FOX Fantasy Baseball
Join or Create a Free League
Play Now!