A no-no and goodbye to Mo
Late Thursday night, American audiences flocked to movie theaters to enter the superhero realm and celebrate the release of "The Avengers." Fanboys worldwide had already chalked up $250 million of box office receipts.
I suppose it was only appropriate that the latest film to include the "Iron Man" character was released on the day that Mariano Rivera was felled by a knee injury. In a world where closers come and go quickly, Rivera has been a staple. He last appeared on the disabled list in 2003. The RonCo "Set it and forget it" mentality has long been applied to the selection of Rivera early in fantasy drafts. That era is now defeated.
Never pay for wins or saves. Lather. Rinse. Repeat.
I break that injury down in full detail in the Thursday entry of the "Week in Review."
Let's start on a high note and the arrival of the next generation of major league starts. What's the superhero equivalent?
I don't know. Let's go.
Saturday
Saturday was reserved for prospects. Football fans celebrated the final day of the annual NFL Draft frenzy. Baseball fans welcomed Bryce Harper to Washington, while Angels fans trumpeted the arrival of Mike Trout.
• Harper went 1-for-3 with a double and a sacrifice fly to put the Nationals ahead of the Dodgers. Alas, the bullpen was unable to hold the lead. The giant takeaway from this game was the way that the Los Angeles crowd booed Harper. I don't recall seeing a call-up get so much attention. Is the eye black too much?
• Trout didn't fare as well in his return to the Angels lineup. He went 0-for-4 with a strikeout.
Kyle Lohse won for the fourth time in five starts. He allowed three earned on six hits and four walks in six innings pitched with five strikeouts. Lohse enters his Friday start against Houston with a fantastic 1.62 ERA and dominant 0.84 WHIP. The Cardinals have won each of his five starts.
Tim Lincecum earned his second straight win by pitching eight strong innings against the Padres. He allowed one unearned run on three hits and four walks with five strikeouts. Following a terrible start to the season, Lincecum has allowed just one earned run in his past 13 innings pitched. I know he beat the Mets and Padres. Take the schedule assists when you get them.
Chris Davis has found a home in Baltimore. The former Rangers prospect hit his fourth home run of the season and third in four games as part of the Orioles' 10-1 drubbing of the A's.
Lucas Duda hit his fourth home run of the season and drove in four runs against the Rockies. It was Duda's fourth multi-hit game in six appearances (9-for-21). He drove in eight runs during this six-game stretch.
Sunday
David Price earned his third consecutive win for the Rays against the Rangers. Price allowed two earned runs in 6 1/3 innings on six hits and a walk with six strikeouts. He's yielded a single home run in his first 30 1/3 innings pitched after surrendering 22 home runs last year.
Chris Capuano continued his strong start to 2012 by pitching 6 2/3 shutout innings against the Nationals. He allowed three hits and two walks against nine strikeouts. Capuano has won all three of his home starts this season and enters Friday's turn against the Cubs with a 2.73 ERA.
Ervin Santana absorbed his fifth straight loss in a 4-0 loss to the Indians. He pitched much better than he had in his first four starts, but that's little consolation for despondent Angels fans. He allowed two earned runs on eight hits and two walks over seven innings and finally left a game without surrendering multiple home runs.
Giancarlo Stanton, formally known as "Mike," finally hit the first home run of his "Giancarlo" era against the Diamondbacks. He hit a three-run home run in the ninth inning off of Mike Zagurski and finished the day with four RBI.
* Stanton hit two more home runs in the subsequent series against the Giants.
Todd Helton launched a pinch-hit grand slam to bring Peyton Manning and the crowd to their feet. It was Helton's fourth home run of the season in 72 at-bats. He's produced 11 extra-base hits and 16 RBI (he drove in his 17th of the year on Tuesday).
Jay Bruce struggled to start the season and earned a place on an early "Duds" video in my part of the FOXSports.com realm. I must have inspired his bat. Bruce homered for the fourth straight game to bring his season total to seven. During this four-game period, Bruce drove in eight runs and produced three multi-hit games.
Monday
Boston infielder Mike Aviles homered and drove in four runs in a 2-for-5 performance against the A's. Aviles earned his starting nod late in the spring and has delivered nicely for the Red Sox and fantasy owners. His home run was his third in seven games with nine RBI and eight runs scored.
Torii Hunter homered for the third time in four games to vanquish his former squad, the Twins. Hunter hit safely for the sixth time in seven games (10-for-28). During this period, Hunter drove in six runs and raised his batting average to .294.
Ryan Braun became the first player to launch three home runs in PETCO Park and narrowly missed a fourth in the Brewers' 8-3 win over the Padres. He went 4-for-5 with six RBI in this contest (seven home runs and 17 RBI overall).
The Yu Darvish bandwagon continues to grow. Darvish allowed a single earned run over seven innings to log his fourth win of the season in five starts. He struck out nine batters against a single walk. Darvish demonstrated some control issues to start the season, but has yielded four walks in his past 15 1/3 innings (wins over the Yankees and Blue Jays).
Seattle catcher/DH Jesus Montero homered for the second time in three games, a solo shot against the Rays. Montero's home run was his fourth of the season. He's driven in 13 runs overall.
* Montero went 4-for-4 on Tuesday to raise his season batting average to .294.
Tuesday
Twenty-three-old Jarrod Parker of the A's earned his first major league win against the Red Sox. He allowed a single earned run in 6 2/3 innings on four hits and two walks against four strikeouts. In two starts, Parker has allowed two earned runs in 13 innings pitched.
Chris Sale of the White Sox allowed a single earned run in six innings against the Indians to earn his third win of the season. He allowed three hits and a walk with three strikeouts. The 6-foot-6 lefty reduced his season ERA to 2.81 in the victory.
Astros infielder Jed Lowrie homered for the second time in three games and extended his modest hitting streak to five games. Lowrie went 1-for-2 with two RBI in this contest. Overall, the former Red Sox prospect has hit safely in nine of his past 10 appearances with eight RBI.
* Lowrie went 3-for-4 on Wednesday night to push his streak to six games.
The listless Angels offense took advantage of a matchup with struggling Minnesota starter Francisco Liriano. Liriano allowed four earned runs on seven hits (two home runs) and three walks in 5 1/3 innings to absorb his fourth loss of the season. The former fantasy superhero has allowed 24 earned runs on 32 hits and 16 walks in 21 2/3 innings this season (9.97 ERA and 2.22 WHIP).
Matt Joyce went 2-for-4 with a triple, home run and two RBI to lead the Rays over the Mariners. He's produced only two hits in his past 16 at-bats, but Joyce has been solid for fantasy owners overall this season. Joyce entered the weekend with a .282 batting average, three doubles, three triples, six home runs and 11 RBI.
Wednesday
Angels star Jered Weaver received a ton of offensive support on Wednesday night against the Twins. He didn't need it. Weaver pitched the 250th no-hitter in Major League Baseball in a dominant nine-strikeout effort against the Twins. He walked a single batter and received great defensive support. Weaver earned his fourth win in six starts this season with a 1.61 ERA (0.78 WHIP).
* Interestingly, the heretofore offensively challenged Angels have scored five or more runs in five of Weaver's six starts.
Chipper Jones snapped out of a mini-funk with a 3-for-6 performance, including a walk-off home run, in the extra-inning score-a-thon against the Phillies. Jones scored three runs and drove in two. The 40-year-old veteran has logged a .273 batting average with four home runs and 14 RBI since returning from the disabled list.
The Cardinals resurrected Lance Berkman's bat en route to a championship last season. This year, former fantasy superstar Carlos Beltran rediscovered his stroke and found his legs. On Wednesday, Beltran went 4-for-5 with two home runs and seven RBI in a 12-3 rout of the Pirates. Through Wednesday's games, Beltran had hit seven home runs with 18 RBI and five stolen bases.
It took some time for Colorado slugger Carlos Gonzalez to heat up. Opposing pitchers wish they'd seen him during the first three weeks of the season. Gonzalez homered twice in Wednesday's 7-5 win over the Dodgers (2-for-4 with three RBI). He extended his hitting streak to six games, a period during which he homered five times and drove in 14 runs.
Jose Bautista hasn't solved his early-season woes at the plate just yet, but teammate Edwin Encarnacion is positively crushing the ball. Encarnacion extended his batting average to eight games and hit his fifth home run in six games in an offensive explosion against the Rangers. During his hitting streak, Encarnacion drove in 11 runs.
* The hitting streak ended Thursday with a 0-for-4 performance against the Angels.
Pablo Sandoval of the Giants left Wednesday's game with a broken bone in his left hand, an injury that requires surgery and will sideline him for up to six weeks. Conor Gillaspie (.333 in 27 at-bats) assumes his role in the lineup.
Thursday
The topsy-turvy sporting world was flipped on its head again during batting practice for the Yankees' visit to Kauffman Stadium. Future Hall of Famer Mariano Rivera crumpled to the ground while shagging fly balls and sustained a season-ending ACL injury. In an era marked by committees and the seemingly unstoppable "closer carousel," Rivera was THE standard. He offered a huge Saves count alongside dominant peripheral numbers for the better part of two decades. Now, in a strange set of circumstances, the Yankees are forced to find a new closing option.
* David Robertson, he of the 11 perfect innings to open 2012, is among the candidates for the role. Robertson has allowed seven hits and three walks against 18 strikeouts this season (0.91 WHIP). He's the leader in the clubhouse ahead of Rafael Soriano. If you missed out on Robertson in the mad dash to the waiver wire last night, pick up Soriano and stash him.
Do I put an asterisk next to his opponents as owners trumpet the recent dominance by Brandon Morrow? Morrow earned his third consecutive victory by pitching a three-hit shutout against the Angels. He struck out eight batters and did not issue a walk. Morrow reduced his season ERA to 2.38, a fantastic mark accompanied by a 0.91 WHIP. Morrow has struck out 20 batters against one walk in this three-game period against the Royals, Mariners and Angels.
Albert Pujols went 0-for-3 in this game to lower his batting average to .202. His last multi-hit game came on April 19.
Following a slow start to the season, Pittsburgh third baseman Pedro Alvarez has rediscovered his stroke. Alvarez homered for the third time in four games (seventh overall) in Thursday's game against the Cardinals. Alvarez enters the weekend with a modest six-game hitting streak, a period during which he has recorded five multi-hit games with three home runs and eight RBI.
Erik Bedard of the Pirates was a hard-luck loser through the month of April, logging four losses to start the season despite pitching to a fantastic 2.62 ERA. Bedard earned his second straight win on Thursday versus the Cardinals. He allowed two earned runs on five hits and two walks in five innings with 11 strikeouts. Bedard fanned 20 batters in these starts against the Braves and Cardinals.
Fernando Rodney earned his ninth save in nine chances for the Rays by pitching a perfect inning against the Mariners. Rodney lowered his season ERA to 0.73, a mark equal to his WHIP.
Adam Dunn homered for the third time in four games for the White Sox in their 7-5 loss to the Indians. He's struck out 37 times in 89 at-bats this season, but White Sox fans will happily take his 14 extra-base hits (seven home runs), 19 RBI and 19 walks (.366 OBP).
Cubs first baseman Bryan LaHair homered for the third straight game and extended his hitting streak to eight games against the Reds. LaHair's home run was his fifth in his past eight games.
Finally, John Halpin and I have discussed the control issues of Cubs closer Carlos Marmol on many occasions in our podcast series and columns going back to 2010. Those control issues finally cost Marmol his job. He walked three batters for the second time in three games and foiled a fantastic effort by Ryan Dempster against the Reds. Marmol has walked 12 batters in 8 2/3 innings this season.
Marmol was deposed by Dale Sveum ahead of this weekend's series against the Dodgers. James Russell, Rafael Dolis and Kerry Wood will be part of a committee in the near term as Sveum plays the matchup game.
P.S. As I finished this column, it was announced that longtime outfielder Bobby Abreu had signed a deal with the Dodgers. Abreu had recently been released by the Angels to make room for Trout, who had been crushing Triple-A pitching. He batted .208 in 24 at-bats before his release. He's worthy of an add to your bench in NL-only leagues, but he stays on the wire in mixed leagues because of his part-time, and still undefined, role.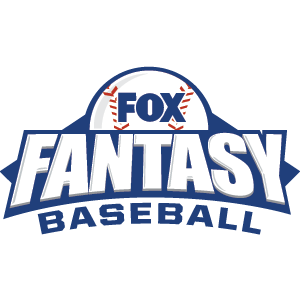 FOX Fantasy Baseball
Join or Create a Free League
Play Now!