Jones, Reimold look to stay hot
The sporting world is replete with fantastic and sometimes maddening stories in mid-April.
– The NHL Playoffs have been chock-full of hard-nosed and action-packed contests.
– The NBA regular season is coming down the wire, though the exuberance about the playoffs has been tempered by injuries to major stars and the continuing soap opera in Orlando.
– Many football fans have a countdown clock running in their homes and offices to mark the start of next week's NFL Draft.
And, of course, the early-season excitement and notions of "hope springs eternal" still exist in Major League Baseball cities. It's not time to throw up the white flags of despair just yet.
Let's celebrate the good, bad and ugly from this week's hardball. I'll start with a fantasy hero in the power-packed Texas lineup.
Rangers catcher Mike Napoli started the season slowly, but he's positively crushing the ball of late. Napoli has driven in at least one run in five consecutive games and homered for the fourth straight game against the Tigers on Thursday night. During this stretch, he's produced 11 of his 12 RBI and raised his batting average 189 points (three multi-hit games helped boost his batting average to .289).
Fellow catcher A.J. Pierzynski of the White Sox has long been a solid batting average contributor for fantasy owners. Suddenly, Pierzynski has discovered his power stroke, producing at least one hit and one RBI in seven consecutive starts (13 RBI overall). During this hitting streak, Pierzynski has logged four multi-hit games and owns a nice, round .400 batting average (14-for-35) overall with just three strikeouts.
One of the most curious hot starts to the 2012 season belongs to the ageless Bartolo Colon, who appears to have discovered the proverbial "fountain of youth." Colon enjoyed the scheduling anomaly in early April when he faced the Mariners in three consecutive starts. He then posted a fantastic outing against the struggling Angels, a start in which he logged a streak of 38 consecutive strikes and pitched eight shutout innings. In fact, Colon posted 15 shutout innings in his past two starts with 10 strikeouts against a single walk. He's struck out 19 batters with two walks overall in pitching to a 3-1 record with a tremendous 2.63 ERA.
Former AL MVP Justin Morneau rediscovered his power stroke during the Twins' visit to Yankee Stadium. He crushed three home runs and produced several long fly outs during the recently completed series. Morneau still has some holes in his swing, having struck out 13 times in 45 at-bats, but the recent returns are encouraging. He's hit four home runs and two doubles with six RBI overall.
Yu Darvish earned his second win of the season with 6 2/3 solid innings of work in Detroit on Thursday night. Darvish allowed only two hits and one earned run in this outing, but he had to pitch around lingering control issues. He walked five batters against five strikeouts. In three starts, Darvish has surrendered 13 walks in 17 2/3 innings pitched.
Freddie Freeman of the Braves homered twice in Thursday's rout over Arizona. He's produced three consecutive multi-hit games, slamming three home runs and three doubles in the process. Freeman has struck out 17 times in 50 at-bats, so there's still work to be done, but at least his bat's awakened for the streaking Braves.
Baltimore outfielder Nolan Reimold carries a nine-game hitting streak into the Orioles' weekend series against the Angels. During this stretch, Reimold has batted .378 (14-for-37) with four home runs, three doubles and eight RBI.
Teammate Adam Jones has also hit safely in nine of his past 10 games. He powered the Orioles to a series win over the White Sox with three RBI, including a two-run home run, on "getaway day" in Chicago. Jones batted .317 (13-for-37) with four home runs, three doubles, seven RBI and two stolen bases during this period.
"The Grandy Man can." Curtis Granderson finished the Yankees' four-game series against Minnesota with a game to remember. Granderson slammed three home runs and drove in four runs as part of a 5-for-5 performance. The perfect afternoon raised his season batting average a full 75 points to .283). He's hit six home runs with 10 RBI this season.
Albert Pujols has yet to provide Angels fans with the big flies and dominance they'd anticipated, but he has hit safely in nine consecutive games. On Thursday, Pujols ripped three doubles in the Angels' 4-2 loss to the A's and raised his season batting average to .296. However, he's yet to connect for a home run in 2012 and has generated just four RBI overall.
Vance Worley took advantage of his opportunity against the weak-hitting San Diego lineup and tossed seven innings of shutout baseball. Worley allowed four hits and three walks while striking out 11 batters in the Phillies' 2-0 win. He's struck out 21 batters in 19 innings this season.
In case you missed it, Philadelphia and San Francisco locked into one of the best pitching duels seen in recent memory on Wednesday night. Cliff Lee and Matt Cain combined to throw 19 scoreless innings. Neither pitcher factored into the decision, a 1-0 San Francisco victory.
Felix Hernandez of the Mariners pitched eight shutout innings against the Indians on Thursday with 12 strikeouts. It was his first outing against a team other than Oakland this season. Hernandez has struck out 31 batters in 29 1/3 innings this season against just five walks.
I would be remiss if I failed to log my weekly update on the Pittsburgh Pirates. The Pirates has pitched to a fantastic 2.80 team ERA through 12 games (fourth in all of Major League Baseball). Alas, they have scored only 26 runs.
The Phillies rank 29th in run production with 37, but own baseball's best team ERA (2.29).
Fantasy owners who reached out to snag Emilio Bonifacio are enjoying his early exploits on the basepaths. Bonifacio swiped another two bases in the Marlins' 5-3 win over the Cubs on Thursday to bring his season total to nine (he's yet to be caught stealing). He's hit safely in nine of his past ten games and owns a .340 batting average. All of Bonifacio's 17 hits entering Friday's play were singles.
Despite bolstering the offense by the addition of Pujols and boasting one of the league's top rotations, the Angels' Jordan Walden has yet to record a save. Three teams have posted a single save this season (Cubs, Padres and Blue Jays).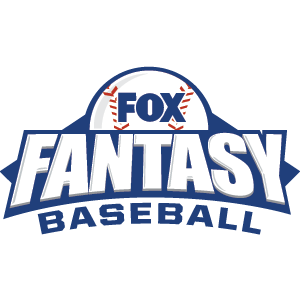 FOX Fantasy Baseball
Join or Create a Free League
Play Now!