Fantasy baseball waiver wire: Week 15
Are you enjoying a long holiday weekend, or working today? Either way, free agent finds are good for your peace of mind.
Here's our latest edition of Free Agent Frenzy. Please note that, as in past seasons, no player will be mentioned in this space more than once in a four-week span, because we don't want to beat you over the head all year long about the same players.
Let's get going!
Catcher: J.P. Arencibia, Blue Jays (owned in 40.3 percent of FOXSports.com leagues) Arencibia's name was in the news earlier this week when he made some disparaging comments about two local analysts who had been critical of his play. This article doesn't care one bit aboot a spat between a bunch of Canucks. We'll just say that if you need power behind the plate and can withstand Arencibia's horrible BA, he's a worthwhile pickup target. (Yes, we know that the ballplayer and both analysts involved in that controversy are Americans that happen to work in Canada. However, when there's a chance to use the word "Canuck" around here, you should expect to see it.)
Digging deeper: Wilson Ramos (2.1 percent owned) had a successful return from the DL on Thursday, notching three hits with a homer and five RBI. Don't expect that from Ramos every day, but look for him to play every other day with solid production.
First base: Eric Hosmer, Royals (owned in 61.5 percent of FOXSports.com leagues) Hosmer's ownership percentage is higher than we like to use here, but since he's still available in almost 40 percent of leagues, he warrants a mention. Hosmer has five homers, seven RBI and nine runs scored in his last six games. Maybe this is a turnaround from his slow start, or maybe it's just a hot streak. If you can still grab him, do it and find out.
Digging deeper: Brett Wallace (0.2 percent owned) hit two home runs on Thursday, and has been playing most days since his recall from Triple A on June 25. Wallace has nine RBI in seven starts over that span, and appears to still be available in some AL-only leagues. He's eligible at 1B/3B, which helps, but he'll never be too good because he strikes out waaaaaaay too much.
Second base: Jedd Gyorko (owned in 29 percent of FOXSports.com leagues) If Gyorko's workout at Fenway Park goes well this weekend, he could be a short rehab stint away from returning to action after a month-long absence due to a groin injury. He had been heating up before the injury, batting .330 with five home runs and 23 runs scored in the previous 24 games. With eligibility at both second and third bases, Gyorko is rosterable in any format.
Digging deeper: Johnny Giavotella (0.1 percent owned) is once again back from Triple A, where he batted .289 with seven home runs,, 38 RBI, 40 runs scored and seven stolen bases in 77 games this season. He's getting another chance to be the Royals' everyday second baseman, and might still be available in your AL-only league. Even in deep mixed formats, he might be able to help.
Third base: Brett Lawrie, Blue Jays (owned in 47.5 percent of FOXSports.com leagues) Lawrie is probably a couple of weeks away from activation, and over the past 16 months he's gone from hype king to forgotten man. Check Lawrie's 2012 stats for an idea of what to expect when he starts playing again, and see if he can replace your corner infielder in a standard mixed league. I bet he can.
Digging deeper: Evan Longoria's plantar fasciitis might be an issue that lingers all season. Ryan Roberts (1.2 percent owned) will be the usual fill-in for Longoria, and might luck into some extended, injury-related playing time at some point. He's eligible at 2B/3B, which is nice.
Shortstop: Brian Dozier, Twins (owned in 7.8 percent of FOXSports.com leagues) I was probably a bit too high on Dozier before the season, but the guy has seven homers and seven stolen bases in half a season, and is eligible at 2B/SS. You could do worse when hunting for a free-agent middle infielder, right?
Digging deeper: Eduardo Nunez (0.5 percent owned) might be ready to come off the DL next week for the Yankees, and should have a brief window to play every day before Derek Jeter's anticipated late July return. Nunez has long been overrated as a hitting prospect, but he stole 28 bases in 78 games between the minors and majors last season. He can offer a couple of weeks of speed in deep mixed and AL-only formats.
Outfield: Rajai Davis, Blue Jays (owned in 9.3 percent of FOXSports.com leagues) Until Melky Cabrera (knee) comes off the DL – which could happen soon – Davis will steal bases with the best of them. The guy swiped seven bags in a four-game stretch between last Friday and this Monday, for crying out loud.
Digging deeper: David Lough's (0.5 percent owned) value will increase if Alex Gordon (possible concussion) lands on the DL this weekend. Even if Gordon sticks around, Lough is apparently in a three-man platoon with Jarrod Dyson and Lorenzo Cain for the Royals' center and left field spots. Lough is a 27-year-old Quad-A type with a little pop and respectable speed – he had 10 homers and 26 steals at Triple A last season. See if he's still available in your AL-only league.
Starting pitcher: Tyler Chatwood, Rockies (owned in 11.6 percent of FOXSports.com leagues) Trusting a Rockies' starter? Maybe a little, because Chatwood's elite ground-ball rate (55.6 percent) prevents him from giving up too many home runs or gap doubles. Sure, it would be nice if he struck out more batters, but let's not get greedy. The 23-year-old Chatwood's next start is scheduled for Monday in San Diego.
Digging deeper: Why the %$#@! won't the Mariners promote Erasmo Ramirez??? The guy has a 2.82 ERA in six Pacific Coast League starts, with 38 strikeouts against eight walks in 38 1/3 innings. He'd almost certainly be the team's third-best starter right now, behind Felix Hernandez and Hisashi Iwakuma. Come on, Mariners – fix this egregious miscarriage of fantasy justice. Ramirez is owned in just 1.2 percent of FOXSports.com leagues, and the guess here is that he'll be worthwhile in all formats sometime this season. For now, check his availability in AL-only and deeper mixed formats, and stash him on your bench if he's available. The M's have said he'll be up "shortly," whatever that means.
Relief pitcher: Koji Uehara, Red Sox (owned in 24.7 percent of FOXSports.com leagues) The Sox seem to be itching to give their closer's job back to Andrew Bailey. But until that happens, Uehara is the guy, and he has four saves in the team's last eight games. Simple, right?
Digging deeper: So, Trevor Rosenthal (4.7 percent owned) probably isn't going to fulfill my lofty predictions of becoming a dominant closer in 2012. But you know what? He's still AWESOME, and can help you in most formats. Rosenthal has a 2.08 ERA, a 1.08 WHIP, and 56 strikeouts against eight walks in 39 innings. You know how many relievers have more strikeouts than he does? Four: Jason Grilli (60), Aroldis Chapman (59), Kenley Jansen (59) and Steve Delabar (57). Rosenthal is a stud. (By the way, Delabar isn't nearly as good as Rosenthal, mainly because he doesn't throw enough strikes. Still, you can probably expect to see him in this space next week.)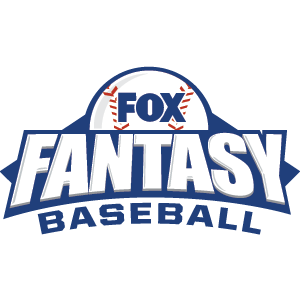 FOX Fantasy Baseball
Join or Create a Free League
Play Now!