Waiver wire adds for Week 10
We're now two months into the season, which means that we're only two months removed from most fantasy owners not caring much about Jean Segura, Josh Donaldson and Clay Buchholz. Funny how things change so quickly.
Here's our latest edition of Free Agent Frenzy. Please note that, as in past seasons, no player will be mentioned in this space more than once in a four-week span, because we don't want to beat you over the head all year long about the same players.
Let's get going!
Catcher: Jason Castro, Astros (owned in 20.4 percent of FOXSports.com leagues) Castro, who was tabbed by most projection systems to hit fewer than 10 home runs this season, has already gone deep six times and carries a .279 batting average. Castro will play more than most catchers – he currently ranks ninth in plate appearances – and his bat will help you as long as it stays adequate.
Digging deeper: With Carlos Ruiz probably shelved for one more week, Erik Kratz (1.1 percent owned) has a little more time to flash his home-run power on a regular basis. Kratz has three homers this week, and six on the season.
First base: Brandon Belt, Giants (owned in 6.3 percent of FOXSports.com leagues) Was I tempted to have Ike Davis here? You betcha, but as much as I think he still has a chance to break out soon, Belt is a better bet. He'll probably end the season at .260 with 20 home runs, and isn't in danger of being sent to the minors. Just because a guy hasn't lived up to expectations doesn't mean he's terrible. Belt also stole 12 bases last year, so he might offer a nice little bonus in that category.
Digging deeper: Jason Giambi (0.1 percent owned) has racked up four home runs and 16 RBI in just 75 plate appearances. The Giambino can offer modest production for your AL-only team in limited playing time, and is just a teammate's injury away from being the busier half of a DH platoon.
Second base: Nick Franklin, Mariners (owned in 1.9 percent of FOXSports.com leagues) The Mariners' new everyday second baseman probably isn't going to be an impact player this season, but with all the injuries and demotions at second base – Ian Kinsler, Chase Utley, Josh Rutledge, Dustin Ackley, etc. – he appears to be mixed-league worthy. Franklin was batting .324 with four home runs and seven RBI before his promotion, and slugged two homers on Thursday. His bat is his calling card.
Digging deeper: Mark DeRosa (0.1 percent owned) projects to get semi-regular playing time for the Blue Jays while Brett Lawrie is on the DL with a knee injury. DeRosa is eligible at 2B/3B/OF, and has shown signs of life at age 37 with three home runs and a decent .735 OPS so far.
Third base: Luis Valbuena, Cubs (owned in 1.2 percent of FOXSports.com leagues) Sometimes, mediocre players get chances on bad teams and become reasonably productive fantasy assets. Valbuena bounced back and forth between the minors and majors for a few years in Seattle and Cleveland before getting his chance last season with the Cubbies. Valbuena is batting .264, but his excellent plate discipline (21 BB in 125 PA) is surely endearing him to his sabermetrically-oriented bosses, and he's got a respectable six homers with 17 RBI. Stop saying, "Really? Luis Valbuena?," and pick him up if you need hot corner help.
Digging deeper: As a Yankee fan, I probably like Jayson Nix (0.4 percent owned) even less than you do. But he's playing every day and hitting in the .240s (bad, but not too damaging) with five stolen bases. If you need someone with SS/3B eligibility in a deep league over the next month, Nix can offer a little speed and maybe a few home runs.
Shortstop: Jurickson Profar, Rangers (owned in 15.3 percent of FOXSports.com leagues) Ian Kinsler's aggravated ribcage injury is expected to keep him out somewhere between two and five more weeks, so Profar is the Rangers' man at the keystone (where he'll also be eligible after a few more games) for the near future. Profar is insanely talented and has acquitted himself well so far, with a .370 BA and an .898 OPS through his first seven games. Ride him for as long as he's with the big club, which could be a month or 15 years.
Digging deeper: Red Sox' shortstop prospect Jose Iglesias (0.7 percent owned) has been playing every day at third base during Will Middlebrooks' absence, and might steal a base or two over the next week until Middlebrooks (hopefully) returns.
Outfield: Gerardo Parra, Diamondbacks (owned in 44.7 percent of FOXSports.com leagues) Everyone keeps asking if Parra's breakout is for real, and I keep replying with, "What breakout?" He's hitting with a little more power than usual, but his BA and speed aren't surprising. Parra is tracking toward a dozen or so home runs, 15 steals, 90-100 runs, and a very good BA. He can help any fantasy squad, and if you think he's going to get benched when Adam Eaton returns from the DL, you're crazy.
Digging deeper: The Marlins are having good luck with these rushed prospects, huh? Marcell Ozuna (2.6 percent owned) is batting over .300 with a homer, 10 RBI, 12 runs scored and three steals in 28 games. You could probably do worse in a deep mixed league.
Starting pitcher: John Lackey, Red Sox (owned in 13.5 percent of FOXSports.com leagues) After missing all of 2012 due to an elbow injury, Lackey has a 2.96 ERA in eight starts. This FanGraphs article explains Lackey's success, and I think I'm ready to cautiously buy in.
Digging deeper: Nathan Eovaldi (0.1 percent owned) should be ready to join the Marlins' rotation next week after missing April and May with a shoulder injury, and you should snap him up immediately in NL-only leagues if he's still available. Go to the 29-minute mark of the March 19 edition of my Fantasy 15 podcast with pitching guru Paul Sporer of Baseball Prospectus to hear some high praise for Eovaldi. He throws hard, and if healthy he could surprise.
Relief pitcher: Francisco Rodriguez, Brewers (owned in 3.7 percent of FOXSports.com leagues) K-Rod is at least in a closer job share – and is probably the committee leader – for the Brewers while Jim Henderson (hamstring) is on the DL. The Brew Crew has lost six straight since Henderson went on the shelf, but they have to win sometime, right?
Digging deeper: Chris Perez is on the DL with shoulder issues, and Vinnie Pestano has been struggling since coming off the DL. If you're looking to speculate on Indians' saves, try young fireballer Cody Allen (0.2 percent owned), who has 33 strikeouts against seven walks in 25 innings. Closers need opportunity more than anything else, and it's easy to envision a scenario where Allen gets the big job.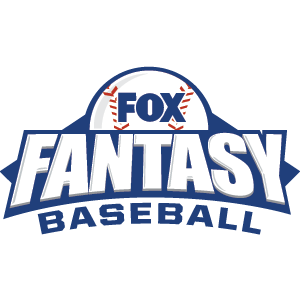 FOX Fantasy Baseball
Join or Create a Free League
Play Now!