Washington Nationals fantasy preview
Projected lineup
SS – Ian Desmond
2B – Danny Espinosa
3B – Ryan Zimmerman
LF – Michael Morse
1B – Adam LaRoche
RF – Jayson Werth
C – Wilson Ramos
CF – Rick Ankiel/Roger Bernadina
SP – Stephen Strasburg
SP – Jordan Zimmermann
SP – Gio Gonzalez
SP – Edwin Jackson
SP – Chien-Ming Wang
CL – Drew Storen
Five things to think about:
• Nineteen-year-old super-prospect Bryce Harper has a chance to make the Opening Day roster, and if he does it will mean that Werth shifts to center field and the Ankiel/Bernadina platoon is out. However, the guess here is that Harper will get some time – probably half a season – in Triple A. If you're not in a keeper league, let someone else reach for Harper.
• Espinosa can be a 20-20 man – he almost was last season – but make sure you have enough good batting-average guys to offset his miserable BA. I haven't seen a projection that has him over .250.
• Keep an eye on LaRoche, who missed most of 2011 with a torn rotator cuff. He averaged 25 homers over the previous five seasons, and should be rosterable in deep mixed and NL-only leagues as long as he stays healthy this spring.
• You want to bet on Strasburg's comeback? You'll need to pay for it, as his current ADP at Mock Draft Central is 65. As fantastic as Strasburg might be, he figures to be capped at about 160 innings. There's no margin for error if you pick him that high, and I probably wouldn't do it.
• Gonzalez still doesn't throw enough strikes, but facing a pitcher instead of a DH every time through opposing lineups, he might whiff 200 batters. As an SP3 in mixed leagues, he has upside.
Plus:
• Odd man out: John Lannan and Ross Detwiler figure to be the rotation outcasts. Speedy 2B Steve Lombardozzi doesn't have a bead on a starting job, but the Nats' website reported recently that he could get 250-300 at bats as a utility player. Watch your back, Mr. Desmond.
• Farm system: We already talked about Harper. 3B Anthony Rendon is a blue-chip prospect, but is unlikely to reach Washington for anything more than a September cup of coffee in 2012. Rendon has been working out at second base this spring, and if he can make the switch there it will have a nice impact on his fantasy value.
• Backup closer: Tyler Clippard is really good, but with Brad Lidge on the roster, he's the likely backup option if something happens to Storen.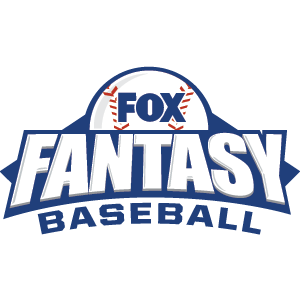 FOX Fantasy Baseball
Join or Create a Free League
Play Now!