Fantasy baseball waiver wire thoughts
"Sometimes when you win, you really lose, and sometimes when you lose, you really win, and sometimes when you win or lose, you actually tie, and sometimes when you tie, you actually win or lose." – Gloria Clemente
One of the more underappreciated quotes from the movie "White Men Can't Jump" encompasses the challenge of mastering fantasy baseball waiver wire claims.
"Fowler, what the hell are you talking about?" – You
Touche. The same could be asked of Clemente's message to Billy Hoyle (or anything Rosie Perez says on or offscreen). So, let's break up the wordy analogy:
"Sometimes when you win, you really lose."
You may win your top weekly waiver claim of "Joe Fantasy Stud," only to quickly learn he's at the end of his hot streak. The lightning in the bottle has fizzled and so to has your excitement of landing a game changer … that is, until your next waiver claim.
Historically, there are a number of reasons owners target a specific player on the waiver wire:
1) to increase production within a specific roto statistical category
2) to upgrade at a specific position due to scarcity (most notably second base – also known as "the flavor of the week" strategy)
3) Streaming (picking up, starting and dropping immediately) starting pitchers to maximize roto pitching stats (most common in leagues with no innings pitched limits)
With that known, here are some of the most active (added, dropped over and over again) waiver wire players from the 2012 fantasy season:
Hitters:
Chris Davis, BAL (.270 / 33 HR / 85 RBI)
Analysis: After mashing 38 home runs in 193 games with the Texas Rangers between 2008-2009, Davis fell off many fantasy owners' radars as his numbers dipped. In 2012 with the O's, Davis started off hot with nine homers, 23 RBI, 23 runs, and a .309 batting average by the end of May. However, by the time many notice (believed in?) his hot start, Davis batting average swooned the next three months, dropping it to .257 by the end of August. He finished with a strong kick with eight home runs, 17 RBI, 19 runs, while carrying a .337 average in September.
Nick Swisher, NYY (.272 / 24 HR / 93 RBI – now w/ CLE)
Analysis: Over the last three seasons, Swisher started slow with a .253 BA in April, .262 in May and few contributions in the power department. From June-August, Swisher's average soared above .290 with five home runs and 17 RBI per month. For a guy I project will finish with 25 homers, 85 RBI and 75 runs in 2013, keep him in mind towards the middle of May.
Daniel Murphy, NYM (.291 / 6 HR / 65 RBI / 10 SB)
Analysis: Mere hours before this article was published, Murphy was sent back to New York after experiencing discomfort in his midsection. The Mets expect him to return to spring training next week.
When it comes to fantasy baseball and the waiver wire, no other position sees action like second base. If you miss on your second basemen in the draft, chances are you will frequent the fantasy waiver wire for the shiny new toy in the box, the hot bat or somebody, not named Dustin Ackley, to chew out from a distance. It's at that time you'll target Murph. His fantasy stats won't blow you away, but he'll allow you to take a few steps back from the ledge. Assuming he plays 155 games, expect Murphy to hit .285-.290 with eight home runs, 60-plus runs and 60-plus RBI.
Other notable active waiver wire favorites: Kevin Youkilis (post-trade), Angel Pagan (SBs) and Justin Morneau
Pitchers:
Tommy Milone, OAK (13-10 / 137 K / 3.74 ERA)
Jarrod Parker, OAK (13-8 / 140 K / 3.47 ERA)
Analysis: The A's pitching staff was a mystery to many fantasy owners in 2012. The question that kept popping up was, "Are these guys for real?"
Despite his modest W-L record, Milone never finished a month with an ERA higher than 3.96. He also boasted a stretch where he pitched at least six innings in seven out of eight games.
Parker was clutch for the A's down the stretch. He posted a 4-1 September/October record with a 2.63 ERA and averaged more than five strikeouts per game, while lasting at least six innings in each start (6.83 IP/game).
Edinson Volquez, SD (11-11 / 174 K / 4.14 ERA)
Analysis: Before you assume Volquez was a only a streaming start when pitching inside PETCO Park, forget it. He was 6-5 at home (granted a 2.95 home ERA) and 5-6 (granted a 5.60 away ERA) for a better-than-most-expected 11-11 record. His popularity on the waiver wire was linked to an owners' need for strikeouts. Volquez's 174 punch outs ranked 17th in the National League last season. He struck out 67 between June and July with a 5-2 record (four "no decisions")
Wie-Yin Chen, BAL (12-11 / 154 K / 4.02 ERA)
Analysis: It's amazing what striking out 40-plus batters in a month will do for your waiver wire popularity. Chen, currently listed as the Orioles' SP2, struck out 41 last July or nearly seven per outing. His 7.19 K/9 rate ranked inside the top 20 in the American League last season.
Notable waiver favorites: Edwin Jackson (strikeouts), Jose Quintana (see May starts) and Barry Zito (streaming starts)
"Sometimes when you lose, you really win."
Remember when you really wanted "Joe Fantasy Stud" and ranked him first on your waiver priority list? Remember when you lost the waiver claim and were saddled with your second choice? Remember when "Joe Fantasy Stud No. 2" outperformed every other waiver claim for the week? You lost the battle, but won the weekly waiver war.
Don't become so fixated on the shiny new toy, sexy new name on the field that you lose perspective of those players that could boost your team's fantasy production.
Also, a slow start by your waiver wire claim should not automatically mean a demotion back to the land of misfit fantasy players. Be sure to observe statistical trends from that player's past before deciding his fate. This is also true of players you select in the draft.
Predicting the Most Active Fantasy Baseball Waiver Wire Options for 2013
American League Watch List
Catchers
A.J. Pierzynski, TEX
Infielders
Emilio Bonifacio, TOR
Pedro Ciriaco, BOS
Jed Lowrie, OAK (will be very popular)
Carlos Pena, HOU
Jeff Keppinger, CWS
Mark Reynolds, CLE
Jurickson Profar, TEX (may be odd man out)
Outfielders
Nolan Reimold, BAL
Andy Dirks, DET
Justin Morneau, MIN
Ryan Doumit, MIN
Rajai Davis, TOR
Nick Swisher, CLE
Jarrod Dyson, KC
Josh Donaldson, OAK
Raul Ibanez, SEA
Pitchers
Felix Doubront, BOS
Phil Hughes, NYY
Jason Vargas, LAA
Josh Johnson, TOR
Vance Worley, MIN
Trevor Bauer, CLE
A's SP3, 4 and 5, OAK
White Sox closers (Addison Reed, Matt Thornton and Jesse Crain)
National League Watch List
Catchers
Wilin Rosario, COL
Infielders
Donovan Solano, MIA
Michael Young, PHI
Darwin Barney, CHC
Logan Forsythe, SD
Everth Cabrera, SD
Pedro Alvarez, PIT
Garrett Jones, PIT
Chris Nelson, COL
Josh Rutledge, COL
Brandon Belt, SF
Outfielders
Juan Pierre, MIA
Denard Span, WAS
Starling Marte, PIT
Angel Pagan, SF
Jon Jay, STL
Jason Kubel, ARI
Pitchers
Julio Teheran, ATL
Mike Fiers, MIL
Edwin Jackson, CHC
Ross Detwiler, WAS
Homer Bailey, CIN
Lance Lynn, STL
Wade Miley, ARI
Kenley Jansen, LAD
Just remember the goal of any successful waiver claim is to be out in front of it. The "it" comes in various forms and can be defined in different ways, but you want it. Some of the names listed above will be drafted and never reach your league's waiver wire in 2013. However, many will bounce on and off the waiver throughout the season. I'll be sure to update this list throughout spring training as depth charts, injuries and other fantasy notes become known.
"Sometimes when you win or lose, you actually tie, and sometimes when you tie, you actually win or lose."
I still have no idea what Gloria meant by this. Perhaps, Donovan McNabb could shine some light on the hidden message.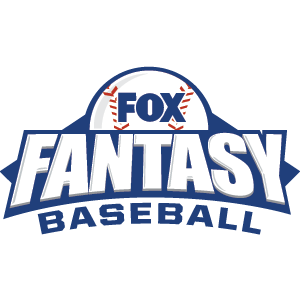 FOX Fantasy Baseball
Join or Create a Free League
Play Now!