Assets becoming increasingly available on the waiver wire
We are not a culture of fidelity or longevity. A quick glance at the marriage landscape will reinforce this belief: over half our matrimonies end in divorce. (Although, for those keeping score at home, Belgium is the world leader in separations at 71 percent. Keep that nugget in mind when falling hard for that vixen in Brussels this summer.)
Relationships are not the only forum for this ephemeral sentiment. Rapid advancements in technology, along with good ol' peer pressure, have made the concept of updating a socially-imposed mandate. Cell phones, computers, televisions, cars, houses, careers – we're never totally content because there's always something out there that's better. Not saying that trying to improve one's situation or predicament is ill-advised; far from it. However, we often mistake change as advancement, and that's simply not the case.
This "grass is greener" mindset even appears in fantasy baseball, verified by your league's waiver wire. A contingent of high-drafted players are suddenly without teams, causalities of owners' desires in attaining flavors of the month.
Despite slow starts, these entities are more than capable of fulfilling their preseason forecasts. Using the FOXSports.com Fantasy Baseball Add/Drop tool, here are the players becoming increasingly available that warrant a roster spot, along with their ownership rates:
Archer's 2013 line seemingly waves some red flags (4.07 FIP, .253 BABIP), but these numbers partially derive from Tampa's progressive defensive positions. The only real worry with Archer concerns the Rays' offense, as Tampa looks like one of the weaker lineups in the league. While this could dent his win total, look for Archer to post strong ERA, WHIP and K numbers, making his acquirement a must.
His fantasy value has taken a dip with the loss of 2B eligibility. Moreover, I'm not a big proponent of Mariners hitters due to an uncharitable work environment. (Not Seattle – as a coffee beau, that place is heaven. Referring to Safeco Field, which remains Gehenna for hitters even after the altered ballpark dimensions.) But with slim pickings at hot corner, Seager is one of the few bats you can count on to produce.
Although this is his eighth year in the Show, Butler is turning 28 this Friday, calming any worries that the slugger is losing swing speed or muscle. The only detriment Butler has is his position eligibility, or lack thereof. Still, Butler's average and decent power numbers will justify his usage in your utility spot.
Joel Beall is a writer for FOXSports.com and WhatIfSports.com. He lives with a Golden Tee machine and a jump shot that's currently broken. Reach Joel on Twitter @FOXSportsBeall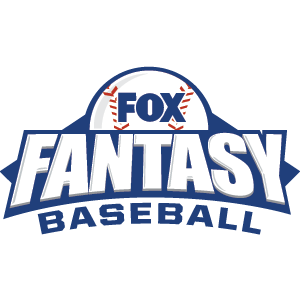 FOX Fantasy Baseball
Join or Create a Free League
Play Now!