Fantasy baseball waivers: Week 8
Ready to cut bait on some players? Me too, as discussed in today's Fantasy 15 podcast. With that said, here's our latest edition of Free Agent Frenzy.
Please note that, as in past seasons, no player will be mentioned in this space more than once in a four-week span, because we don't want to beat you over the head all year long about the same players.
Let's get going!
Catcher: Yasmani Grandal (owned in 0.4 percent of FOXSports.com leagues) Grandal is due back from his 50-game PED suspension on May 28. In two years as a minor leaguer, he showed good power, plenty of patience, and some very good batting averages. He could be a top-15 fantasy catcher right away.
Digging deeper: David Ross's (0.3 percent owned) .237 career BA is pitiful, but he has 88 home runs in just over 2,000 plate appearances, which is pretty good. Ross has four homers in 43 at bats so far this season thanks to the hitter-friendly confines of Fenway Park. Even as a platoon player, he can have value in AL-only leagues, and maybe even some deep mixed formats.
First base: Mitch Moreland (owned in 26.3 percent of FOXSports.com leagues) While we shouldn't get too excited about Moreland's early-season power surge, he is hitting more fly balls this year, and that could result in an uptick to the 25-home run range. If you're tired of waiting for, say, Paul Konerko or Ike Davis, Moreland is an interesting replacement possibility.
Digging deeper: Thanks to Garrett Jones' ability to play the outfield, Gaby Sanchez (0.8 percent owned) gets more playing time than your average righty-hitting platoon first baseman. Try to forget about Sanchez's bad 2012, and look to his 19-homer average in 2010-11. Even in a limited role, he could potentially hit 12-15 and be helpful in a deep mixed league.
Second base: Emilio Bonifacio (owned in 3.6 percent of FOXSports.com leagues) Mr. Super Utility has appeared at second base, left field and center field this month, and has four stolen bases in his last eight games. If you need speed, here it is, even in a not-quite-regular role.
Digging deeper: Adam Rosales (0.2 percent owned) isn't special, but he plays more often than not while shuttling between 2B and SS. AL-only owners looking for a few runs and RBI from the middle infield should check him out.
Third base: Brett Lawrie (owned in 62.5 percent of FOXSports.com leagues) Lawrie would have to hit .300 and go 30-30 to justify the hype he got before the 2012 season, but now the pendulum has swung too far the other way. Lawrie's ownership percentage is higher than we usually like to use in Free Agent Frenzy, but he's been dropped enough to make us take notice. Lawrie may be struggling, but even if he repeats last season – .273, 11 HR, 13 SB, 73 R in 125 games – he's worth a free-agent pickup in most leagues.
Try to name 10 third basemen you'd rather have. Go ahead – I'll wait.
Digging deeper: Being a jack-of-all-trades doesn't help you much on some teams, but it's good if you're a Ray. Ryan Roberts (2.1 percent owned) has appeared at first base, second base and third base this season, and figures to once again reach double digits in home runs and stolen bases. Your deep mixed league squad can probably use his talents and versatility.
Shortstop: Everth Cabrera (owned in 29.3 percent of FOXSports.com leagues) Cabrera is second in the majors with 13 stolen bases, behind super-Brewer Jean Segura. He needs to be owned in all formats, now!
Digging deeper: Mike Aviles (1.2 percent owned) qualifies only at shortstop for the time being, but he's tracking toward 250 at bats as a utilityman for the Indians. He could provide a half-dozen homers and steals for your AL-only team.
Outfield: Adam Eaton (owned in 7.2 percent of FOXSports.com leagues) Remember the preseason hype surrounding this guy? His low ownership level suggests that people have forgotten about him, but you shouldn't. Eaton is in the midst of a rehab assignment that should have him back with the D-backs in a week or so, and he has four steals in his last three games after swiping 40 bags between the minors and majors last season. Eaton could encounter some short-term playing time issues due to the hot start of A.J. Pollock, but he'll probably settle into a regular role soon and start wreaking havoc on the basepaths. If you want to stash Eaton, do it soon.
Digging deeper: Gregor Blanco (0.5 percent owned) is the lefty (a.k.a., busier) half of a left-field platoon for the Giants, and could swipe 20 bases with a decent batting average. Check his availability in your NL-only league.
Starting pitcher: Edwin Jackson (owned in 3.7 percent of FOXSports.com leagues) Entering Friday's start against the Mets, Jackson had a 6.02 ERA but a 3.51 FIP – some bad luck with balls in play (.333 BABIP) and stranding runners (54.7 LOB%) suggests that his fortunes will improve. Jackson still walks too many people, but look to his 2011-12 numbers to see what's possible. I like his Ks and ground balls.
Digging deeper: Jordan Lyles (0.1 percent owned) has an 8.36 ERA in three starts? Yikes! But look deeper, and you'll see that one bad start (eight earned runs in four innings) was accompanied by two decent ones, and that Lyles is whiffing almost a batter per inning. He's 22 and somewhat talented. Take a chance, AL-only owners.
Relief pitcher: Heath Bell, Diamondbacks (owned in 14.9 percent of FOXSports.com leagues) Bell took over as the D-backs' closer when J.J. Putz got hurt, and seems to be pitching like he did in 2009-11 as opposed to the batting-practice hurler we saw in 2012. He's a no-brainer pickup.
Digging deeper: Fireballing Carter Capps (0.3 percent owned) may have a 4.35 ERA, but he's whiffed 27 batters against four walks in 20 2/3 innings. Even if he doesn't take over the closer role in Seattle, he's pacing toward 100 strikeouts, and that can help many deep-mixed rosters. He's also an obvious grab in AL-only leagues.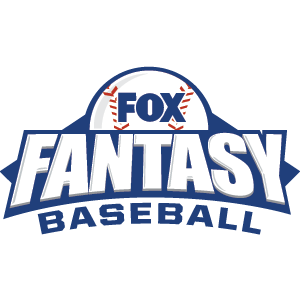 FOX Fantasy Baseball
Join or Create a Free League
Play Now!