Fantasy baseball waiver wire pick-ups
Roy Halladay, Hanley Ramirez (again), Coco Crisp – they're dropping like flies, folks! With that said, here's our latest edition of Free Agent Frenzy.
Please note that, as in past seasons, no player will be mentioned in this space more than once in a four-week span, because we don't want to beat you over the head all year long about the same players. Let's get going!
Catcher: Jarrod Saltalamacchia, Red Sox (owned in 14.5 percent of FOXSports.com leagues) Salty is striking out at a horrific rate, but he has four home runs in 97 plate appearances, and as a lefty hitter he's the busier half of a platoon with David Ross. He doesn't need to be perfect for you – just adequate.
Digging deeper: Geovany Soto (0.6 percent owned) hit 23 home runs with an .868 OPS … in 2008. Those days are long gone, but he's averaged 14 per year since then, and will play most days over the next couple of weeks for the Rangers while A.J. Pierzynski is on the DL.
First base: Chris Carter, Astros (owned in 4.9 percent of FOXSports.com leagues) Speaking of whiffs, Carter is on pace to strike out 1,047 times* this season. However, he has big-time power, and will probably finish the season with 30 homers. That's nice if you're picking up a free agent. (* – denotes that number may have been slightly exaggerated)
Digging deeper: With A's outfielders disappearing every day, Daric Barton (0.0 percent owned, like former United States Senator John Blutarsky) has been called up to platoon with Nate Frieman while Brandon Moss plays some outfield. Barton's best offensive weapon is an ability to draw walks, and while that doesn't directly help fantasy owners much, it will help him get on base and score some runs.
Second base: Kelly Johnson, Rays (owned in 14.6 percent of FOXSports.com leagues) So, Johnson tends to have some batting average issues. He has averaged 21 homers and 14 steals over the last three seasons, and is tracking toward similar numbers in 2013. Why he's not owned in all leagues is a mystery.
Digging deeper: Derek Dietrich (0.0 percent owned) was called up from Double A to fill in at second base for the Marlins, who have been bitten badly by the injury bug. Dietrich will probably struggle, but he has better than average pop for a middle infielder, and should be considered in NL-only leagues. He's currently listed at SS on FOXSports.com, but will have 2B eligibility soon.
Third base: Trevor Plouffe, Twins (owned in 11.2 percent of FOXSports.com leagues) If you need a modestly powerful replacement for Hanley Ramirez or Kevin Youkilis, Plouffe isn't terrible. He'll probably match last season's 24 home runs. Yes, that's a tepid endorsement, but the rules of the column dictate that I can't recommend Jedd Gyorko (18.5 percent owned) or Nolan Arenado (24.5 percent owned) again just yet. Unless I just did.
Digging deeper: Why is Juan Uribe (0.2 percent owned) suddenly walking all the time after a long, hack-filled career? Heck if I know, but he's playing just about every day, and might surprise his NL-only owners with a homer here and there.
Shortstop: Dee Gordon, Dodgers (owned in 3.6 percent of FOXSports.com leagues) Gordon just stole second and third while you checked his availability in your league. His thievery ranks with the best of them, and he'll rack up steals even if he doesn't hit much. Unless Gordon falls on his face, he'll have a job for the next month and steal seven or eight bases. And if he keeps the job, with Hanley Ramirez moving to third base … whoa.
Digging deeper: Hey, Adeiny Hechavarria (0.6 percent owned) has a homer and seven RBI since Sunday. What's that? All the RBI came on Sunday? Fine, but last season Hechavarria had eight homers and eight steals between Triple A and the majors. His bat isn't terrible for a deep mixed league shortstop, and he's eligible at third base as well.
Outfield: Nate Schierholtz, Cubs (owned in 6.5 percent of FOXSports.com leagues) Our friend Jeff Erickson from RotoWire named Schierholtz as an under-the-radar pickup on Wednesday's Fantasy 15 podcast. Schierholtz sits against some lefties, but he has a decent little power-speed package that can help if you're looking for an alternative to one-dimensional players.
Digging deeper: The Astros have a handful of outfielders who might get chances, and Justin Maxwell is due off the DL in a month. However, speedy Jimmy Paredes (0.0 percent owned) has batted second and played right field in all three games since being called up earlier this week. Paredes had 13 homers and 39 stolen bases between Triple A and the majors last season, so AL-only owners should definitely check him out.
Starting pitcher: Jose Fernandez, Marlins (owned in 15.8 percent of FOXSports.com leagues) So much for Fernandez being "rushed" to the majors at age 20. It's still early, and he's probably going to get shut down somewhere around 170 innings, but Fernandez has a 3.48 ERA, a 1.06 WHIP and 32 strikeouts in 31 innings over six starts. He's got tons of talent, and might already be figuring out how to use it.
Digging deeper: After seeing Scott Kazmir (2.3 percent owned) whiff 10 A's in six innings on Thursday, I'm about ready to take a flier on him in any format as long as it doesn't require a major FAAB/waiver priority investment.
Relief pitcher: Jose Veras, Astros (owned in 1.5 percent of FOXSports.com leagues) Fantasy owners are beginning to scoop up Kevin Gregg and Heath Bell, but what about Veras, who has four saves, misses plenty of bats, and didn't have to wait for other pitchers to falter in order to get his job? Before you say, "But he's on the ASTROS!," remember that bad teams win close games because they're not good enough to blow people out. The Astros will probably win about 60 games, 40 of them by the trade deadline (when Veras might be trade bait). How many of those 40 do you think Veras can save? Fifteen or 20, maybe?
Digging deeper: It's just like old times for Rays closer Fernando Rodney, who once again is unable to throw strikes. Rodney (9 BB in 11 2/3 IP) has been so shaky that it's time to start speculating on potential successor Joel Peralta (0.9 percent owned), who has a 2.91 ERA with 211 strikeouts in 198 innings over three-plus seasons in Tampa.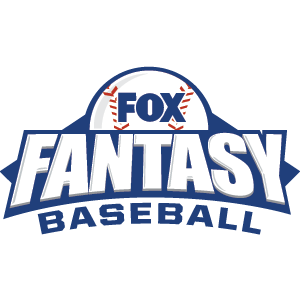 FOX Fantasy Baseball
Join or Create a Free League
Play Now!