Fantasy baseball waiver adds Sept. 4
Welcome to the latest edition of "Free Agent Frenzy," which will try to steer you in the right direction when trying to fill roster spots.
Note: Ownership percentages below are from FOXSports.com leagues. We'll try to stick to the general rule that no player will appear twice in Free Agent Frenzy during a four-week period.
Catcher
Standard Leagues: What the heck has gotten into John Jaso (3.1 percent owned) this season? The guy is batting .272 with eight homers and an .839 OPS in 239 at bats, and plays just about every day for the Mariners as either a catcher or DH. Whatever's going on, if you need a catcher and don't want one of the usual .220, 20-homer guys, Jaso is a nice alternative.
Deep Leagues: Erik Kratz (2.3 percent owned) has eight homers and a .940-plus OPS in 100 at bats since being called up to replace Carlos Ruiz. Ruiz might come off the DL in the first half of this month, but since the Phillies are out of contention, they can ease his load by playing Kratz on a semi-regular basis, or simply choose to keep Ruiz sidelined (which has been rumored). Kratz tore the cover off the ball at Double A this year as well, so expect him to hit enough to be useful even if he ends up in a part-time role. For the next week or two, he should remain really good.
First Base
Standard Leagues: Texas' Mitch Moreland (12.4 percent owned) has missed some time this season due to injury, making it easy to overlook that his 15 home runs have come in only 258 at bats. He's helpful if you need power, and qualifies in the outfield as well.
Deep Leagues: Speaking of power, Oakland's Chris Carter (2.7 percent owned) has 13 homers and a .955 OPS in just 164 at bats. Carter strikes out a ton, and his batting average will probably drop from its current .270-ish level, but if you need a handful of homers from someone in September, it'll be hard to find a fantasy free agent more capable than Carter.
Second Base
Standard Leagues: After slumping in June and July, Mariners 3B Kyle Seager (35.8 percent owned) has come alive lately, hitting four homers and stealing a couple of bases in August. For the season, Seager has 15 homers, 77 RBI and 11 stolen bases, and qualifies at both second and third bases. Not bad, right?
Deep Leagues: Jamey Carroll (3.4 percent owned) has become the Twins' everyday second baseman. Though Carroll's batting average is down this season (.255, compared to .274 career), his .296 average in August raises hope that he's on his way to reaching his usual level. Carroll will only help you in BA, runs and maybe in steals, but in deeper formats, moderate production in an everyday role can be OK. Carroll qualifies at 2B/3B/SS.
Third Base
Standard Leagues: It sounds like Todd Frazier could bat .765 with 97 home runs, and Dusty Baker would still give Scott Rolen (2 percent owned) most of the playing time at third base down the stretch because he's a proven veteran. Whether we agree with Baker or not, you need to play the hand you're dealt. Rolen has actually been fine lately, batting .296 with three homers and 18 RBI in 125 at bats during July and August. He'll probably get a couple of days off each week as the Reds try to keep Frazier's bat in the lineup, and staying fresh should help his production.
Deep Leagues: Tampa Bay's versatile Jeff Keppinger (9.6 percent owned) is batting .331 with six homers, and qualifies at 1B/2B/3B. He'll keep playing just about every day for the Rays, and with a .287 career BA, there's no reason to believe he'll stop hitting. Keppinger is the perfect infield backup in daily lineup leagues.
Shortstop
Standard Leagues: Whoooosh! San Diego's Everth Cabrera (0.5 percent owned) has 25 stolen bases on the season, including seven in August. You know bow many middle infielders had more swipes in August? Two – Alcides Escobar and Jose Altuve. Cabrera is an ideal addition if you need speed down the stretch.
Deep Leagues: Donovan Solano's (2.1 percent owned) minor-league track record doesn't suggest much, but he's playing every day and hitting a high percentage of line drives. That's helping him bat .290 right now, and as an everyday player, it should help him score enough runs to assist owners in very deep mixed leagues (16-teamers, maybe). Solano's versaitility (2B/3B/SS/OF) is a nice bonus. Everyone isn't a superstar, you know.
Outfield
Standard Leagues: Why doesn't anyone like Milwaukee's Norichika Aoki (3.1 percent owned)? He has more power than most guys with strong stolen-base production, has 22 stolen bases, and is scoring runs at a very good clip (44 in his last 77 games). When you're a leadoff hitter that gets on base at an above-average rate, having Ryan Braun batting two slots behind you is pretty cool.
Deep Leagues: Moises Sierra (0.1 percent owned) figures to be the Blue Jays' everyday right fielder in the wake of Jose Bautista's season-ending wrist injury. Sierra is batting .286 with 20 home runs and eight stolen bases between the minors and majors, and while Las Vegas might have helped his homer total, his history suggests a decent blend of speed and power. In an AL-only league, if I offered you a replacement outfielder who could get you three homers and three steals this month, would you take him?
Starting Pitcher
Standard Leagues: Jon Niese (44.9 percent owned) is one of fantasy baseball's underrated starters. The Mets' lefty ranks 23rd in WHIP (1.17), 31st in ERA (3.55) and 38th in strikeouts (138). So why is he only the 69th most-owned starter around here? You got me.
Deep Leagues: Patrick Corbin (2.7 percent owned) isn't great, and he pitches in a tough home park, but any starter with a K/BB ratio of better than three-to-one is worth a look in deeper formats. Corbin has walked just 17 batters in 64 innings as a starter, and control like that will help keep him out of trouble. Give him a look in deeper mixed formats.
Relief Pitcher
Standard Leagues: After coming off the DL in mid-August, Andrew Bailey (27.6 percent owned) appears to have taken over the Red Sox closer job. Alfredo Aceves' recent tantrum-fueled suspension came as the result of a Bailey save, and Aceves has appeared mostly in non-save situations since. Thanks, Bobby V!
(Note: This suggestion overlooks the fact that the Red Sox might not win another game until 2013, as I think that's somewhat unlikely.)
Deep Leagues: While Kenley Jansen is out, Dodgers manager Don Mattingly said last week that Ronald Belisario and Brandon League (46.3 percent owned) will share the closer's role. Belisario (1.6 percent owned) got the first post-Jansen save on Wednesday, League got the next one on Saturday, and Belisario got a win on Sunday after entering with the Dodgers down a run. That's not enough evidence from which to draw a conclusion, and while I'd rate Belisario and League about even at the moment, Belisario is far more widely available.
See you here next week!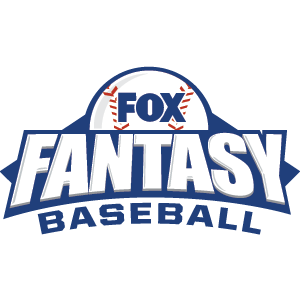 FOX Fantasy Baseball
Join or Create a Free League
Play Now!