Colvin, Roberts tempting fantasy adds
Welcome to the latest edition of "Free Agent Frenzy," which will try to steer you in the right direction when trying to fill roster spots.
Note: Ownership percentages below are from FOXSports.com leagues. We'll try to stick to the general rule that no player will appear twice in Free Agent Frenzy during a four-week period.
Catcher
Standard Leagues: A.J. Ellis (23.5 percent owned) isn't a great hitter, but he plays just about every day, possesses an above-average walk rate (which will help him score runs), and won't kill your batting average. If you can't stomach the .220 guys with power that dominate fantasy free-agent catcher lists, Ellis is an interesting alternative.
Deep Leagues: Yan Gomes (0.1 percent owned) projects to share time with Jeff Mathis in Toronto while J.P. Arencibia is out – "two to three days a week," according to manager John Farrell – and could get some time at first base and third base as well. Gomes had 11 homers with a .976 OPS in 65 games at Triple A this season. More importantly, did you see the reference to Jeff Mathis two sentences ago? He can't hit, so you should try to grab Gomes in your AL-only league.
First Base
Standard Leagues: Three cheers for Coors Field! Tyler Colvin (8.6 percent owned) is playing mainly in the outfield for the Rockies, but qualifies here as well. He has 13 homers with an .857 OPS in 226 at bats this season. Unless Colvin's home park changes, his quality production should continue.
Deep Leagues: Mike Carp (0.7 percent owned) will be the Mariners' regular first baseman in the wake of Justin Smoak's well-deserved demotion to Triple A. Carp hit 33 home runs between Triple A and the majors last season, and should be able to whack 10 homers down the stretch for your fantasy squad. I made too many fantasy bets on Smoak this season, and he's dead to me.
Second Base
Standard Leagues: Ryan Roberts (43.5 percent owned) has started five consecutive games at third base for his new squad in Tampa, and could keep doing so since Evan Longoria's return from the DL is apparently going to include lots of time at DH, as he's not fully healthy. Roberts qualifies at second base and third base, and is a moderately productive power-speed guy (19 HR/18 SB last season, 7 HR/6 SB this year). You could do worse up the middle.
Deep Leagues: Yuniesky Betancourt (3.6 percent owned) is a better fantasy player than real player, but that's not saying much. He seems to be playing just as often as platoon-mate Chris Getz, and has a respectable seven homers in 207 at bats this season. Your guess is as good as mine as to why the Royals haven't recalled hot-hitting minor leaguer Johnny Giavotella (10 HR, .947 OPS at Triple A), but until they do, Yuni can be a useful fantasy commodity in AL-only and even very deep formats.
Third Base
Standard Leagues: Pedro Alvarez (42 percent owned) is batting .230 and striking out in more than 30 percent of his plate appearances, as we all feared in the preseason. He also has 21 home runs and 58 RBI. Sometimes, this game isn't all that complicated.
Deep Leagues: Eric Chavez (1 percent owned) is likely to get the majority of playing time at third base for the Yankees while Alex Rodriguez is on the shelf for the next 6-8 weeks. Chavez has eight homers in 163 at bats this year, and should continue to benefit from Yankee Stadium's short porch in right field. If Babe Ruth came back to life today, he'd look at the stadium's dimensions and say, "Keeeeeeed, that's a short porch." Or something like that.
Shortstop
Standard Leagues: Twenty-two-year-old Josh Rutledge (10.1 percent owned) came up from Double A two weeks ago to man shortstop for the Rockies in Troy Tulowitzki's absence. Rutledge had 13 homers and 14 steals in the minors, is batting .379 so far, and should get plenty of time to play since Tulowitzki is in danger of missing the rest of the season (though he did start hitting off a tee last week). Players as young as Rutledge often struggle, but his power-speed combo makes for an interesting pickup.
Deep Leagues: Donovan Solano (0.1 percent owned) projects to get a decent share of the playing time at third base for the Marlins following the departure of Hanley Ramirez. You know why I'm recommending Solano to NL-only owners? Playing time, and the three steals he's had in his last six games. Why did Solano, who showed little speed and not much hitting ability in six minor-league campaigns with the Cardinals, swipe two of the Marlins' seven bases in the team's first post-Hanley game? Is he faster than we thought? Will the team suddenly get more aggressive after trading away a good hitter? They did steal four more bases on Sunday. Deep leaguers should always look for guys that play, but this week's events have my spider sense tingling. Just don't pay too much for Solano, either in FAAB dollars or waiver priority.
Outfield
Standard Leagues: Starling Marte (5.5 percent owned) hit 12 homers with 21 stolen bases before his callup from Triple A, and slugged a homer on the first big league pitch he saw on Thursday night. He'll lead off for the Pirates, and should be picked up immediately in all formats.
Deep Leagues: How is Carlos Gomez (4.5 percent owned) so lightly owned? I always thought he was a "you can't steal first base" kind of guy, but he's been prying the center field job away from his more annoying, er, flamboyant teammate Nyjer Morgan, and owns a terrific fantasy stat line of nine homers and 18 stolen bases in 207 at bats. Gomez should be owned in any league as long as his recent power surge continues.
Starting Pitcher
Standard Leagues: Oakland's A.J. Griffin (11.1 percent owned) has a 2.25 ERA with 29 strikeouts against eight walks in 36 innings over six starts since his promotion. The 24-year-old Griffin is a soft-tossing righty, but he throws strikes and has posted some pretty low ERAs in the minors since the beginning of 2011 (not a large sample, admittedly). Griffin's .230 BABIP and high percentage of stranded runners suggest that luck has played a part in his success, but it hasn't ALL been luck. Try to ride out his streak for awhile.
Deep Leagues: We say it here all the time: Beware of rookie starters, no matter how talented they are. The rule even applies to guys like Matt Harvey (15.8 percent owned), who whiffed 11 Diamondbacks in five-and-a-third scoreless innings during his major-league debut last Thursday. With that said, it's not like you can't pick up Harvey in a deep league and hope for the upside to pan out. Just don't be shocked if he gets knocked around a bit, and be prepared to cut him if necessary.
(Note: Though Harvey was owned in a lot fewer leagues when selected for this spot last Friday, we think you can still grab him in many deep mixed leagues, so we left him here.)
Relief Pitcher
Standard Leagues: To paraphrase Rick Pitino, Sergio Santos (shoulder surgery) isn't walking through that door! Casey Janssen (20.3 percent owned) has 13 saves in 14 chances as Santos' replacement in Toronto, with a 2.27 ERA and 41 strikeouts against six walks in 39 2/3 innings. Saves aside, please do me a favor and try to find 10 closers with better numbers than those.
Deep Leagues: Francisco Cordero has already started to implode as the Astros' closer, so Wilton Lopez (0.4 percent owned) could be next in line. Lopez doesn't have the usual wipeout closer stuff, but he owns an average strikeout rate, throws plenty of strikes and induces TONS of ground balls. You, and the Astros, could do a lot worse.
See you here next week!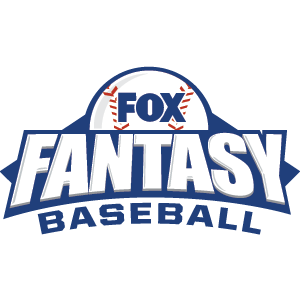 FOX Fantasy Baseball
Join or Create a Free League
Play Now!