Despite slump, LaHair still has value
Welcome to the latest edition of "Free Agent Frenzy," which will try to steer you in the right direction when trying to fill roster spots.
Note: Ownership percentages below are from FOXSports.com leagues. We'll try to stick to the general rule that no player will appear twice in Free Agent Frenzy during a four-week period.
Catcher
Standard Leagues: The standard FOXSports.com game format calls to start only one catcher at a time, but that's still no reason for Colorado's Wilin Rosario (10.5 percent owned) to be available in almost 90 percent of leagues. If you've never heard of Coors Field, it's a really nice, friendly, homer-happy place that sits a mile above sea level. Rosario is actually hitting better on the road than at home, but his home park will come in handy at some point. He could hit close to 30 home runs, for crying out loud.
Deep Leagues: Jason Castro (0.3 percent owned) doesn't have a high ceiling as a hitter, but he's now getting a large majority of the playing time for the Astros, and his slow start hides the fact that he's posted a respectable .755 OPS since the beginning of May. Castro's modest skills and probability of posting decent counting stats (he ranks in the top 25 among catchers in runs and RBI) make him a target in deeper-than-standard formats.
First Base
Standard Leagues: Rizzo, Rizzo, enough about Anthony Rizzo. Just because Bryan LaHair (38.8 percent owned) has moved to the outfield and isn't hitting .850 anymore, it doesn't mean we should forget about him. LaHair should hit close to 30 homers with a non-disastrous BA (.270?), and qualifies at both first base and outfield. His power is better than average, even at this position.
Deep Leagues: Nationals' manager Davey Johnson seems to like rookie Tyler Moore (1.7 percent owned), and has been getting the slugging lefty into the lineup quite a bit lately. Moore swatted 40 homers between Double A and Triple A last season, and has already hit four in 26 games as a Nat. When Jayson Werth comes back, Moore could have playing-time issues. Until then, he'll keep playing if he keeps going yard … and he just might do that.
Second Base
Standard Leagues: Chris Nelson (6.5 percent owned) has been playing more second base than third base lately for the Rockies, but he qualifies at both spots. He's never been a stud, but at this cesspool of a position, a guy with double-digit homer pop and a decent batting average can be a worthwhile pickup.
Deep Leagues: Logan Forsythe (0.3 percent owned) hasn't been bad as the Padres' new everyday second baseman, with a .738 OPS in 21 games. Forsythe had eight homers and 11 stolen bases in 108 games last season between Triple A and the majors, and also qualifies at the hot corner. It's hard to find a lot of productivity this deep at the keystone, but Forsythe can be useful. He even flashed some speed by stealing two bases on Sunday. Woot!
Third Base
Standard Leagues: Casey McGehee (4.4 percent owned)? Really? Yep. McGehee has been getting decent time at first base lately for the Pirates, and has shown his usual modest power. There's a chance that if the Bucs get more outfield production from someone – anyone! – Garrett Jones could return to his busier-half-of-the-platoon role at first base, and McGehee would become a playing-time casualty. Until that happens, grab McGehee if you need a short-term fill-in. In some leagues, you'll be able to do better, but in others you might not.
Deep Leagues: Should a flier on Greg Dobbs (0.2 percent owned) be considered fantasy dumpster-diving? You bet. Still, he's playing more than half the time right now because his team doesn't have enough people that can hit (not that Dobbs is a big bopper himself, of course). Dobbs qualifies at 1B/3B/OF, and can be expected to post a decent batting average. Think about him in NL-only leagues if available, or maybe even really deep mixed formats.
Shortstop
Standard Leagues: Marco Scutaro (33.2 percent owned) is playing shortstop every day for the Rockies in the absence of Troy Tulowitzki, and batting .284 while pacing for 10 homers, 80-90 runs and 12-15 stolen bases. Scutaro is a decent-hitting middle infielder who's tearing it up at Coors Field. Sometimes, the reasons for picking a guy up can be that simple.
Deep Leagues: Is Drew Sutton (0.0 percent owned) here because he had a 20-20 season as an Astros' farmhand in 2008? Maybe that's a small part of the reason, as he hasn't gotten a full season's worth of at bats since. Sutton has already spent time with the Braves, Rays and Pirates organizations this year, but he might have found a situation where he can put his decent hitting skills to good use. Sutton is versatile, qualifying at shortstop and third base while playing five games in left field so far for the Pirates. Also, Pittsburgh's incumbent shortstop, Clint Barmes, <i>can't hit at all</i> (.530 OPS). Sutton might be a longshot as he doesn't yet have a regular position, but he has some fantasy upside. I'd love to grab him in an NL-only league.
Outfield
Standard Leagues: Coco Crisp (34.4 percent owned) is a better-than-average fantasy speed demon due to his modest power (eight homers in both 2010 and 2011) and solid batting average (.273 career). Crisp has also stepped up his basestealing efforts over the last two seasons, swiping 49 last year and already posting 16 thefts in 54 games in 2012. For a guy whose previous career high was 32, that's pretty good, and with the A's being among MLB's leaders in stolen bases – how else would they score? – Crisp's thievery should continue.
Deep Leagues: Stash time! The Royals have hinted that super-prospect Wil Myers (0.3 percent owned) will be called up sometime in July. Myers has been wrecking minor-league pitching this season, with 27 homers and an OPS of around 1.100 between Double A and Triple A. The same caveat we gave here last week about Rizzo applies to Myers – at age 21, bumps in the road should be expected. However, in any league deeper than a standard mixed format, Myers has a good chance to be a fantasy asset in the near future. In keeper leagues, he's probably gone already.
Starting Pitcher
Standard Leagues: Gee, Gavin Floyd's (10.5 percent owned) 4.91 ERA is ugly. However, despite Sunday's forgettable outing against the Yankees, it's been improving lately, and his career-best K/BB rate hints at better things to come. In four-plus years as a full-time starter, Floyd has posted a 4.17 ERA, so we're not suggesting that he'll suddenly become a fantasy stud. However, his peripheral stats suggest that he's probably good enough to be rated above the usual daily streamers at this point. Give Floyd a chance if you have someone hurt or killing your stats.
Deep Leagues: Since it's Anthony Rizzo Week (™) in MLB, we should point out that Andrew Cashner (2 percent owned) is the guy the Padres received in return for Rizzo over the winter. Sounds terrible, right? Maybe, but Cashner has really good stuff, and had a strong starting debut for the Pads last Thursday. The fact that he'll pitch half his games in PETCO Park is enough for me to take a chance on him in deeper formats, even with his questionable control.
Relief Pitcher
Standard Leagues: In mid-June, Mariners manager Eric Wedge backed off his earlier claim that Brandon League would regain his closer's role soon. That's good, because fireballing Tom Wilhelmsen (10.6 percent owned) has been terrific, picking up six saves in June and not allowing a run since May 25. It sounds like Wilhelmsen will need to pitch his way out of the job, and when you throw strikes and miss bats (10.93 K/9) like he does, that doesn't seem likely. All closers are volatile, but Wilhelmsen is a widely available one with a good grip on his job.
Deep Leagues: Rockies' setup man Rex Brothers (0.1 percent owned) has 43 whiffs in 30 innings, and has been throwing more strikes (3 BB in 14 2/3 IP) since a brief, control-related demotion to the minors in May. If the floundering Rox get a good offer for closer Rafael Betancourt before the trade deadline, Brothers could luck his way into some saves. Even if he doesn't, his sky-high K rate is good to own in many formats.
See you here next week!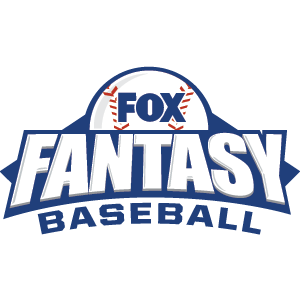 FOX Fantasy Baseball
Join or Create a Free League
Play Now!