Fantasy Baseball Waiver Wire Targets
Roy Halladay is owned in just 46.7 percent of FOXSports.com leagues, and might return after one more minor-league rehab start. However, I didn't have the heart to include him with the usual riff-raff and up-and-comers typically mentioned in Free Agent Frenzy. Doc deserves to be front-and-center, right?
Here's our latest edition of Free Agent Frenzy. Please note that, as in past seasons, no player will be mentioned in this space more than once in a four-week span, because we don't want to beat you over the head all year long about the same players.
Let's get going!
(Note: All stats are through Friday's games.)
Catcher: Yan Gomes, Indians (owned in 10.2 percent of FOXSports.com leagues)
With Mark Reynolds out of the picture in Cleveland, Carlos Santana is getting more time at 1B/DH, leaving Gomes as the regular catcher. Gomes qualifies at C/1B/3B, and has hit at just about every stop between the minors and majors. Indians manager Terry Francona really seems to like him, too.
Digging deeper: Prospect Travis D'Arnaud (1 percent owned) has been called up to replace John Buck for the weekend, as Buck is on paternity leave. D'Arnaud might get demoted early next week and return in September … but he might not. If he stays, he'll play.
First base: Brandon Belt, Giants (owned in 11.3 percent of FOXSports.com leagues)
Welcome to my monthly Brandon Belt recommendation! Belt has homered four times in his last eight games, and is tracking toward a .280, 20-homer season with a handful of stolen bases. Why is everyone around here ignoring him?
Digging deeper: Holy cow, Brett Wallace (0.5 percent owned) strikes out a lot. However, he has nine homers in 176 at bats, and plays every day. How bad a batting average can you live with?
Second base: Mark Ellis, Dodgers (owned in 8.5 percent of FOXSports.com leagues)
Every year, when I need a second baseman, I scan the wire and think to myself, "You know, Mark Ellis isn't terrible." Ellis is batting .282 with six homers in 91 games. Like I said, not terrible.
Digging deeper: Chris Nelson (0.8 percent owned) isn't just here because he slugged two homers against the Yankees on Thursday. He's getting regular duty at third base for the Angels because there's nobody else left to play there. Even though Nelson's career .276 BA is padded by a lot of time in Coors Field, he'll provide some modest RBI/runs help for AL-only owners, and is eligible at 2B/3B.
Third base: Trevor Plouffe, Twins (owned in 6 percent of FOXSports.com leagues)
With two homers in his last five games, Plouffe appears to be working his way out of a horrendous, month-long slump. Plouffe's BA isn't likely to ever be any good, but he could hit a handful of home runs between now and the end of the season.
Digging deeper: The latest contestant in the Cubs' third-base derby is … Donnie Murphy (2.5 percent owned)! Is Murphy a good hitter? Not really. But he's got a little bit of pop, and has shown it by slugging four homers in 33 at bats over 10 games this month. He's also eligible at 2B/3B. If Murphy is still around in your NL-only league, snatch him up.
Shortstop: Stephen Drew, Red Sox (owned in 16.4 percent of FOXSports.com leagues)
Remember a couple of years ago, when everyone thought Drew was going to be a really good player, and drafted him as a top-10 shortstop? Well, he's not going to be that guy, but with nine home runs, 46 RBI and 41 runs in 91 games, he's playing like a top-20 option at his position, even with a .251 BA.
Digging deeper: Eduardo Nunez (0.7 percent owned) will man shortstop for the Yankees until Derek Jeter returns, and nobody seems to know when that will be. It would be nice to see Nunez run more, but he always could hit a bit, and he's had three multi-hit games in his last four starts. Start stealing bases again, Nooney!
Outfield: Avisail Garcia, White Sox (owned in 0.8 percent of FOXSports.com leagues)
Garcia has become the Sox' everyday right fielder in the wake of Alex Rios' departure to Texas, and his power/speed combo (14 HR, 23 SB between minors and majors last season) is worth considering in any format. It looks like Garcia will swing at anything within eight feet of home plate, but his track record suggests that he can hit.
Digging deeper: Kevin Pillar (0.0 percent owned) and Anthony Gose (0.2 percent owned) are currently the regular left fielder and center fielder, respectively, for the Blue Jays. Pillar had nine homers and 23 steals in the minors before his promotion, while Gose swiped 22 bases at Triple A this season, and amassed 239 steals in his previous four seasons. If your AL-only team needs speed, these Jays are a couple of nice options.
Starting pitcher: Jon Niese, Mets (owned in 39.5 percent of FOXSports.com leagues)
In two starts since a two-month DL stint (partially torn rotator cuff), Niese has been pretty good, with a 3.75 ERA and 14 strikeouts against two walks in 12 innings. Maybe he's finally becoming the mixed-league SP5 we expected in March.
Digging deeper: Oakland's Sonny Gray (3.9 percent owned) has allowed two runs while striking out 14 over 14 innings in his first two big-league starts. He pitches in a pitcher-friendly ballpark, is a well-regarded prospect, and gets to pitch against the Mariners on Tuesday.
Relief pitcher: Joaquin Benoit, Tigers (owned in 42 percent of FOXSports.com leagues)
This one isn't rocket science, but Benoit isn't getting replaced as the Tigers' closer, and he's available in more than half of FOXSports.com leagues. C'mon, people …
Digging deeper: Interested in speculating? What if the Marlins trade Steve Cishek before the August 31 waiver deadline? Rookie A.J. Ramos (0.0 percent owned) throws hard, and has 65 strikeouts in 63 1/3 innings with a 3.27 ERA. Ramos closed in the minors, and even if he doesn't save games in September, he's a very interesting keeper league target.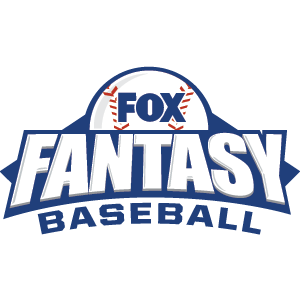 FOX Fantasy Baseball
Join or Create a Free League
Play Now!