Tribe's Shelley Duncan on the waiver wire
By the time you read this, there will be eight days left in the baseball season. Four words of advice: Don't wait on ANYONE. If someone isn't producing, or is iffy to return this season, ditch him.
And now, without further ado, below are 10 free agents owned in less than 75 percent of FOXSports.com leagues.
Please note that no players will be repeated within any four-week period. We'll be back this Friday, September 23, with the season's final edition of Free-agent Frenzy.
Alex Rios, OF, White Sox (52.4 percent owned)
Rios was a top-10 outfielder on this analyst's draftboard, and killed his fantasy owners with a horrendous season. He was so bad that he got cut in almost half of FOXSports.com leagues. I hate to rub salt in the wounds of those who jettisoned Rios, but he's been solid this month, batting .276 with three homers, eight RBI and seven runs in 15 games. If he's available, he's probably better than your current fifth outfielder. And if you're too angry to take Rios back, I understand.
Brett Lawrie, 2B/3B, Blue Jays (50 percent owned)
How is this guy still so widely available around here? Lawrie has been TEARING IT UP since his promotion, batting .295 with nine homers, 24 RBI, 26 runs and seven steals in 41 games. Lawrie won't turn 22 until January, and to figure out what he might do over a full season, just multiply those numbers by four. That might be generous, but he'll be a no-doubt top-10 third baseman in 2012 drafts. I wonder if the Brewers regret trading Lawrie for Shaun Marcum, who's pretty good in his own right.
R.A. Dickey, SP, Mets (22 percent owned)
The knuckleballing Dickey has racked up 11 consecutive quality starts, and is in line for two more outings at pitcher friendly CitiField against the Phillies (already clinched NL East) and Reds. I picked up Dickey last week, and he's had two terrific starts since then. I'd be a mean guy if I didn't share him with everyone else.
Ian Desmond, SS, Nationals (20.8 percent owned)
Desmond's offensive upside is limited because he hates to walk; he'll get himself out too often to be a good hitter. Still, as middle infielders go he can help you, and he's batting .284 this month with three homers, seven RBI, 10 runs scored and a couple of stolen bases. He's still swinging at everything, but nobody said he was Hanley Ramirez (who used to be really good, kids). For the season, Desmond is batting .247 with eight homers and 23 stolen bases. If he gets that average up to .270, he'll be a decent fantasy shortstop.
Mike Carp, 1B/OF, Mariners (11.1 percent owned)
Wait a minute – someone on the Mariners besides Dustin Ackley can actually hit? Well, kind of. Carp is batting .277 with 11 home runs and an OPS close to .800 in 70 games. He's not Babe Ruth, even if he seems to be in comparison to the rest of the M's lineup. Carp's dual positional eligibility makes him helpful in deep daily leagues. I got even more excited about Carp's near-term prospects when I saw that only three of the Mariners' final 10 games were at Safeco Field, but then I saw that three more of them are at Minnesota's lefty-killing Target Field. Oh, well.
Shelley Duncan, OF, Indians (3.3 percent owned)
I love seeing Yankee castoffs do well! With the Tribe's outfield depleted by injuries, Duncan has stepped in lately and hammered the ball, hitting six homers in his last 14 games. The great Crash Davis said that you don't mess with a streak, and while my sabermetric inclinations usually have me in strong disagreement with Crash's views on baseball, for the next week I'll be happy to give Duncan a chance.
Joel Peralta, RP, Rays (0.5 percent owned)
This might be the shortest of short-term recommendations featured in this column all season. Regular Rays' closer Kyle Farnsworth has been out for more than a week due to elbow issues, and Peralta has been his replacement. Farnsworth is aiming for a Thursday return, and could reclaim his duties immediately. If you need saves in a daily league, grab Peralta today and cross your fingers for a delayed Farnsworth return.
Nolan Reimold, OF, Orioles (0.4 percent owned)
Ah, Reimold. Remember when he was going to break out in 2010? That seems like a long time ago. Reimold has actually been decent for the O's this season, with 11 homers and six stolen bases in 81 games. Five of those thefts have come this month, and while I have no idea why Reimold is running so much, I'd be happy to roster him in an AL-only league.
Jimmy Paredes, 3B, Astros (0.2 percent owned)
Paredes is expected to get most of the starts at third base the rest of the way, and that's just fine if you need some steals. He has 34 swipes between Double A and the majors this season, and had 50 last year. You need to pad your speed stats to win? Here's a guy that can help you.
Jordan Pacheco, C, Rockies (0.0 percent owned)
This falls into the category of, "If it's a Rockies hitter, pick it up." Pacheco should get time at third base and first base in the coming week, but qualifies at catcher because he spent most of his time there at Triple A this season. Pacheco doesn't bring a lot of numbers to the table for fantasy owners, but he has a history of strong batting averages in the minors. If he's going to play every day, can hit a little and qualifies at catcher, you could probably do worse. I just picked up Pacheco to replace Joe (Fantasy Killer) Mauer in a 15-team mixed league.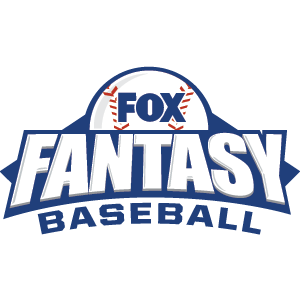 FOX Fantasy Baseball
Join or Create a Free League
Play Now!