Jon Jay will help your B-A
Welcome to the latest edition of "Free Agent Frenzy," which will try to steer you in the right direction when trying to fill roster spots.
Note: Ownership percentages below are from FOXSports.com leagues. We'll try to stick to the general rule that no player will appear twice in Free Agent Frenzy during a four-week period.
Catcher
Standard Leagues: Derek Norris (0.1 percent owned) has started in 11 games for the A's since Kurt Suzuki was traded to the Nationals two weeks ago. Norris isn't a star, and his batting average (like that of many other fantasy free-agent backstops) won't help you, but he's got a couple of homers since taking over. Norris' minor-league history suggests 20-homer power with 10-steal speed. If those skills are freely available, they're hard to ignore.
Deep Leagues: Speaking of the A's, Josh Donaldson (0.2 percent owned) will get most of the starts at third base while Brandon Inge is on the DL. Donaldson isn't a big-hitting third baseman, but his bat isn't bad for a catcher, and he's eligible there as well. Donaldson has 15 homers and six steals in 85 games between Triple A and the majors this season, and is worth owning for as long as Inge is out.
First Base
Standard Leagues: Free Agent Frenzy complained for much of the first half of the season about the Giants not giving Brandon Belt (26.3percent owned) a fair chance to succeed. Once they did give him a chance, Belt didn't acquit himself very well, batting .186 with no homers and a .480 OPS in July. However, things have started to turn around, as he's been hitting much better lately (.404 in August) and is on track for 15 steals as well. I'm not big on small sample sizes, but I think the August Belt (who's also eligible at OF) is the guy we've been waiting for. Grab him and see if we're right.
Deep Leagues: With Adam Lind's balky back making his return timetable a moving target, David Cooper (0.1 percent owned) has been getting regular at bats at first base for the Blue Jays. Cooper doesn't have a ton of power, but all year he's been getting his bat on the ball and hitting line drives. You can expect three or four homers and a strong batting average from Cooper if Lind remains sidelined. Even when Brett Lawrie returns this week, the Jays will have reason to let Cooper play.
Second Base
Standard Leagues: Why is Dustin Ackley (51.7 percent owned) batting .232 after being touted by scouts as a potential batting title contender? We can't blame it all on an unlucky BABIP, but we also know that he's not the first player to struggle in his first major-league season. For all of Ackley's disappointing qualities this year, he's tracking toward a 12-homer, 15-steal campaign. That's not so bad if you need to fill a hole at the keystone, right? Ackley has 10 hits in his last five games, so maybe he's coming around.
Deep Leagues: Scott Moore (0.4 percent owned) qualifies at first, second and third base, and has been getting plenty of at bats in Houston shuttling between the outfield corners. Between Triple A and the majors this season, Moore is batting .290 with 17 homers. He's probably not this good, but he's certainly worth filling your mixed-league keystone slot if you're not happy with what you have.
Third Base
Standard Leagues: Scott Rolen is back for the Reds, so Todd Frazier's (26.5 percent owned) owners are worried. First of all, Rolen might get hurt again by the time you read this article. Secondly, Frazier's excellent .889 OPS ranks fourth among all third basemen with more than 300 plate appearances, behind only Miguel Cabrera, David Wright and Chipper Jones. You think the Reds are going to bench this guy, even when Joey Votto comes back and there's no room at first base? Come on.
Deep Leagues: Since joining the Indians in late July, Brent Lillibridge (0.4 percent owned) has seen time at second base, shortstop, third base, left field and center field. He can hit the occasional home run (three in his last seven games), steal bases when he gets on, and qualifies at 1B/3B/OF. The Indians will probably give Lillibridge enough playing time down the stretch to make him useful in AL-only leagues.
Shortstop
Standard Leagues: We've mentioned Reds rookie SS Zack Cozart (18.2 percent owned) a few times in this space, and we still like him as a solid fill-in for any fantasy squad. His .250 batting average is nothing to e-mail home about, but he's tied for fourth at his position in home runs, and ranks seventh in runs. Not bad … not bad at all.
Deep Leagues: Really, Tyler Greene (0.7 percent owned). A .226 career batting average in 526 big-league at bats? That's not good. Your 11 homers and 26 stolen bases, on the other hand, are interesting. So is the fact that you've been getting regular starts at shortstop for the Astros over the past week or so. What's that? You hit a lot of line drives, too? I think you're trying to sucker me into picking you up again. In fact, I know you are. In a deep mixed league, I'll give you one more chance.
Outfield
Standard Leagues: Jon Jay (13.7 percent owned) spent more than five weeks on the DL in May and June due to a shoulder injury. Thanks to a recent hot streak (.371 BA in August), Jay's .306 average compares favorably with his .301 career mark, and while four homers and 13 steals in 77 games don't scream "fantasy stud," it's certainly useful production. Batting average is the redheaded stepchild of fantasy baseball stats – because people can't count it on their hands every night like homers and RBI, they don't pay enough attention to it. Jay can help your BA more than most.
Deep Leagues: It's one-trick pony time! Rookie Anthony Gose (0.2 percent owned) still isn't hitting much for the Blue Jays, but he is starting to feel comfortable on the basepaths, with eight steals in his last 10 games. You may remember Gose as the guy who stole 69 bases in Double A last season, and had 29 thefts in 92 Triple-A games before his callup in July. If Jose Bautista doesn't come back this season – his status is very iffy at the moment – Gose could be a terrific source for fantasy speed down the stretch.
Starting Pitcher
Standard Leagues: Ross Detwiler (22.4 percent owned) is the fifth wheel in the Nationals' rotation, and that's nothing to be ashamed of. Detwiler has a 3.48 ERA and a 1.19 WHIP in 19 starts, and though he doesn't strike out a lot of batters, he has good control and keeps the ball down, down, down (52.8 percent ground-ball rate). He's a little better than your average streaming starter.
Deep Leagues: Jhoulys Chacin (6.1 percent owned) is expected to return to the Rockies' rotation Tuesday after spending almost four months on the DL with a chest injury. Chacin posted a 3.28 ERA for the Rox in 2010, and a 3.62 mark in 2011. He wasn't good in his first five starts of 2012, but his strikeout/ground ball skillset is a good match for Coors Field. Give him a chance.
Relief Pitcher
Standard Leagues: No-brainer here. Huston Street is on the DL with a strained calf, and Padres' manager Bud Black said last Wednesday that he'd be out longer than 15 days. Dale Thayer (1.9 percent owned) got the first save in Street's absence, and had a handful during Street's previous DL stint this season. While Street is out, Thayer's the man in San Diego.
Deep Leagues: Royals' lefty Tim Collins (0.9 percent owned) won't be a closer anytime soon, but he's third among relievers with 81 strikeouts this season, behind only Aroldis Chapman (freak) and Kenley Jansen (beast). Collins is a bit of a freak of nature himself, throwing in the mid-90s despite being (generously) listed at 5'7" and 163 pounds. He's also got a 3.19 ERA with a 1.13 WHIP. If you're trying to protect your ERA/WHIP status for the final month-and-a-half, Collins is the perfect guy to help.
See you here next week!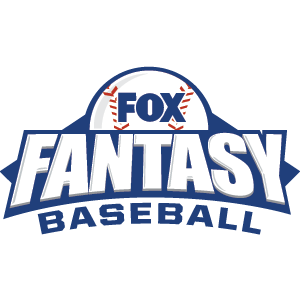 FOX Fantasy Baseball
Join or Create a Free League
Play Now!