Waiver review: Let the second half begin
Are you ready to get back into action? Thursday's games mark the beginning of the pennant chases in both the real and fantasy realms. I'm stalking the leader following the return of Ricky Nolasco to fantasy prominence and a deal that brought me Derrek Lee and Dan Haren in exchange for Ryan Howard. Fortunately, I'd been able to pair Howard and Alex Rodriguez (I'm not afraid of some controversy in my virtual clubhouse) to thrust toward the top of the power categories. Can my squad deliver a big second half?
I'll add to the madness and offer you another challenge on top of this week's waiver review. You can join the new Baseball Hot Streak and compete for cash and fantasy glory. Your task is to pick a player each day to meet one of nine statistical categories. That's it. It sounds simple, but you and I will have our share of heartbreak over the course of the second half as our streaks are broken. There will be bullpen blow-ups to spoil superb outings from your starting pitchers. There will be runners cut down on bang-bang plays at the plate to thwart the selection of a two-RBI player.
I'll give you my first pick here and will be playing along in my blog on FOXSports.com. It's time to get it on with Manny Ramirez as a two-RBI contributor for the Dodgers in his first game before the adoration of the home crowd since his suspension. Wandy Rodriguez is a formidable opponent, to be sure, but I'll give some love to the multitude of Facebook, Twitter and email messages I've received referencing his return. I'm a man of the people!
Let's get back at it. I'll begin in Seattle with an outfielder shaping up to be a fine five-tool contributor in the second half.
Franklin Gutierrez, OF, SEA (8.4% owned)
Gutierrez has been on a tear since the end of June, hitting safely in 21 of his past 23 games. During this stretch, he's hit .391 (36-for-92) with six home runs, 17 RBI and 17 runs. He's also posted 11 multi-hit games in this period and has stolen five bases overall.
Troy Glaus, 3B, STL (38.8% owned)
Glaus is still several weeks from returning to the St. Louis lineup, but I feel I'd remiss if I didn't at least put him on the radar. He began his rehabilitation assignment earlier this week, and third base is an incredibly deep position (as evidenced by the next two entries), but a return to the lineup alongside Ryan Ludwick and Albert Pujols would be beneficial to anyone.
Gordon Beckham, SS/3B, CWS (5.2% owned)
I'm optimistic that Beckham's game continues to rise with the temperatures in Chicago during the humid summer months. The ball explodes out of U.S. Cellular Field in the summertime, and I'm hopeful a few of those come off Beckham's bat. He's hit safely in 12 of his past 16 games, batting .367 (22-for-60) with five doubles, two home runs and 12 RBI.
Joe Crede, 3B, MIN (10.5% owned)
Crede's a player to watch during the early part of the second half. He generated 14 home runs, 11 doubles and a triple in the first half, a solid rate of one dinger per 9.69 at-bats. He improved his production as the All-Star break approached, batting .279 (17-for-66) with four home runs and 10 RBI. The Twins open the second half in Texas, where the ball could start flying out of the park with the summer heat.
Kendry Morales, 1B/OF, LAA (22.6% owned)
We'd been anxiously awaiting the arrival of Morales as a full-time player and power broker for fantasy owners. That's finally happened in 2009, and it couldn't have come at a better time for the Angels. Morales ripped 41 extra-base hits in the first half with 49 RBI. He hit safely in 16 straight games to close the half out (appearing as a pinch-hitter with a walk in the final game against the Yankees).
Jeff Francouer, OF, NYM (45.6% owned)
Perhaps the change of scenery will do Francouer well and get his bat back on track. He battled for Bobby Cox and company in 2009, but he was unable to reclaim his power stroke. The two-time 100-RBI generator certainly has life left in his bat, and I expect him to post a strong second half as the Mets get healthy. He went 4-for-9 with two RBI in his first two games for New York before the break.
Pedro Martinez, SP, PHI (4.8% owned)
Lost in the talk about retirements, weddings that weren't and other off-field issues, President Obama's first pitch and so many other topics, the Phillies announced the signing of Martinez this week. Martinez was immediately placed on the disabled list (shoulder strain) and is expected to join the squad in two to three weeks. The strikeout punch was there in 2008 (87 in 109 innings), provided he can keep the ball in the yard (19 home runs allowed).
Jarrod Washburn, SP, SEA (40.8% owned)
For some reason, fantasy owners have been reticent to jump aboard Washburn's first-half success. I know his total of six wins isn't mind-blowing, but it's awfully difficult to look past the 2.96 ERA and 1.09 WHIP contributions he made. His low strikeout rate (5.79 per nine innings) and past numbers might contribute to the apprehension, but he's a solid addition as a fifth starter.
Andrew Bailey, RP, OAK (36.7% owned)
I loved the piece in The New York Times chronicling Bailey's introduction to the All-Star world. He wasn't recognized on the plane and did a double-take on the name plate in his locker. It's a quality piece, so go seek it out. He was a phenomenal first-half starter, striking out 60 batters in his 51 2/3 innings during the first half while converting 10 of 14 save opportunities. He overpowered hitters with regularity, surrendering 5.4 hits per nine with 3.2 strikeouts per walk.
Ricky Romero, SP, TOR (38% owned)
Romero won four straight starts before earning a no-decision in his final first-half start against the Orioles. During this stretch, he pitched to a 2.00 ERA with 28 strikeouts in 36 1/3 innings. His walk rate was somewhat high during this period (3.5 per nine innings), but his low hit rate made up for it.
J.A. Happ, SP, PHI (26.7% owned)
Happ had served as an effective middle reliever before jumping into the starting rotation. In his 10 starts, Happ's pitched to a strong 3.03 ERA. He's not overpowering, tallying only 44 strikeouts in his 65 1/3 innings in the role. He's surrendered three or fewer earned runs in eight of his 10 starts. The Philadelphia offense hasn't always offered the run support we may have expected, but he's delivered well enough to be a fourth starter for your squad.
Brad Bergesen, SP, BAL (7.8% owned)
Bergesen stands as a prime example of fantasy owners dismissing a player because of the insignia on his cap. He's won four of his past seven starts and a smallish 2.39 ERA since June 1. He's allowed only 6.63 hits per nine innings during this period. Give him a shot.
Your Bonus Doughnut
Andruw Jones, 1B/OF, TEX (15.4% owned): I complete this week's waiver wire scrubbing with a blast from the past. The 2008 season was a lost year for Jones, and he certainly took his share of abuse in the media. He's thrived as a member of the Rangers, though, slamming 14 home runs and 11 doubles in his 173 first-half at-bats. He famously posted a three-home run effort in the final week before the break which was featured everywhere. He fizzled at the end of the half, going hitless in his final 15 first-half at-bats. Still, I can't help but wonder if the former fantasy hero has a little bit of magic left.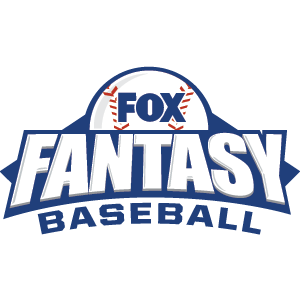 FOX Fantasy Baseball
Join or Create a Free League
Play Now!