Troy Tulowitzki fantasy replacements
The fantasy baseball injury bug took a dip in the shallow shortstop pool once again on Thursday. Troy Tulowitzki's broken rib will cost him and his owners 4-6 weeks on the disabled list joining Jose Reyes (who begins a rehab assignment tonight) and Hanley Ramirez who, although currently active, has hit the DL twice this season. Tulo, Reyes and Ramirez were the top three fantasy shortstops off the board based on ADP (average draft position).
So, what is left on the fantasy waiver wire in terms of shortstops? Not much. Still, somebody has to suit up for the next month or so. Here are my top five options:
1) Jhonny Peralta (available 41 percent of leagues) – It's silly that the American League leader in hits is this available. If you can grab him, Peralta's .329 / .380 / .478 triple slash should keep some owners afloat until Tulo returns. Granted, you won't enjoy the same amount of homers, but he's producing in a loaded lineup.
2) Brandon Crawford (available 58 percent of leagues) – Have you heard his sister is dating Gerrit Cole?
Crawford was my short-term replacement for Jose Reyes once he hit the DL. His numbers are nearly identical to Starlin Castro with the exception of Crawford's batting average, which is 46 points higher than the Cubs' shortstop.
Crawford is hitting .289 (.353 OBP) with 31 runs and 27 RBI. His five home runs were crushed out of the park early on this season. So, don't expect a ton of power from him.
3) Alexei Ramirez (available 67 percent of leagues) – His inconsistent fantasy production may drive some owners away from adding, but Ramirez is fourth among all shortstops in stolen bases with 13. I think it's a fair argument to flip-flop Ramirez for the other two names below if you aren't interested in a base swipe a week.
4) Willie Bloomquist (available in 99 percent of leagues) – A well-disciplined hitter, Bloomquist is hitting .429 since coming off the disabled list (11 games). In a high-powered offense like the Diamondbacks, Bloomquist will have plenty of opportunities to drive in some runs and score. Just don't expect power and speed numbers to light up the fantasy scoreboard. He'll lose playing time once Aaron Hill returns, but he's still in extended spring training rehabbing (broken hand) and I bet a return is at least two weeks down the road.
5) Mike Aviles (available in 98.5 percent of leagues) – We are scraping the bottom of the barrel and with the way the Tribe has been playing, I'm not 100 percent sure Aviles is the answer. However, he's hitting .293 with 5 runs and 5 RBI in June with Asdrubal Cabrera on the shelf (quad).
Is anybody healthy?
For more waiver wire suggestions to replace Tulowitzki and others, be sure to check out this week's Free Agent Frenzy.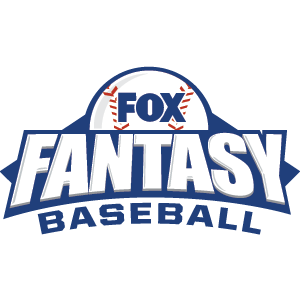 FOX Fantasy Baseball
Join or Create a Free League
Play Now!