Fantasy Baseball News: Trevor Story vs. Pirates, Reds Eugenio Suarez fast start
We all know Trevor Story had a monster first week of the season with seven homers in six games. The Rockies shortstop actually has as many home runs as the bottom four teams combined. The Pirates, Mets, Marlins and Angels have combined for seven long balls over the past week.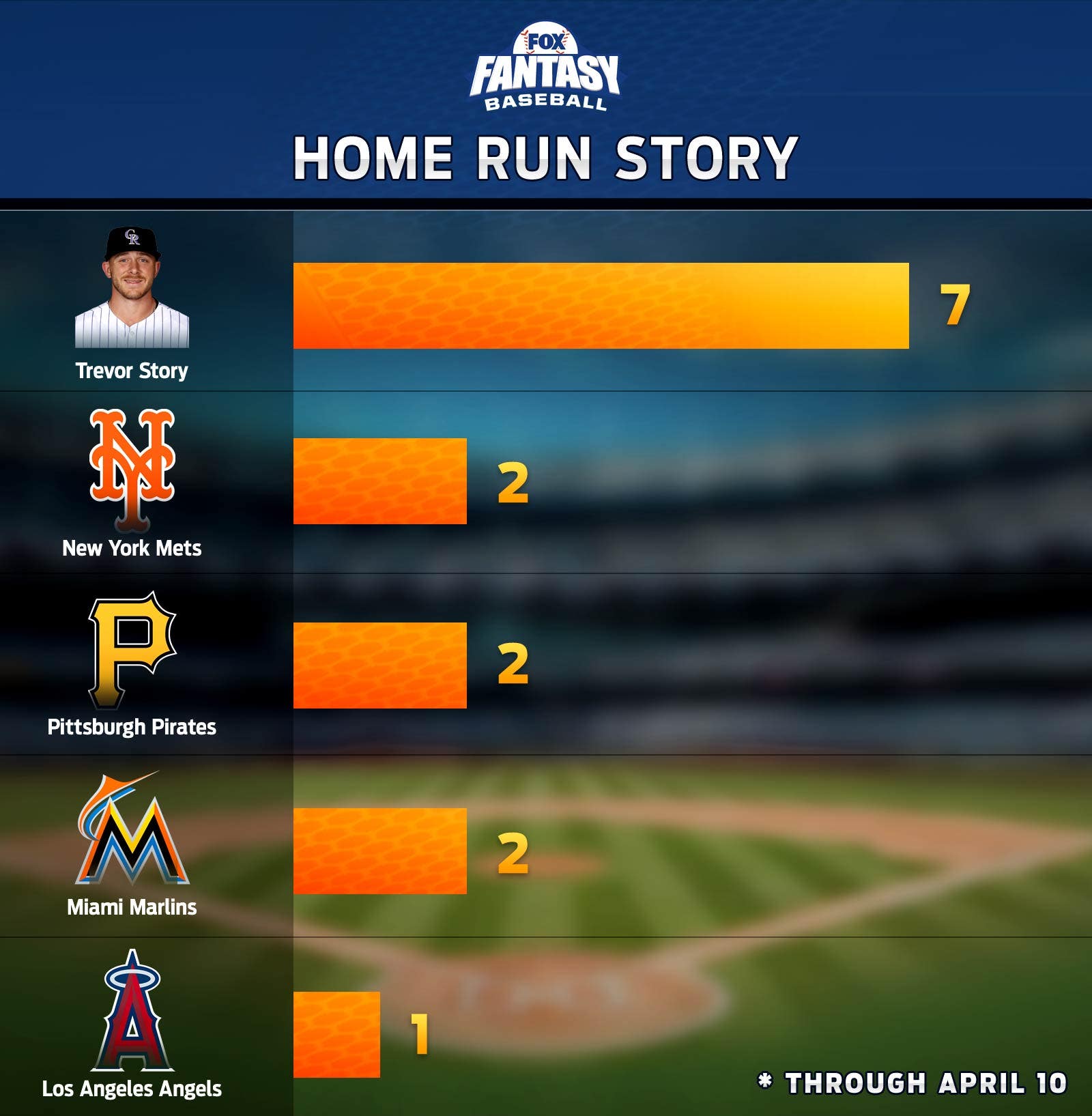 Fun fact: Pittsburgh banged out 17 more hits against the Tigers today (April 11), but none of them left the park. So, they are stuck on two homers for the season.
Gerrit Cole was unable to enjoy a full spring training due to a rib injury. So, we aren't completely shocked his first regular start was a little bumpy. His 100 pitches against the Reds couldn't get him through five innings pitched. He allowed three earned runs on five hits and three walks. Cole will bounce back to his normal self as long as the rib (or any other) injury doesn't return.
Not-your-typical leadoff hitter, John Jaso, worked out pretty well in the first week. He collected two multi-hit games against the Reds over the weekend. His OBP sits at .370 with three runs scored in 27 plate appearances.
Cincinnati Reds
Lost in the Trevor Story hoopla are some other great starts from unlikely players. The Astros' Tyler White is poking the ball around the yard and just won player of the week in the American League. If not for Story, the Reds' Eugenio Suarez – he of the four homers in six games – would have had a shot at NL POW honors. He's tied with Robinson Cano and Josh Donaldson for second in homers in MLB. Suarez, still working his way to third base eligibility, replaced Todd Frazier in spirit to start the season. He's on his wya to replacing him in production, too. Batting out of the two-hole is a little different, but Suarez hit 13 homers in 97 games last season. So, the pop exists and Great American Ballpark is the perfect home setting to grip and rip 81 times per season.
Suarez Fun Fact: he came to the Reds in a 2014 hot stove trade that sent Alfredo Simon to the Tigers for one season. Simon returned to the Reds less than a month ago and struck out eight Pirates in his first start of the season last week.
Billy Hamilton has one stolen base in the first seven games batting down in the lineup. He had eight stolen bases in the Reds first seven games last season when leading off.
Fantasy baseball owners hoping to squeeze some saves out of J.J. Hoover got their first test of commitment after he blew an opportunity Friday night. He's not a great option for the Reds and the closer's role may too much for him to handle. FWIW, his 2015 xFIP (4.62) was nearly two runs higher than his ERA (2.94), which is a bad sign of things to come with more pressure on his shoulders in the ninth inning.
St. Louis Cardinals
Aside from it being only one week, the Cardinals starting rotation is, dare I say, a mess:
Jeremy Hazelbaker has spent the past seven seasons marinating in the minors. Now, the 28-year-old currently leads the Cardinals in homers (2) and stolen bases (2) after one week. He has a history of stealing bags in the minors moreso than hitting dingers. His 27 percent strikeout rate is the turn off that should keep fantasy owners' future expectations tempered.
Chicago Cubs
Jorge Soler hit his first home run of the season over the weekend, but is just 3-20 with six strikeouts in six games. Soler has a monster opportunity in front of him with Kyle Schwarber out for the season. If he can hit with consistency, he could lock down regular playing time. However, he needs to look over his shoulder at Javier Baez who is close to returning from injury. Baez, who shares Soler's prepotency for gripping and ripping and sometimes missing, does have a whiff rate north of 30 percent, which could insulate Soler a little.
Fellow prospect, Addison Russell, is sluggish out of the gate with three hits in 22 at bats.
Jake Arrieta does it all for the Cubs …
Milwaukee Brewers
Will Smith shreds his knee taking off his cleats, Jeremy Jeffress inherits closer's role and, BOOM, three saves and no runs allowed in four games.
Jimmy Nelson picked up two quality starts in the first week (2.70 ERA) with 12 K's in 13 1/3 innings pitched. Nice back-end of the fantasy rotation option. He's available in 85 percent of leagues on FOXSports.com.
> Click here for more fantasy baseball news and notes from around MLB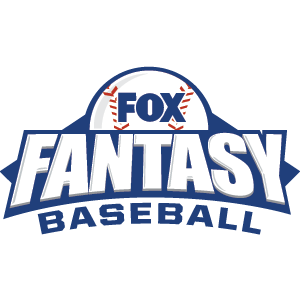 FOX Fantasy Baseball
Join or Create a Free League
Play Now!