Plouffe, Fiers lead waiver wire adds
With 13 weeks in the books, here are 10 of the most added fantasy baseball players.
Note: the following "changes" are week-over-week percentages.
Trevor Plouffe
Change: +12.2 (63.3 percent owned)
Analysis: We'll keep this simple; Plouffe has position eligibility at SS, 3B and OF. He leads all fantasy shortstops and third basemen in home runs (19 – even Miguel Cabrera who has 18 homers). He's tied for eighth in home runs among fellow outfielders with Josh Reddick and Giancarlo Stanton. We all saw this coming.
Buy/Sell: Bought
Michael Fiers
Change: +8.8 (13.8 percent owned)
Analysis: If you are like me, after you get done asking how to pronounce his last name (Is it Fierce? Fears? Fires? Samsonite! I was way off!), the first question that pops into most owners' heads is: where did this guy come from?
Fiers is 3-2 with a 2.29 ERA, 1.07 WHIP with 41 strikeouts in 39 1/3 innings pitched. All sounds like an easy buy, right?
Not so fast.
Brewers' manager Ron Roenicke alluded to the fact that Fiers may be sent down to the minors or to the bullpen if Shawn Marcum is ready to return from the disabled list following the All-Star break (assist Matt Queen WISC-TV).
Buy/Sell: Hold
Jonathon Niese
Change: +7.6 (41.3 percent owned)
Analysis: Dating back to May 23, Niese has picked up a quality start in six out of his last eight trips to the mound (5-1). He also shaved nearly a run off his ERA from 4.29 to 3.35 with 49 strikeouts in 54 innings pitched.
Buy/Sell: Buy as SP 2/3
Allen Craig
Change: +5.6 (56.2 percent owned)
Analysis: The only reason Craig's ownership numbers aren't higher is because he missed all of April (knee) and a 14-day stretch during May (hamstring). In only 160 at bats, the undrafted 1B/OF has hit 13 home runs with 43 RBI while carrying a .306 batting average. The Cardinals' offense is potent and Craig will be a major cog in that wheel the rest of the season.
Buy/Sell: Bought
Salvador Perez
Change: +4.9 (13.8 percent owned)
Analysis: Way back in February, I shared my fantasy baseball sleepers at each position. Salvador Perez was my under-the-radar steal at catcher. He then shredded his knee, went under the knife, was placed on the disabled list and missed nearly the first three months.
But now he's back and with fantasy production among catchers on life support, I think Perez could be a savior in the second half. He's picked up a hit in every game he's played in since he returned on June 22 (13-35 – .377).
Buy/Sell: Bought
Mark Buehrle
Change: +4.7 (33.4 percent owned)
Analysis: Considering baseball's theory the ball jumps more as the mercury rises, Buehrle's numbers in July over the past three seasons trend in the opposite direction. With the White Sox, he was 9-3 with a 2.99 ERA while holding opposing hitters to a .240 batting average or nearly 40 points lower than his season norms. Still, I'm skeptical.
Buy/Sell: Sell
Mike Leake
Change: +4.6 (9.0 percent owned)
Analysis: A complete game win will get your ownership numbers up. To his credit, Leake has picked up four consecutive quality starts and lowered his ERA over a run since mid-June. Low strikeout totals and the fact opposing offenses are hitting .272 against him has me shying away.
Buy/Sell: Sell
Daniel Murphy
Change: +4.4 (60.4 percent owned)
Analysis: Solid average (.288, seventh among 2B) and position eligibility at first, second and third dictate why Murphy's ownership sits at 60 percent. His 42 RBI rank him fifth among second basemen. The position continues to be viewed as a revolving door by many owners.
Buy/Sell: Buy
Rick Porcello
Change: +3.9 (10.3 percent owned)
Analysis: Three straight quality starts against the Cardinals, Rangers and Rays (3 ER in 20 IP). Impressive. Still owns a 4.35 ERA with BAA of .304.
Buy/Sell: Hold
Alexi Amarista
Change: +3.3 (3.8 percent owned)
Analysis: Remember when the Angels and Padres swapped players earlier this season? Reliever turned closer, Ernesto Frieri, went to Los Angeles in exchange for a couple players. Yeah, one of the prospects the Padres received was Amarista.
The 23-year-old second baseman (yes, the revolving door), has produced over the last week scoring at least one run in each of the Padres' last seven contests and is hitting .289. Just don't let the power number (four home runs) fool you.
Buy/Sell: Bought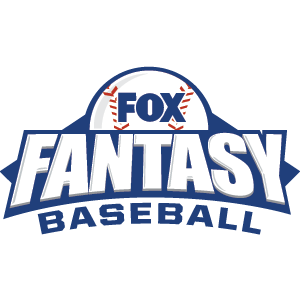 FOX Fantasy Baseball
Join or Create a Free League
Play Now!