Is Trevor Plouffe doing "it" again?
My Minnesota Twins season preview podcast with beat writer Tyler Mason focused on the franchise's future. The assumption being a subpar rotation and an offense which finished 25th in runs scored a season ago would produce at a similar clip, while touted prospects Byron Buxton, Miguel Sano, Alex Meyer and Kohl Stewart continue to marinate in the minors and wait their turn.
As expected, the Twins' rotation, statistically speaking, stinks. Their 5.46 team ERA ranks dead last in the American League. However, that assumed anemic offense ranks third in runs scored (70) and third in on base percentage (.340).
However, early 2014 returns suggest a possible case of deja vu at the dish and with the hot corner's shallow fantasy baseball talent pool, owners shouldn't be picky with the percolation.
The nuts and bolts are a .309 batting average with a .409 OBP, 11 RBI, 11 R, HR and a team-high 17 hits.
When you analyze his advanced metrics, Plouffe's .366 BABIP (batting average balls in play) suggest he's been lucky considering his career BABIP is .278, career BA is .243 and career OBP is .306. In other mixed-metaphor words, he's outkicking his coverage.
However, by adding Plouffe to your roster, you are embracing the "lightning in a bottle" fantasy mantra. As his statistical resume suggests, he's not going to sustain Triple Crown numbers an entire six-month season, but Plouffe is currently on pace to eclipse career highs in runs (56) and RBI (55). Plus, you can pencil him in for at least 15 home runs. According to our BPR (working acronym for in-season value rankings we are testing behind the scenes), Plouffe ranks fourth among third baseman behind Aramis Ramirez, Pedro Alvarez and Josh Donaldson.
The Plouffe experiment isn't a stone cold lock of success, but I would bet on him in the first half. He's hit 17 more home runs and carried a batting average 20 points and OBP 37 points higher before the All-Star break during his five-year career.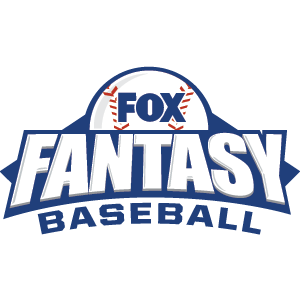 FOX Fantasy Baseball
Join or Create a Free League
Play Now!