Is Travis Wood the real deal?
What does Travis Wood have to do to get your respect?
Wood posted 24 quality starts last season, sixth-best in baseball, on his way to a 3.11 ERA, 1.15 WHIP and trip to the All-Star Game. Despite these numbers, the Windy City starter was drafted in a meager 5.5 percent of FOXSports.com Fantasy Baseball leagues. In case that low figure doesn't properly convey the fantasy community's cold shoulder, Matt Harvey owned a higher picked percentage, and that cat isn't taking the mound this summer.
Granted, Wood was far from an infallible investment. A host of advanced metrics preached caution, that his 2013 campaign was one of luck rather than skill. These measurements included a 3.89 FIP, 4.50 xFIP, 77.4 left-on-base percentage and a .248 BABIP that was third-lowest in the league. A so-so strikeout rate (6.5 K/9) wasn't helping his cause, and the Cubs feeble offense seemed to deliver a death blow in net-win formats.
While there is merit to some of these claims, not all are necessarily red flags. The BABIP number, while small, was not an aberration, as Wood owned a .244 mark in 2012 and a .259 average in 2010. A look at his batted ball percentages may paint skepticism toward these numbers, most notably his allowance of frozen ropes. Nevertheless, Wood has circumvented this flaw thanks to his frugal ways against the long ball, finishing three of his previous four seasons with a HR/FB rate under seven percent. (Note: the league average usually hovers at 10 percent, with anything under a 7.5 percentage considered outstanding.)
This production alone should warrant roster consideration. However, there's reason to believe that Wood could be in for greater dividends in 2014. Continuing a trend from last year, Wood has become less dependent on his fastball in favor of employing a deadly slider. This philosophy is evident in his elevated punch-out rate, as his 17 whiffs in 12 1/3 innings of work is nearly double his historical frequency.
In terms of help, while the Cubs won't be considered contenders this summer, the team has vastly improved its defense. Moreover, Wood received just 3.03 runs of support last year, last in all of baseball. If this number progresses to the mean, there's a good chance that Wood might notch 14-plus wins.
There's also this little nugget: Wood is only 27 years old, an age considered to be the prime for most pitchers. Out of the bandbox of Great American Ball Park, Wood is now settled in the friendly confines of Wrigley Stadi…er, Field. Aside from the rival Cardinals, the offenses of the NL Central are not the most formidable of adversaries.
Add it up, and Wood suddenly looks like a viable top-25 pitcher in most fantasy formats. Available in 90 percent of FOXSports.com Fantasy Baseball leagues, it's output you can't afford to ignore.
Put in your bid for Wood while you can. Others may snicker at you, but as Wood has demonstrated in the past 13 months, respect, or lack thereof, doesn't count in the box scores.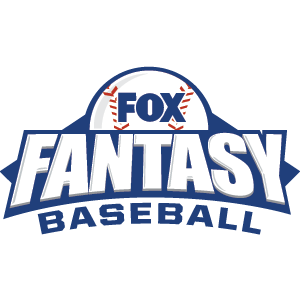 FOX Fantasy Baseball
Join or Create a Free League
Play Now!