Ellis, Viciedo lead waiver wire adds
With nine weeks of games in the books, here are 10 of the most added fantasy baseball players.
Note: the following "changes" are week-over-week percentages.
A.J. Ellis
Change: +13.8 (43.1 percent owned)
Analysis: When Jonathan Lucroy injured himself looking for a sock and was placed on the DL this past week, I immediately hit the waiver wire and picked up Ellis. He's quietly put together a solid statistical resume out in Los Angeles .315 avg., five home runs and 23 RBI and some believe the 31 year old deserves an All-Star nod.
Buy/Sell: Bought
Dayan Viciedo
Change: +12.5 (31.9 percent owned)
Analysis: "The Tank" is in the midst of a seven-game hitting streak where he's picked up two or more knocks in six of those games. In less than a week, Viciedo has boosted his batting average from .243 to .291. The production is not typical of a guy who hits seventh, but the red-hot White Sox will take it.
Fun fact: At the age of 23, Manny Ramirez hit seventh for the Cleveland Indians and hit 31 home runs. Viciedo is 24.
Buy/Sell: Bought
Chris Sale
Change: +12.1 (77.6 percent owned)
Analysis: The White Sox toyed with the notion of throwing Sale into the bullpen to close games. Then, they remembered Addison Reed was on their team and moved Sale back in the rotation. All he did over the holiday weekend was strike out a career-high 15 Rays' hitters. He's 6-2 with a 2.34 ERA and an offense that is on fire.
Buy/Sell: Buy
Jarrod Saltalamacchia
Change: +7.3 (21.5 percent owned)
Analysis: Don't get me wrong, Salty has raked in May with five home runs, 12 runs scored and 13 RBI, but I'm still having trouble buying in to him as a fantasy commodity. His .311 OBP may be the root of that rationale.
Buy/Sell: Don't go out of your way.
Ryan Vogelsong
Change: +7.3 (53.9 percent owned)
Analysis: He's pitched at least six innings in all nine of his starts and has held opposing teams to three or fewer runs in eight of those outings. One of the fantasy surprises in 2011 has been floating under the radar with only 54 percent ownership. If the Giants could provide a little bit more run support, Vogelsong could see the number rise.
Buy/Sell: Hold
Alex Cobb
Change: +5.2 (6.4 percent owned)
Analysis: It's another shiny, new toy on the hill for the Tampa Bay Rays. Cobb took Jeff Niemann's spot in the rotation, but I'm not sold on his fantasy value after a rough outing against White Sox didn't see him survive to see the sixth inning. Bottom line is there are better options on the waiver wire.
Buy/Sell: I like him in deeper/AL-only leagues
Wade Miley
Change: +5.2 (33.6 percent owned)
Analysis: Miley is not a big punch-out guy with no more than five K's in five May starts. His 1.53 WHIP is pretty high and proves that despite a 6-1 record, the D-back's pitcher is getting knocked around. Like Cobb, I believe there are better options on your wire.
Buy/Sell: Hold
Roy Oswalt
Change: +5.0 (9.7 percent owned)
Analysis: Just because the Texas Rangers signed Oswalt, doesn't mean fantasy owners should. We saw what happened to Cliff Lee when he arrived in Texas after starting the 2010 season in Seattle (2.34 compared to 3.98 ERA after the trade). I don't like an aging Oswalt pitching in a hitters' ballpark this summer. Plus, and this may just be me, I didn't like how Oswalt handled his business heading into the 2012 season. Seems to me it's more about the money than helping a team win.
Buy/Sell: Sell
Carlos Quentin
Change: +4.8 (47.7 percent owned)
Analysis: If the season started this past Monday, Quentin, fresh of the DL, would be the front runner for MVP. He's hit three home runs, scored five runs and driven in six his first three games back. Granted, that trio of games came in Chicago. Now we wait and see if his power numbers can continue in pitcher-friendly PETCO the rest of the season.
Buy/Sell: Buy, buy, buy
Chris Davis
Change: +4.8 (45.7 percent owned)
Analysis: Davis has a hit in eight out of his past nine games and is boasting a .319 average with five home runs in May. With position eligibility at first and third, Davis' fantasy value has increased.
Buy/Sell: Buy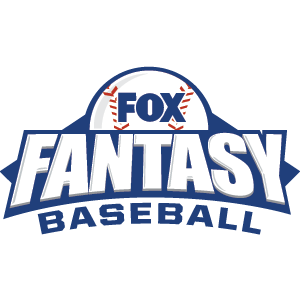 FOX Fantasy Baseball
Join or Create a Free League
Play Now!