Fantasy baseball top waiver options (4/12)
Are you ready to grab some free agents? Don't be TOO ready, since the season is 11 days old and you shouldn't be giving up on people too quickly. Still, there's always room for an upgrade or two, right?
With that said, here's our latest edition of Free Agent Frenzy. Please note that, as in past seasons, no player will be mentioned in this space more than once in a four-week span, because we don't want to beat you over the head all year long about the same players. Let's get going!
Catcher: Evan Gattis, Braves (owned in 5.2 percent of FOXSports.com leagues)
Gattis is raking, and until Brian McCann gets back later this month (hopefully), he'll stay valuable. When McCann and Freddie Freeman come off the DL, however, Gattis won't have a place to play. He'll be interesting for NL-only owners in case McCann, Freeman or an outfielder gets hurt, but otherwise he'll be a part-timer. Grab him now, and enjoy the ride while it lasts.
Digging deeper: Ramon Hernandez (0.1 percent owned) is likely to play "a few times per week," according to the Dodgers. The 36-year-old Hernandez isn't the solid-hitting backstop he used to be, but he might be able to help NL-only owners.
First base: Mitch Moreland, Rangers (owned in 2.1 percent of FOXSports.com leagues)
Moreland's power is decent, not great. His career batting average is a respectable .262, and he figures to hit 15-20 homers this season. He's also playing every single day for the Rangers right now. That'll help his counting stats add up faster than those of his platoony cohorts. Moreland is a low-upside pickup, but he's steady and available.
Digging deeper: Nate Freiman (0.1 percent owned) is on the short side of a platoon in Oakland, but could pop some homers for AL-only owners. He went deep 24 times last season in Double A.
Second base: Darwin Barney, Cubs (owned in 2.2 percent of FOXSports.com leagues)
Barney is due off the DL on Tuesday after gashing his knee during spring training. Barney hit seven homers with six steals and 73 runs scored last season. If you're trying to fill a second-base opening – say, the one left by Gordon Beckham's hamate bone fracture – Barney can post solid numbers.
Digging deeper: Until the rest of the Padres' infielders get healthy, Alexi Amarista (0.2 percent owned) will get playing time and probably steal a few bases for you. This is definitely a dumpster-dive kind of pickup, which are sometimes necessary.
Third base: Alberto Callaspo, Angels (owned in 6.3 percent of FOXSports.com leagues)
Callaspo batted leadoff against the A's on Thursday night, but he probably won't stay in that role for long. He doesn't bring anything special to the table for fantasy owners, but as a .276 career hitter with the pop to hit 10 or so home runs, he'll give you short-term adequacy to replace guys like Chase Headley and Brett Lawrie. Callaspo left that Thursday game with a calf strain, but it doesn't sound too serious – he's day-to-day.
Digging deeper: Eric Sogard (0.1 percent owned) owns the busier portion of the A's second-base platoon, and may just get the everyday role. His minor-league track record suggests that he's a decent hitter with double-digit steal potential. Sogard qualifies at the hot corner based on 2012, but he'll be a fantasy second baseman soon as well.
Shortstop: Stephen Drew, Red Sox (owned in 3.1 percent of FOXSports.com leagues)
Drew came off the DL on Wednesday and assumed the Sox' starting shortstop role. Like many guys in this week's Free Agent Frenzy, he's more steady than sexy, but if he stays in the lineup he should be able to hit 10-12 homers with a half-dozen steals and something close to his .265 career batting average. Sometimes, the best fantasy free agents are guys with jobs, and Drew has one.
Digging deeper: Minnesota's Brian Dozier (0.4 percent owned) is playing second base, and though he's not hitting much yet, check his minor-league stats. There's an eight-homer, 15-steal guy in there somewhere. Come on out, Brian!
Outfield: Starling Marte, Pirates (owned in 9.5 percent of FOXSports.com leagues)
Forget steady in this case – this guy has big potential. Marte would rather stick pins in his eyes than take a base on balls, but he's hitting .333 in the early going, and is coming off a 2012 season in which he had 17 homers with 33 stolen bases between Triple A and the majors. If you're looking for tools, Marte's got 'em. He had 19 triples last year, for crying out loud! Sure, he's a little rough around the edges, but you're picking up a free agent, not deciding on your fifth-round draft pick.
Digging deeper: Aaron Hicks isn't hitting at all – he's struck out 16 times in 37 plate appearances. If things don't change quickly, he'll head back to the minors, giving everyday at bats to speedy Darin Mastroianni (1.1 percent owned). Mastroianni stole 35 bases between the minors and majors last season.
Starting pitcher: Bud Norris, Astros (owned in 4.3 percent of FOXSports.com leagues)
Since becoming a regular member of the Astros' rotation in July 2009, Norris has struck out 562 batters in 575 innings. His control can be spotty and his 4.40 career ERA is well-deserved, but if that walk rate gets cut just a little, Norris could have a mini-breakout. If you don't like to stream starters, he's the kind of guy to take a chance on.
Digging deeper: Erasmo Ramirez (0.1 percent owned) is on the minor-league DL with a triceps strain, but could join the Mariners' rotation later this month. He flashed a terrific changeup during his time with the M's last season, and quite a few fantasy wiseguys had him on their sleeper lists during spring training. Grab and stash if you can, deep leaguers.
Relief pitcher: Kelvin Herrera (owned in 9.2 percent of FOXSports.com leagues)
The 23-year-old Herrera has two saves, with 10 strikeouts in four-and-a-third innings thanks to his 260-mph fastball. Royals manager Ned Yost says that Greg Holland is still his closer, and while Holland is pretty good, his control has been up-and-down during his brief career (34 BB in 67 IP last season). Herrera is special, and if you're speculating on saves, he should be a prime target.
Digging deeper: Care to speculate a little more? Seattle's Tom Wilhelmsen was pretty good last season, but it's not like he's Mariano Rivera. Hard-throwing Carter Capps (0.3 percent owned) whiffed 103 batters in 76 1/3 innings across three levels in 2012, and doesn't seem intimidated by the big leagues at age 22. Wilhelmsen could get demoted, traded … there's always a chance for an arm like Capps' to emerge.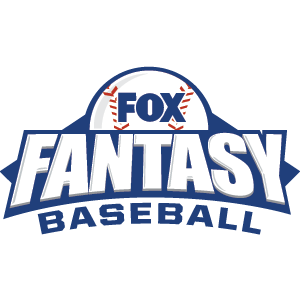 FOX Fantasy Baseball
Join or Create a Free League
Play Now!