Teheran, Trout fantasy baseball prospects
"He's in the best shape of his life."
"His recovery from Tommy John surgery is amazing."
"Can he rebound from last year's injury-shortened campaign or downturn in production?"
Those are but three of the questions that will be asked across training camp sites in Arizona and Florida over the next several weeks and months. Fantasy owners have already begun to contemplate the answers to these issues and to consider the imminent positional battles.
In this entry to the FOXSports.com Fantasy Baseball coverage, I'm looking into the future. A number of future superstars made their marks on Major League Baseball last season or have been the subject of innumerable articles. As a result, I'm not lobbing up soliloquies about Jesus Montero, Dustin Ackley, Yu Darvish, Brett Lawrie, Matt Moore and Yeonis Cespedes. You've already heard the trumpets blaring for Matt Moore and Bryce Harper.
I'll be sure to write about those seven players as spring training progresses and we run into the regular season. For now, I'm making the acquaintance of another 12 prospects on the rise.
Let's start in Cincinnati.
Devin Mesoraco, C, CIN:
2011 Stats: .289, 15 HR, 71 RBI, 60 Runs, 1 SB
Analysis: Mesoraco made a brief 18-game major league appearance last season and produce five extra-base hits (two home runs) and six RBI in 50 at-bats. He certainly demonstrated a major league-ready bat in his final two minor league campaigns. Mesoraco slammed 56 extra-base hits in 396 at-bats across three levels in 2010. He then conquered Louisville with 53 extra-base hits and 71 RBI last season. The 23-year-old prospect strikes out a bunch (one per 5.25 at-bats), that gap power and 20-home run potential is mighty enticing in the friendly home park.
Bryan LaHair, 1B, CHC:
2011 Stats: .331, 38 HR, 109 RBI, 91 Runs, 2 SB
Analysis: The Cubs traded for the Padres' former top prospect, Anthony Rizzo, this offseason, so his improvement certainly needs to be watched. In the interim, the 29-year-old LaHair is challenging for the cleanup slot in the retooled Chicago lineup. LaHair slammed 76 extra-base hits for the Iowa Cubs last season with a dominant .331 batting average. He's not the long-term answer at first base, but he has the power potential to start at first base or in left field and make waves.
Zack Cozart, SS, CIN:
2011 Stats: .310, 7 HR, 32 RBI, 57 Runs, 9 SB
Analysis: Cozart earned a July call-up, but played in only 11 games before being shut down for Tommy John surgery. He told The Cincinnati Enquirer that his elbow had healed completely, thereby putting him on the track to open the season as the starter. My earlier positional piece pondered his readiness, but Cozart will seek to put that talk to rest once games get underway.
He demonstrated double-digit home run power during the 2010 season in Louisville when he hit 17 home runs in 553 at-bats (51 extra-base hits overall). Cozart also swiped 30 bases during the 2010 season, so fantasy owners can look forward to a five-category contributor if his elbow checks out.
Ryan Lavarnway, C, BOS:
2011 Stats: .290, 32 HR, 93 RBI, 75 Runs, 1 SB
Analysis: The Red Sox appear set to move into the 2012 season without veteran backstop Jason Varitek. As a result, Jarrod Saltalamacchia and Kelly Shoppach will open the season as Bobby Valentine's catching tandem. However, they'll be drawing heat from the 24-year-old Yale product, who absolutely dominated minor league pitching in 2011.
Lavarnway slammed 55 extra-base hits (23 doubles) and drove in 93 runs in 435 at-bats between the Double-A and Triple-A levels last season and actually earned him a brief major league appearance. Lavarnway strikes out a ton (one per 4.07 at-bats), but generated a ridiculous .384 BABIP.
Lorenzo Cain, OF, KC:
2011 Stats: .312, 16 HR, 81 RBI, 84 Runs, 16 SB
Analysis: I know. You wish Cain played in Miami so that you could generate some bad one-liners and listen to The Who.
Cain produced strong five-category production as a member of the Omaha Storm Chasers. His 51 extra-base hits established a new career mark, and he continued to work the basepaths while his power production increased (21 or more stolen bases in five of his past six minor league campaigns). At 25 years old, Cain is coming into his own as part of an intriguing Kansas City lineup.
Chris Parmelee, 1B, MIN:
2011 Stats: .287, 13 HR, 83 RBI, 76 Runs
Analysis: As spring training gets underway in earnest, Minnesota fans and fantasy owners continue to track the progress of former AL MVP Justin Morneau. Morneau continues to feel post-concussion effects, and his public comments about his health are concerning. If he's unable to return to the field, the Twins will turn to 23-year-old Parmelee.
Parmelee batted .287 for Double-A New Britain with 48 extra-base hits (30 doubles) and 83 RBI in 530 at-bats last season with a solid walk-to-strikeout ratio (68-to-94). He acquitted himself nicely in a 21-game promotion to Minnesota. He batted .355 with 10 extra-base hits (four home runs) and 14 RBI in 76 at-bats.
Mike Trout, OF, LAA:
2011 Stats: .326, 11 HR, 38 RBI, 82 Runs, 33 SB
Analysis: Trout looked overmatched at times during his 123-at bat introduction to Anaheim. He batted .220 with 11 extra-base hits (five home runs) and 16 RBI while striking out 30 times. Did I mention that Trout was playing at 20 years old?
Trout obliterated minor league pitching as a member of the Arkansas Travelers. He batted .326 with 42 extra-base hits, 38 RBI and the ability to take an extra base on balls in the gap (13 triples). He's currently the odd-man out and set for Triple-A seasoning unless the Angels make a move (Bobby Abreu?). It won't be long before Trout is setting the table for Albert Pujols and logging a sizable stolen base total.
Shelby Miller, SP, STL:
2011 Stats: 9-3, 2.70 ERA, 1.21 WHIP, 89 K
Analysis: The 21-year-old hard-throwing righty is on the fast-track to the St. Louis rotation. He allowed 72 hits in his 86 2/3 innings last season for Double-A Springfield with 2.7 strikeouts per walk issued. Miller allowed only two home runs.
Brad Peacock, SP, OAK:
2011 Stats: 15-3, 2.39 ERA, 0.99 WHIP, 177 K
Analysis: We watched Peacock closely last season as he rose through the Washington system, and he appeared set to join Zimmermann and Strasburg as a power trio for 2012. Instead, Peacock was one of the key pieces shipped to Oakland in exchange for Gio Gonzalez this past December. The move suits fantasy owners just fine, as Peacock will have the opportunity to shine immediately in the stadium where fly balls go to die. He's in camp battling for a spot in the back of the rotation.
Peacock dominated in his 25 appearances for Triple-A Syracuse last season while striking out 3.8 batters per walk issued. He allowed just six hits per nine innings en route to his ridiculous 15-3 record. The former 41st-round draft pick then made three appearances for the Nationals in 2011. He allowed one earned run in 12 innings pitched on seven hits and six walks with four strikeouts.
Drew Pomeranz, SP, COL:
2011 Stats: 4-3, 1.78 ERA, 1.05 WHIP, 119 K
Analysis: Pomeranz experienced an interesting path to Colorado last season. He was traded from Cleveland as part of the Ubaldo Jimenez deal and had to undergo an appendectomy after pitching at three levels in the Cleveland farm system.
Pomeranz pitched to an incredible 1.78 ERA in 20 starts last season while striking out 3.1 batters per walk issued and nearly one per inning pitched. I'm most intrigued by the fact that he gave up three home runs in 101 innings pitched (6.06 hits per nine IP). He's got a shot to work out of the back of the Colorado rotation at 23 years old.
Julio Teheran, SP, ATL:
2011 Stats: 15-3, 2.55 ERA, 1.18 WHIP, 122 K
Analysis: Teheran struggled in his five-game introduction to Atlanta last season. He allowed four home runs in his 19 2/3 innings pitched while allowing 29 baserunners (21 hits and eight walks). Teheran did, however, dominate Triple-A batters last season. He won 15 of his 24 starts while pitching to a 2.55 ERA with 2.5 strikeouts per walk.
Mike Minor, SP, ATL:
2011 Stats: 5-3, 4.14 ERA, 1.49 WHIP, 77 K (15 appearances)
Analysis: Minor has not minced words about his desire to start for the Braves in 2012. He told the Atlanta Journal-Constitution , "There's no reason for me to be sitting in Triple-A."
The Braves certainly have depth at starting pitcher as camp gets underway, so the potential for a deal is certainly there. Minor allowed four or more earned runs in five of his 15 major league appearances (three or more in eight of them). His strikeout rate was impressive (8.4 per nine IP), but that bloated WHIP is off-putting. Minor was more effective in the second of the season and his strikeout rate rose markedly. The 24-year-old lefty is to one to watch in camp.
>>> Check out Mike Harmon's 2012 Fantasy Baseball Rankings Index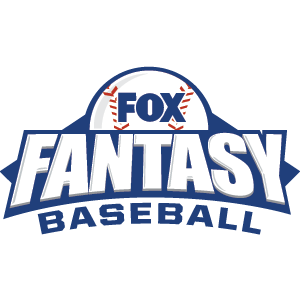 FOX Fantasy Baseball
Join or Create a Free League
Play Now!