Top 5 fantasy friendly baseball players from each MLB team (VIDEO)
As you prepare for your fantasy baseball drafts, the FOX Fantasy department will roll out the top five players from each MLB roster over the next few weeks.
2017 Fantasy Baseball Previews in 60 Seconds
AL East
New York Yankees
Players Covered: Gary Sanchez, Aroldis Chapman, more
WATCH New York Yankees Fantasy Preview
Boston Red Sox
Players Covered: Chris Sale, Mookie Betts, David Price, more
WATCH Boston Red Sox Fantasy Preview
Toronto Blue Jays
Players Covered: Josh Donaldson, Jose Bautista, more
WATCH Toronto Blue Jays Fantasy Preview
Baltimore Orioles
Players Covered: Manny Machado, Chris Davis, Jon Schoop, more
WATCH Baltimore Orioles Fantasy Preview
Tampa Bay Rays
Players Covered: Evan Longoria, Chris Archer, Alex Colome, more
WATCH Tampa Bay Rays Fantasy Preview
AL Central
Cleveland Indians
Players Covered: Edwin Encarnacion, Corey Kluber, Jason Kipnis, more
WATCH Cleveland Indians Team Preview
Detroit Tigers
Players Covered: Miguel Cabrera, Justin Verlander, J.D. Martinez, more
WATCH Detroit Tigers Team Preview
Kansas City Royals
Players Covered: Danny Duffy, Eric Hosmer, Lorenzo Cain, more
WATCH Kansas City Royals Team Preview
Chicago White Sox
Players Covered: Jose Abreu, Carlos Rodon, Todd Frazier, more
WATCH Chicago White Sox Team Preview
Minnesota Twins
Players Covered: Miguel Sano, Byron Buxton, Brian Dozier, more
WATCH Minnesota Twins Team Preview
AL West
LA Angels
Players Covered: Mike Trout, Kole Calhoun, C.J. Cron, more
Seattle Mariners
Players Covered: Robinson Cano, Kyle Seager, more
WATCH Seattle Mariners Team Preview
Texas Rangers
Players Covered: Yu Darvish, Cole Hamels, Adrian Beltre, more
WATCH Texas Rangers Team Preview
Houston Astros
Players Covered: Carlos Correa, George Springer, Alex Bregman, more
WATCH Houston Astros Team Preview
Oakland Athletics
Players Covered: Sonny Gray, Ryan Madson, Ryon Healy, more
WATCH Oakland Athletics Team Preview
NL East
Washington Nationals
Players Covered: Bryce Harper, Max Scherzer, more
WATCH Washington Nationals Fantasy Preview
New York Mets
Players Covered: Noah Syndergaard, Matt Harvey, more
WATCH New York Mets Fantasy Preview
Miami Marlins
Players Covered: Giancarlo Stanton, J.T. Realmuto, Christian Yelich, more
WATCH Miami Marlins Fantasy Preview
Atlanta Braves
Players Covered: Dansby Swanson, Freddie Freeman, Julio Teheran, more
WATCH Atlanta Braves Fantasy Preview
Philadelphia Phillies
Players Covered: Maikel Franco, Tommy Joseph, Vince Velasquez, more
WATCH Philadelphia Phillies Fantasy Preview
NL Central
Chicago Cubs
Players Covered: Kris Bryant, Kyle Schwarber, Anthony Rizzo, more
WATCH Chicago Cubs Fantasy Preview
St. Louis Cardinals
Players Covered: Matt Carpenter, Stephen Piscotty, Dexter Fowler, more
WATCH St. Louis Cardinals Fantasy Preview
Pittsburgh Pirates
Players Covered: Starling Marte, Andrew McCutchen, Gregory Polanco, more
WATCH Pittsburgh Pirates Fantasy Preview
Milwaukee Brewers
Players Covered: Keon Broxton, Ryan Braun, Eric Thames, more
WATCH Milwaukee Brewers Fantasy Preview
Cincinnati Reds
Players Covered: Joey Votto, Billy Hamilton, Jose Peraza, more
WATCH Cincinnati Reds Fantasy Preview
NL West
Los Angeles Dodgers
Players Covered: Clayton Kershaw, Joc Pederson, more
WATCH Los Angeles Dodgers Fantasy Preview
San Francisco Giants
Players Covered: Madison Bumgarner, Buster Posey, more
WATCH San Francisco Giants Fantasy Preview
Colorado Rockies
Players Covered: Nolan Arenado, Charlie Blackmon, more
WATCH Colorado Rockies Fantasy Preview
Arizona Diamondbacks
Players Covered: A.J. Pollock, Paul Goldschmidt, more
WATCH Arizona Diamondbacks Fantasy Preview
San Diego Padres
Players Covered: Wil Myers, Hunter Renfroe, more
WATCH San Diego Padres Fantasy Preview
2017 Fantasy Baseball Rankings
Halpin: Top 250 | C | 1B | 2B | 3B | SS | OF | SP | RP | Position Eligibility
Fowler: Top 250 | C | 1B | 2B | 3B | SS | OF | SP | RP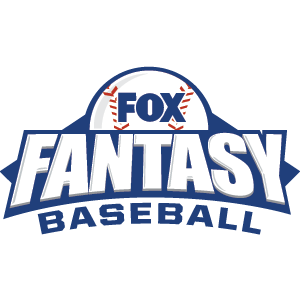 FOX Fantasy Baseball
Join or Create a Free League
Play Now!